BBK, Bahrain's leading retail and commercial bank, has announced the signing of a partnership agreement with Esterad Amwaj, the master developer of Amwaj Beachfront, to provide mortgage loans for those wishing to live and invest in the project's residential units and own their real estate properties.
The ceremony was held in the presence of Dr. Adel Salem, General Manager of Retail Banking at BBK, in addition to Marketing, Business Development and Retail Banking representatives from BBK, and Mr. Ahmed Abdul Rahman, CEO of Esterad Amwaj, at the project's headquarters in Amwaj Islands.
BBK stated that both Bahrainis and foreigners are eligible to obtain the financing it offers through this collaborative effort with Esterad Amwaj as it provides several advantages like quick loan application processing, property ownership, and preferential interest rates, in addition to designating a professional sales team to assist customers interested in applying for such a loan.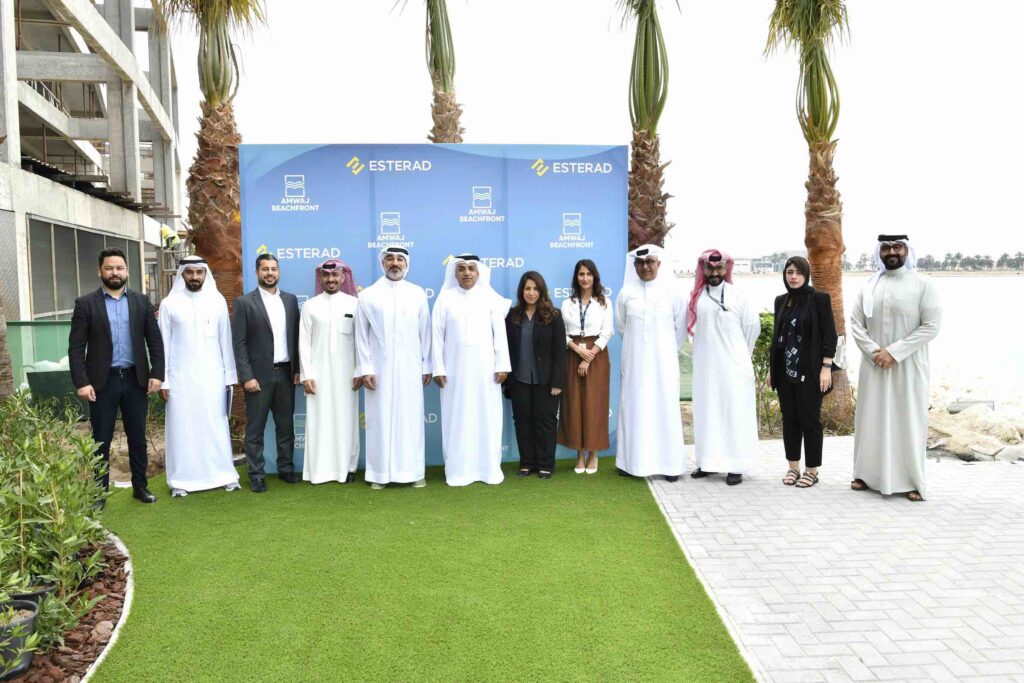 Dr. Adel Salem, General Manager of Retail Banking at BBK, said: "This agreement demonstrates the Bank's ongoing commitment to providing real estate financing options for its esteemed customers, enabling them to take advantage of the remarkable housing and investment opportunities provided by Esterad Amwaj as part of a long-term and highly flexible financing program."
"As one of the primary contributors to Bahrain's urban renaissance and as we continue to build on our reputation as one of the top banks offering housing financing solutions, we are happy to begin this new chapter in collaboration with major residential projects in the Kingdom of Bahrain," stated Dr. Salem.
Ahmed Abdul Rahman, CEO of Esterad Investment Company said: "We are pleased to sign this agreement with a reputable bank such as BBK, offering units at the Amwaj Beachfront project for both residents and investors with extraordinary facilities within the project."
"The project includes more than 30 thousand square meters of green spaces, designed by one of the finest international companies in beach management. Amwaj Beachfront will serve as the longest private beach in the Kingdom that stretches along the coastline of Amwaj Front and is dedicated to the residents of Amwaj Beachfront," added Abdul Rahman.
He concluded that "Amwaj Beachfront" is an integrated residential complex designed to include many facilities for owners like swimming pools, health clubs, a private beach and distinguished services, with the implementation of all construction works according to the highest standards of quality and sustainability, which makes it one of the best destinations for families, individuals, or investors.