Bin Hindi Informatics, Samsung service center staff Mr. Arun Kumar has been ranked No.2 in the MENA technical championship 2019 held by Samsung MENA HQ.
SAMSUNG keeps utmost importance in the competency of technical team under each partner and hence train, evaluate and monitor them on a monthly basis by setting up KPIs to ensure highest level of customer service standards.
"I congratulate Arun Kumar for this remarkable achievement. Such achievements gives a lot of confidence for us to invest in people, product and premises, with the sole objective of staying on top, when it comes to customer service" Says Mr. Abdul Aziz Bin Hindi – Director & Deputy CEO of Bin Hindi Group while handing over the certificate and cash award.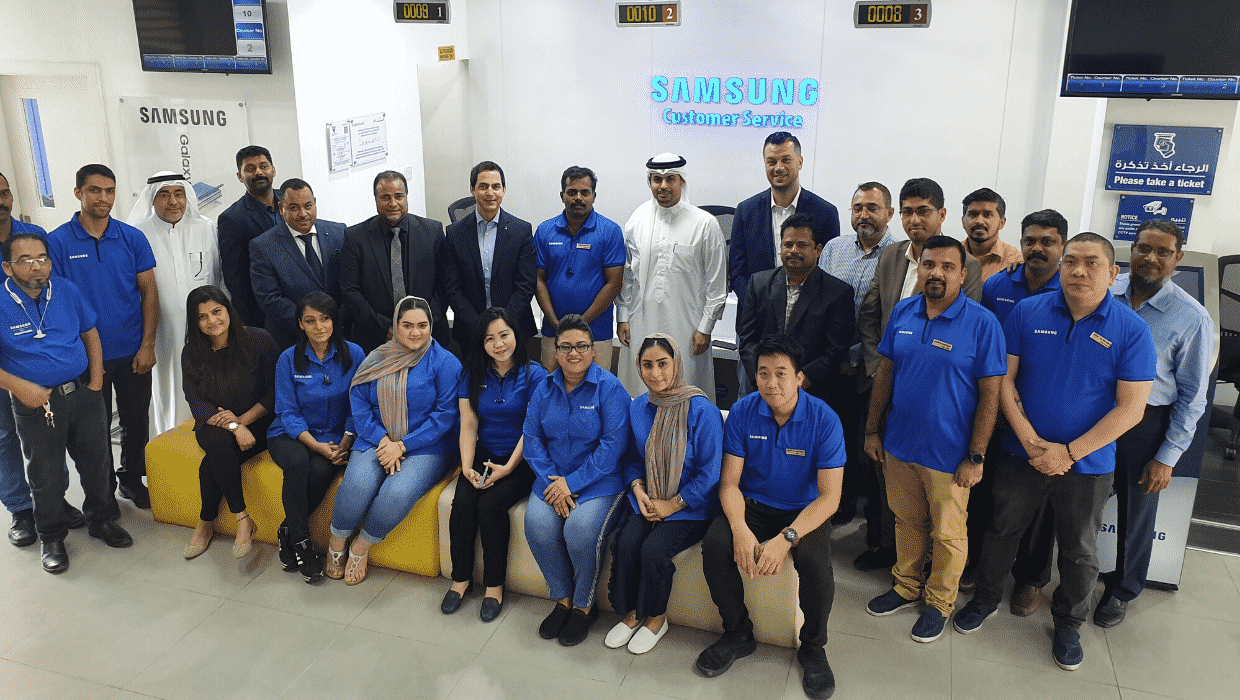 Mr. Kiran Kumar Tiwari, Director – Customer Service Group at Samsung Gulf Electronics, congratulated Bin Hindi Team for maintaining such high levels of competence and for the extraordinary achievement, while handing over the trophy and certificate during the function held at Samsung Customer Service Plaza, Hoora, Kingdom of Bahrain.
Samsung and Bin Hindi management team attended the event. Mr. Arun thanked BHI Management for their support and assistance throughout their career in the company.
For further details about Bin Hindi Informatics – Customer Care Center, please call 17310444 or e-mail us at [email protected]