The Automotive Parts Manufacturer for KIA MOTORS (MPME) in association with the Sole Distributor of KIA MOTORS in Bahrain (M/s Bin Hindi Motors) organized a training session for the Bahrain Customs and Consumer Protection Officials at the Crowne Plaza, Bahrain on 09th May 2018. It was aimed to enhance the skills of officials to detect and avoid counterfeit KIA parts usage in Bahrain. It also provides guidelines which can be used to compare genuine and fake parts.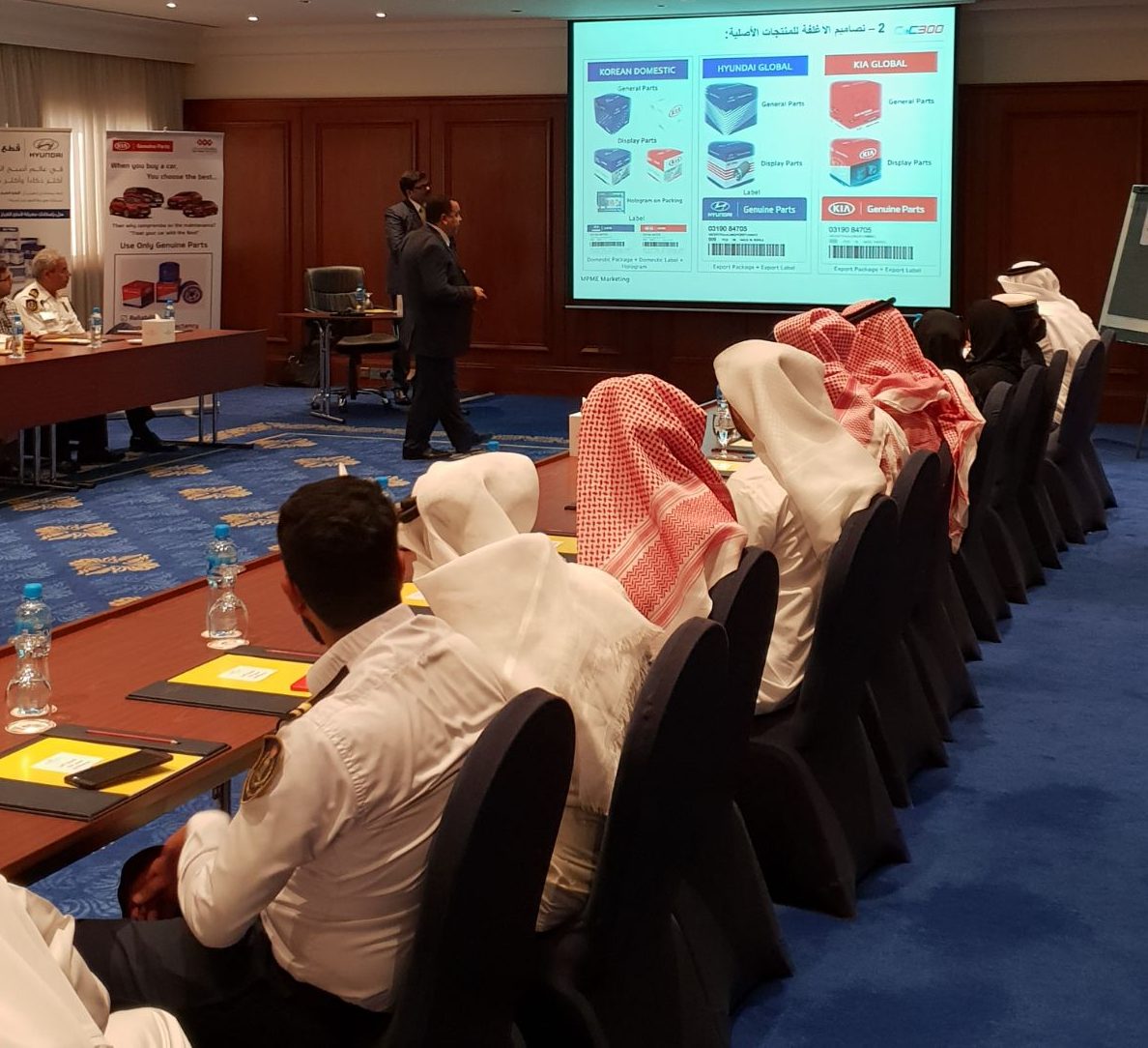 It has been observed that some traders are selling fake spare parts as KIA Genuine Parts in Bahrain which compromises their safety and puts the drivers to risk. Bin Hindi Motors with Ministry Officials are taking strict measures to expose the distribution of fake parts in order to safeguard KIA customers.
KIA customers need to understand the disadvantages of using non-genuine parts which offer lack the standards of quality, security and safety, putting the drivers and their cars at risk. We urge our customers to buy only genuine parts for trouble free motoring.