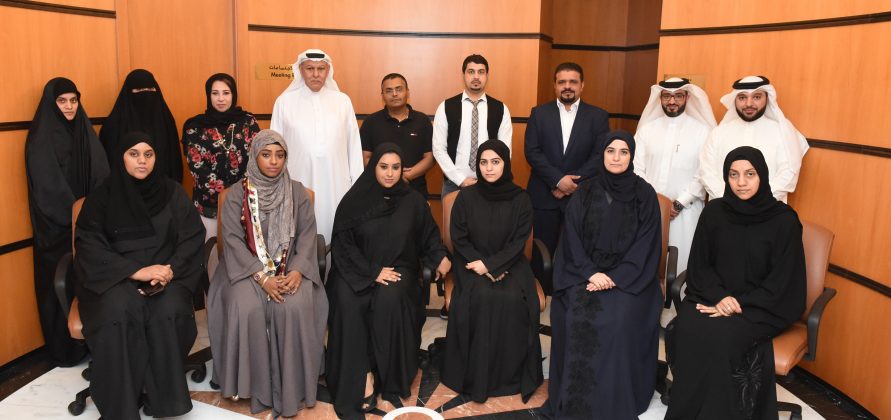 Bahrain Islamic Bank (BisB), the leading provider of Islamic banking services in the Kingdom of Bahrain, recently received a delegation of teachers from the Ministry of Education (MoE) at the bank's headquarters.
The meeting was kicked off with a presentation that provided an overview of BisB's corporate profile and business processes, outlining the principles of compliant transactions within Islamic banking as well as the services and products offered by the bank itself. Representatives from each of the bank's departments including Corporate Communications, Marketing, and Human Resources led the delegates on an engaging tour of BisB's Central Operations Department in the Diplomatic Area branch. The teachers were briefed on the nature of the banks operations, typical tasks assigned to employees, along with the bank's achievements and future objectives. Furthermore, they were introduced to the latest developments in the Islamic banking industry, and the importance of the Islamic Banking sector to the overall market.
BisB commended the continuous efforts of the Ministry of Education, and its pursuit in qualifying future generations with the required experience and quality of education, and in improving their intrinsic skills as well as broadening their academic horizons. The bank strives to support all educational initiatives in line with the principles of Islamic Shari'a law.