TOMORROW'S WORKPLACE TODAY – Simple. Secure. Smarter
The office workplace is changing as documents become more digitized and the volume of data increases, centralized management and better access to documents is vital. Business data leaks and hacking become more commonplace, the need for security is increasingly critical.
Konica Minolta bizhub i-Series the next generation IoT-enabled solution with simple operability and high-quality performance, brings the connected office to a whole new level which allows people to complete tasks efficiently and effectively from anywhere. With integrated cloud services that offer the right processes at the right time, bizhub i-Series builds more convenient workflows for everyone and with security technology built in, provides a reliably safe environment for businesses.
bizhub i-Series comes with the highest security standards built in and is ready for General Data Protection Regulation (GDPR), with remote backup which offers end-point security. With bizhub SECURE services, the security settings are tailored to customer needs, so data is fully protected and with integrated anti-virus software ensures no virus can harm businesses.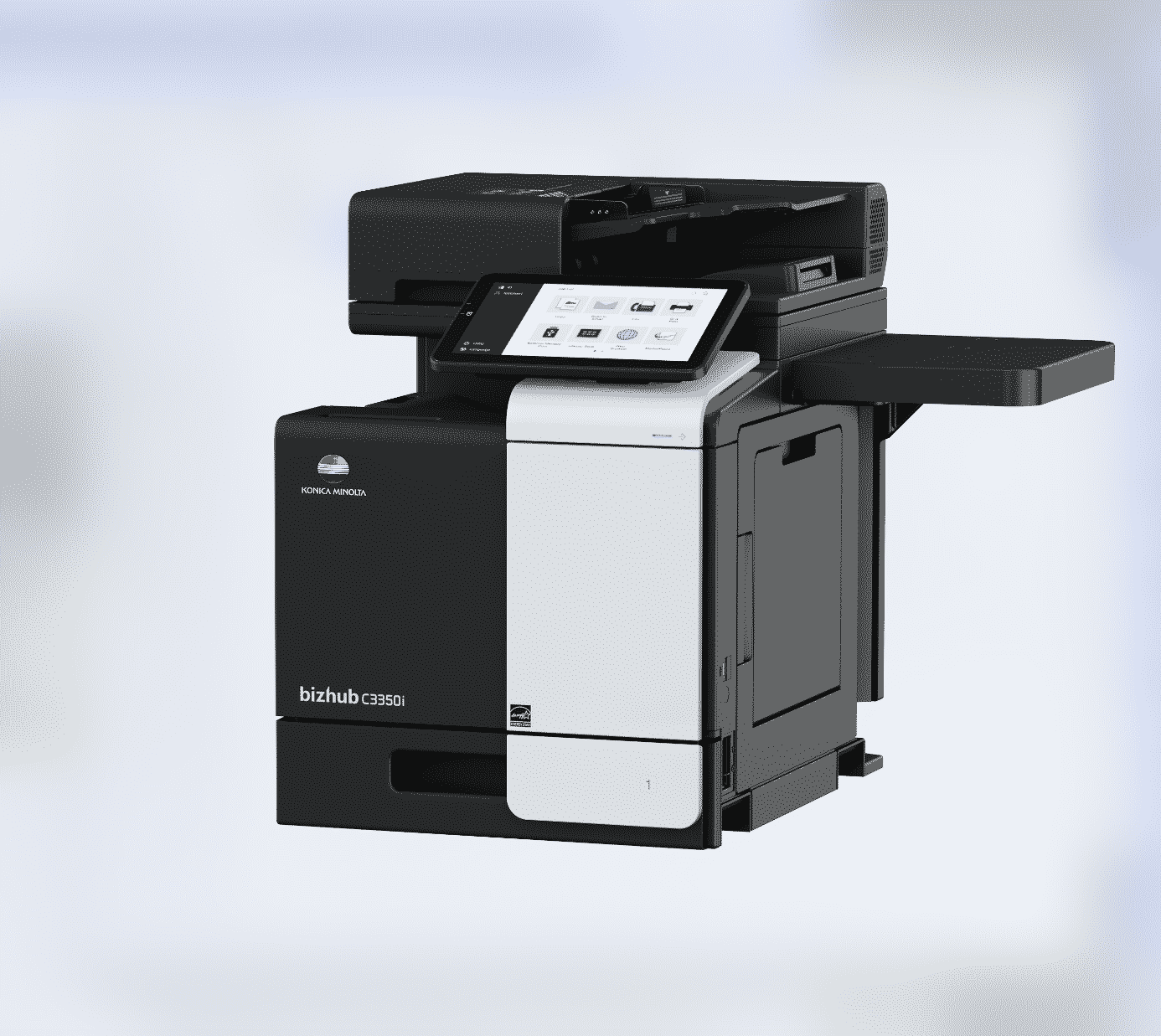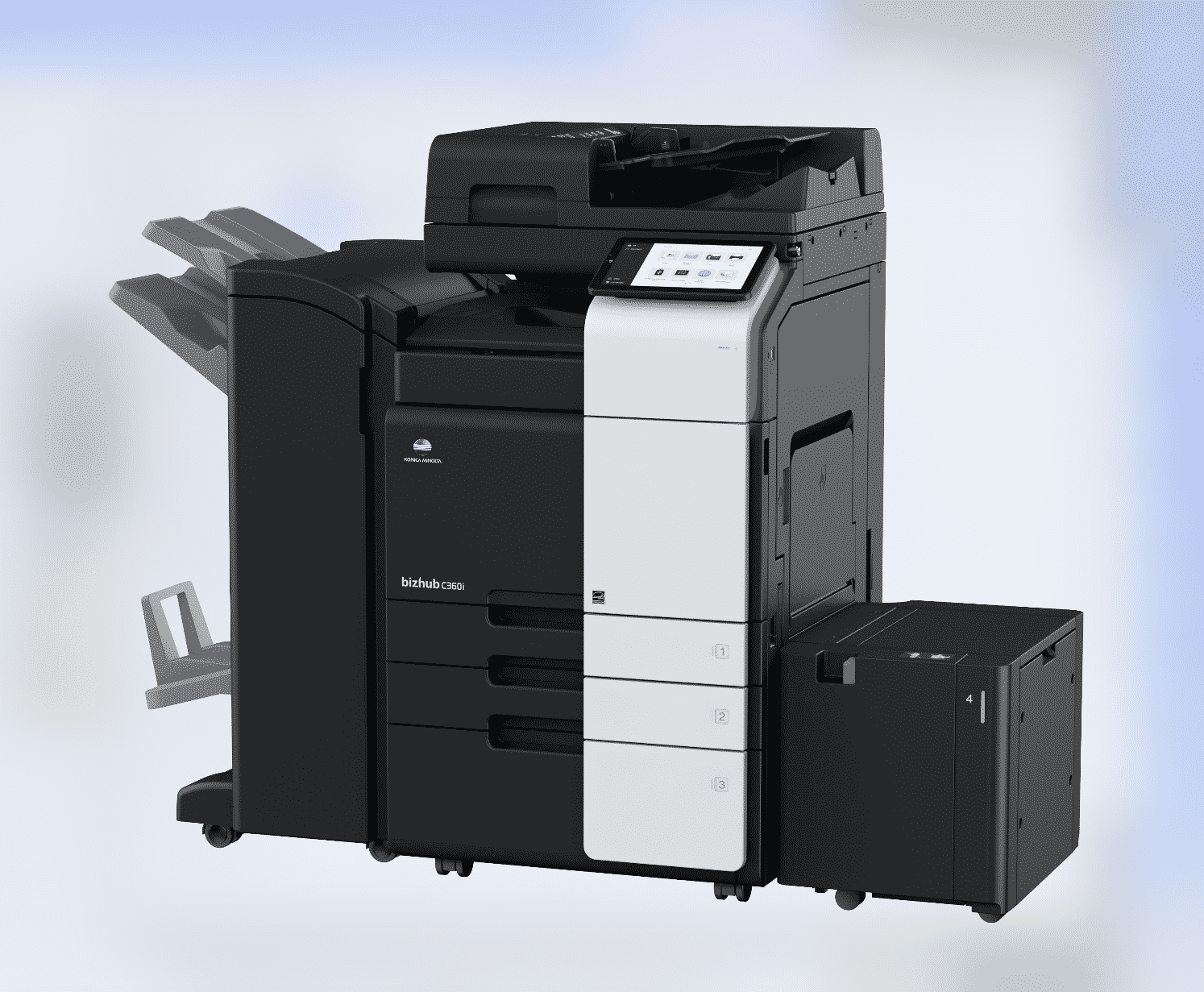 bizhub i-Series large 10.1" tablet style touchscreen operation panel, with a 24° to 90° tilt angle, smartphone style user interface, can be customized with apps from Konica Minolta.  Most used functions have an identical list-view and are directly visible without scrolling or searching as both Konica Minolta's A3 and A4 models operate in precisely the same way.
Enterprise print management solution capabilities includes secure and central control for entire print environment, which reduces printing costs and increase savings. Advanced process automation solution streamlines the handling of all document-processing tasks. Predefined workflow templates and customizable scan workflows simplifies daily office routines and boost efficiency.  Workflow solutions also facilitates the easy distribution of documents by scanning to SharePoint and Dropbox or to popular systems like Box, Google Drive, Microsoft OneDrive, and OneDrive for Business.
The environmental impact of the bizhub i-Series is as low as possible, due to new eco settings, which significantly reduce the consumption of energy and paper, while improved consumables and parts have a longer life.
Konica Minolta Worldwide Remote Service Platform provides a trouble-free experience and minimum downtime. To ensure continuous and full use, i-Series intelligently collects data for self-diagnostic and remote maintenance and even predicts the optimum replacement time for parts and consumables.
Almoayyed Commercial Services (ACS), the authorized distributor of Konica Minolta Inc. (Japan) in Bahrain. ACS provide reliable and expert consultancy advice keeping in mind customer's best of interests. Distinguishing the small details of business enables ACS team to provide innovative ideas and positioning of right solutions. ACS offers Managed Print Services (MPS) consulting for hardware, software implementation, workflow and document management solutions.
For trade enquiries, contact 17 716111 or info@acs.bh