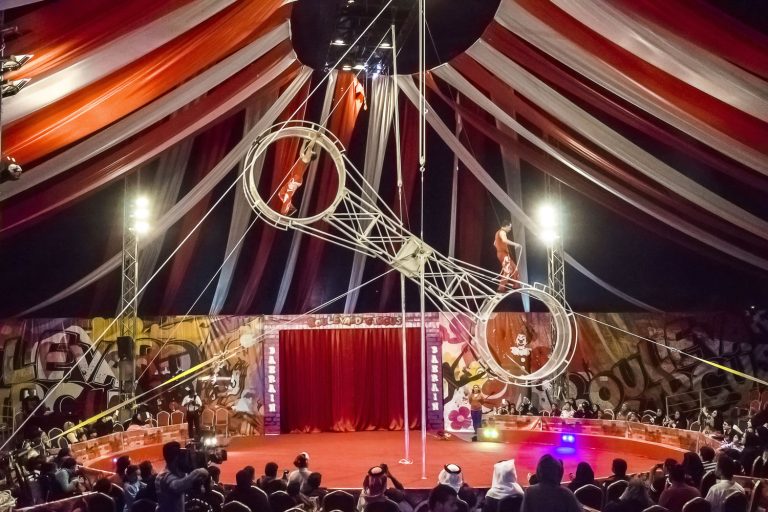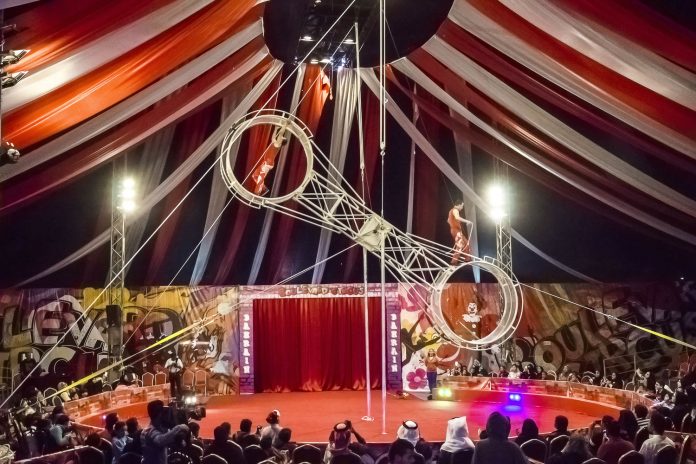 Boulevard Circus, the first Bahrain-based circus brand organized by HANO Events, held a special show for the orphans and widows under the care of Royal Charity Organisation (RCO) and Bahrain Defence Force (BDF). Around 400 women and children attended the show, where the kids also interacted with the clowns, playing musical chairs and other games. HANO Events Chairman, Fawaz Baqer, was also in attendance, and received a gift from BDF representatives.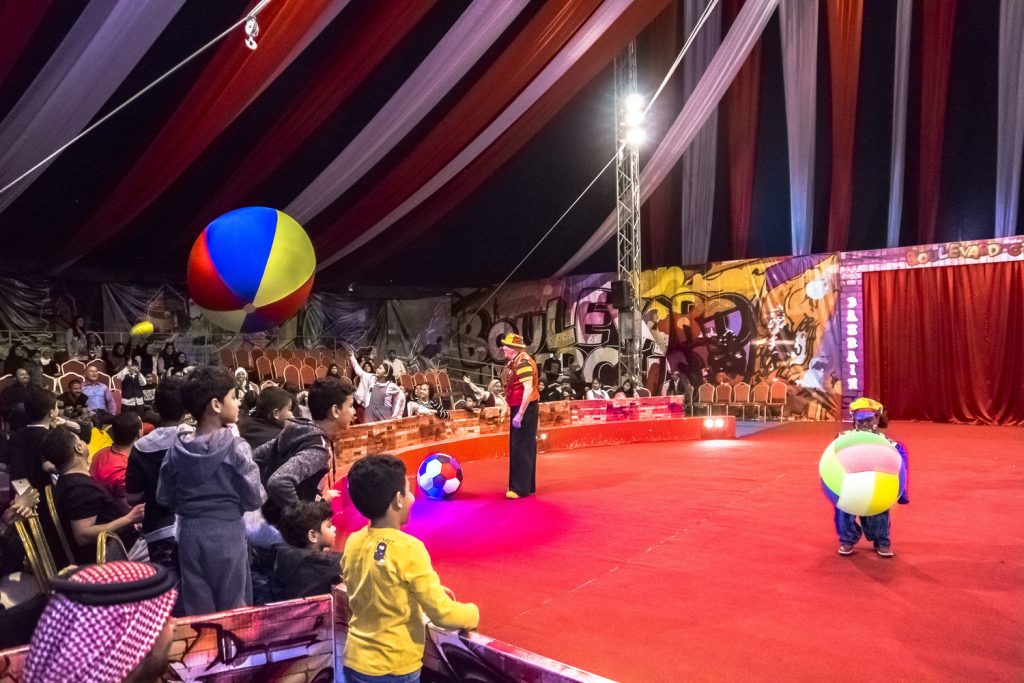 Mr. Baqer said: "It was wonderful watching the children have a great time with our performers. These families have sacrificed a lot for our country, and we wanted to show our appreciation for all they have went through by providing them with a fun and memorable experience that they will cherish forever."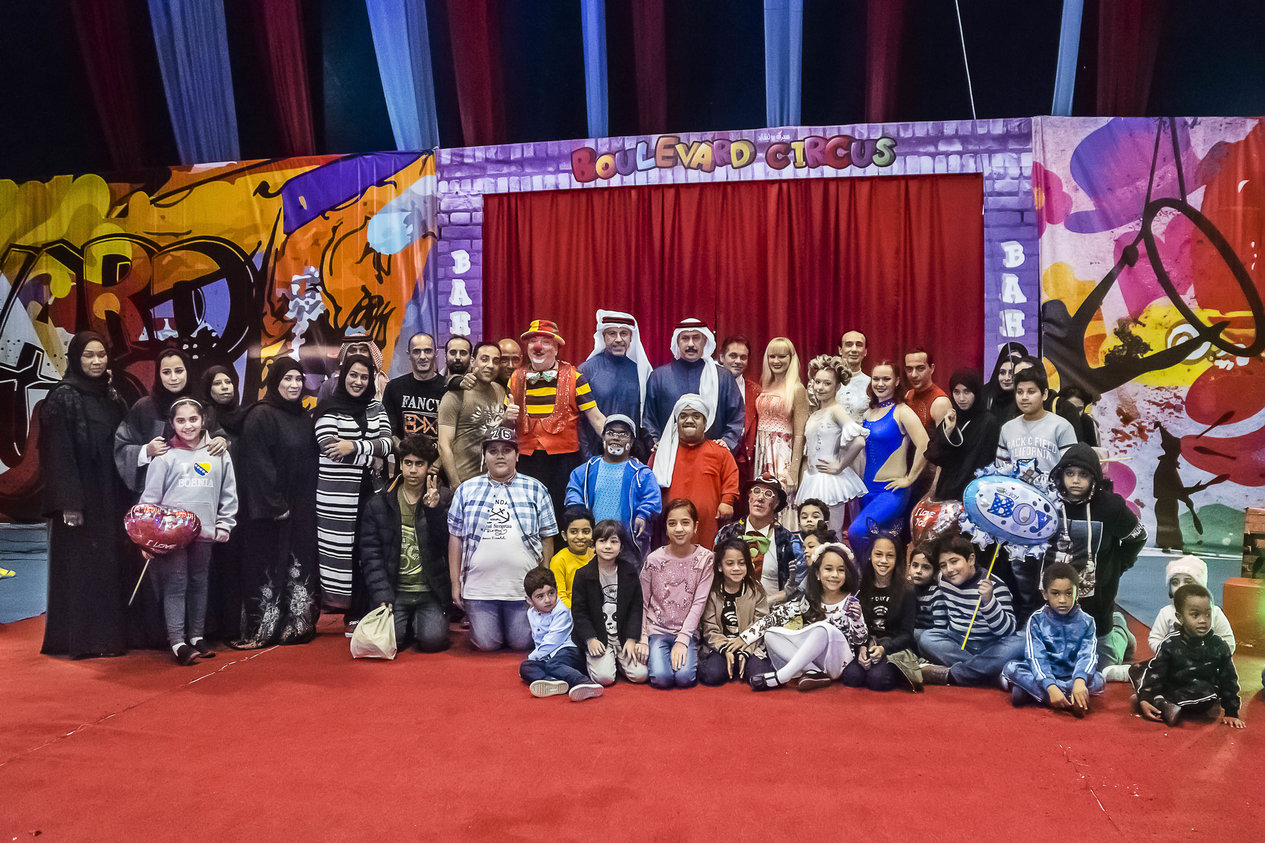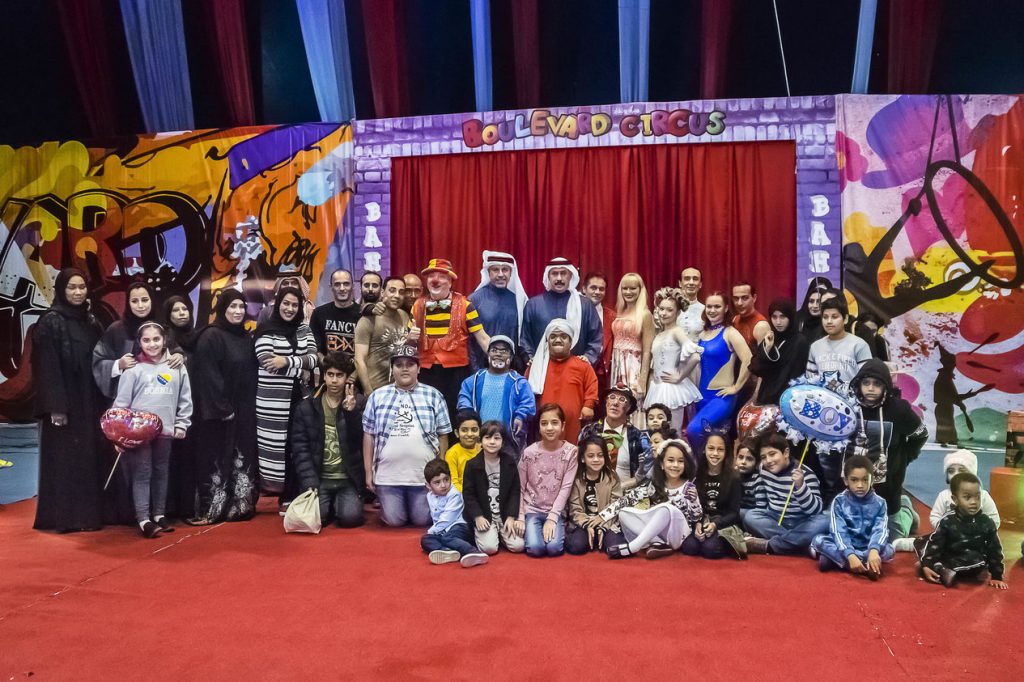 Held under the patronage of Capital Governor HE Shaikh Hisham bin Abdul Rahman Al Khalifa, Boulevard Circus will be open to the public until 28th April, 2018. Twenty-five performers from Russia, Ukraine, China, and Egypt form the circus' act lineup, which includes jugglers, magicians, clowns, tight rope walkers, and death-defying acrobats. The circus is located at Al Fateh Corniche and is open for two shows every day except on Mondays. Tickets can be bought at the entrance and are priced at BD4 per person for regular tickets, and BD8 per person for VIP tickets, with free entry for children under 3 years old.
For more information about Boulevard Circus, follow them on Instagram: @boulevardcircus or like their Facebook page: fb.com/boulevardcircus