BrandBox, One of the top entertainment companies in Bahrain, is all set to enthrall music lovers in Bahrain  as it brings to capital the queen of Indipop-Usha Uthup. BrandBox had presented earlier some top Indian celebrities in this beautiful country with names like Shankar Ehsan Loy, Mika Singh, Sunidhi Chauhan, Chitra, Kanika Kapoor,Ali Zafar and many more and has also catered all sectors of different nationalities too. BrandBox has organised this concert, Usha Uthup Live In Bahrain, is scheduled for 8 pm, 23rd February at  The Indian School.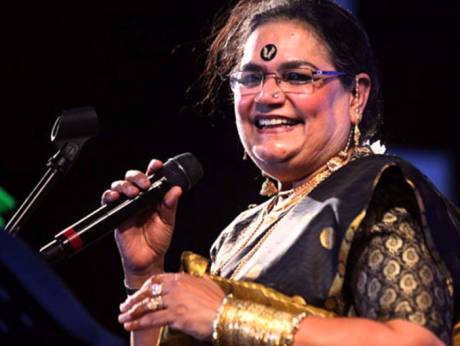 Usha Uthup is an Indian jazz, pop and playback singer. She is well known for her songs in 1960s, 1970s and 1980s. She's an icon to industry with her trademark husky voice, bindi and kancheepuram saree, but when it's about performance she leaves no stone unturned and delivers her finest every single time with sheer energy and passion for her art. After earlier rejections in her career she came back strong to rule the music industry even now. She's probably the only Indian singer who can sing in various foreign languages such as Dutch, French, German, Italian, Swahili, Russian, Arabic and Spanish and so on. She is considered as an icon of modern Kolkata and is an active social presence in city life.
Uthup started her career in the 60s and entered the film space in the 70s. She sang some of the most memorable songs like One Two Cha Cha Cha, Shaan Se, Darling. She has also acted in several movies both in bollywood and in South India.
She's a person who does not want to retire from music but has taken on another role in music itself. I am mentally preparing myself for it and once the script is more defined I will get into the character more," she says.
Usha Uthup had won the Padmashri Award in the year 2011.
The tickets are priced at BD 5 but which also includes a free entry for the holi event which is to be held on March 9th at Adhari park.For ticket enquiries contact 35007866/36776265