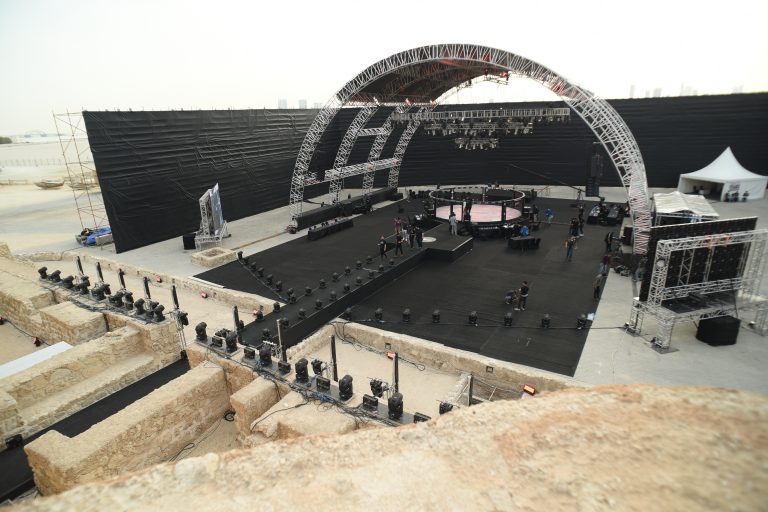 The largest sports media property in the Middle East BRAVE Combat Federation is celebrating being the only mixed martial arts promotion to visit 21 countries in its first 50 events in the world with a one-of-a-kind venue, a castle, for the Return of Kombat Kingdom series taking place in the Kingdom of Bahrain.
BRAVE CF has set up its world-renowned cage at Arad Fort, a historical landmark in Arad, Bahrain. The fort overlooks the various sea passages of Muharraq's shallow seashores, and is distinguished by the cylindrical towers on each corner and rustic feel.
The ancient mud-brick fortress is a 500 year old tourist site renowned in the kingdom since its establishment in the 15th century prior to the Portuguese occupation of Bahrain. During the Kombat Kingdom Return series, BRAVE CF fighters will have a once-in-a-lifetime experience of walking into the BRAVE CF cage out of this magnificent fortress in front of the entire world.
The event will be broadcasted on top networks in over 100+ countries reaching over 800 million households and showcasing the majestic castle on a global scale. Arad Fort will be part of BRAVE CF making combat sports history for BRAVE CF 48: Arabian Night on March 18, BRAVE CF 49: Super Fights on March 25, and BRAVE CF 50 on April 1st.