Bahrain Red Crescent Society (BRCS) took part in a walkathon held to raise awareness against obesity.
The "Obesity Doesn't Suit Me" event, at the avenues, aimed at decreasing obesity and, by extension, decreasing non-communicable diseases caused mainly by weight gain.
Making remarks on this event, Director General of BRCS, Mr. Mubarak Al Hadi said that BRCS is keen to participate in such events to raise awareness of health concepts among Bahrain's society.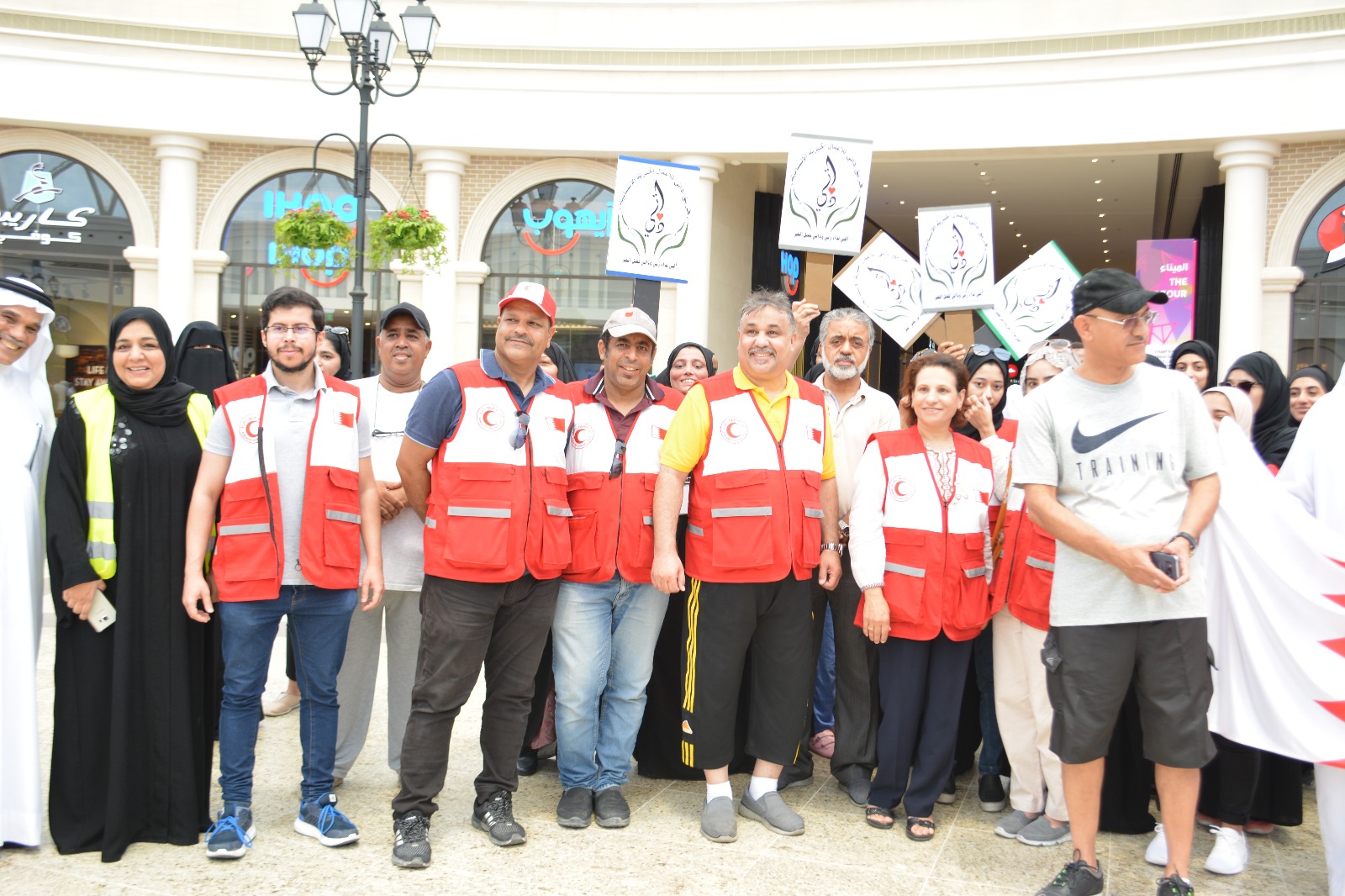 He added that considering health issues is one of BRCS objectives, along with raising awareness of best first-aid practices and providing psychological support to vulnerable people such as the elderly
In the same context, Mr. Al Hadi assured BRCS keenness to community partnership; "We are proud of our volunteers to participate in this event "Obesity Doesn't Suit Me", cooperating with many Bahraini civil society organizations such as "Anti-Smoking Society", "Bahrain Reproductive Health Association" and other societies."