A delegation from the Bahrain Tourism and Exhibitions Authority (BTEA), headed by His Excellency Shaikh Khaled bin Humood Al Khalifa, Chief Executive Officer of BTEA, participated in the Second World Tourism Organization and UNESCO Conference on Tourism and Culture held in Oman during the period from 11 to 12 December 2017.
"The Kingdom of Bahrain aims to focus its efforts on positioning the Kingdom on the map of international tourism destinations. We are very keen to promote the Kingdom as a distinct tourist destination, backed by a strong tourism infrastructure that is suitable for all tourism sectors," said Shaikh Khaled during a panel discussion held during the event.
The panel discussion aimed to exchange various ideas and experiences related to sustainable tourism development. It also discussed the policies and frameworks of governance necessary to promote sustainable development models and the importance of tourism and economic development goals as a factor in achieving peace and prosperity.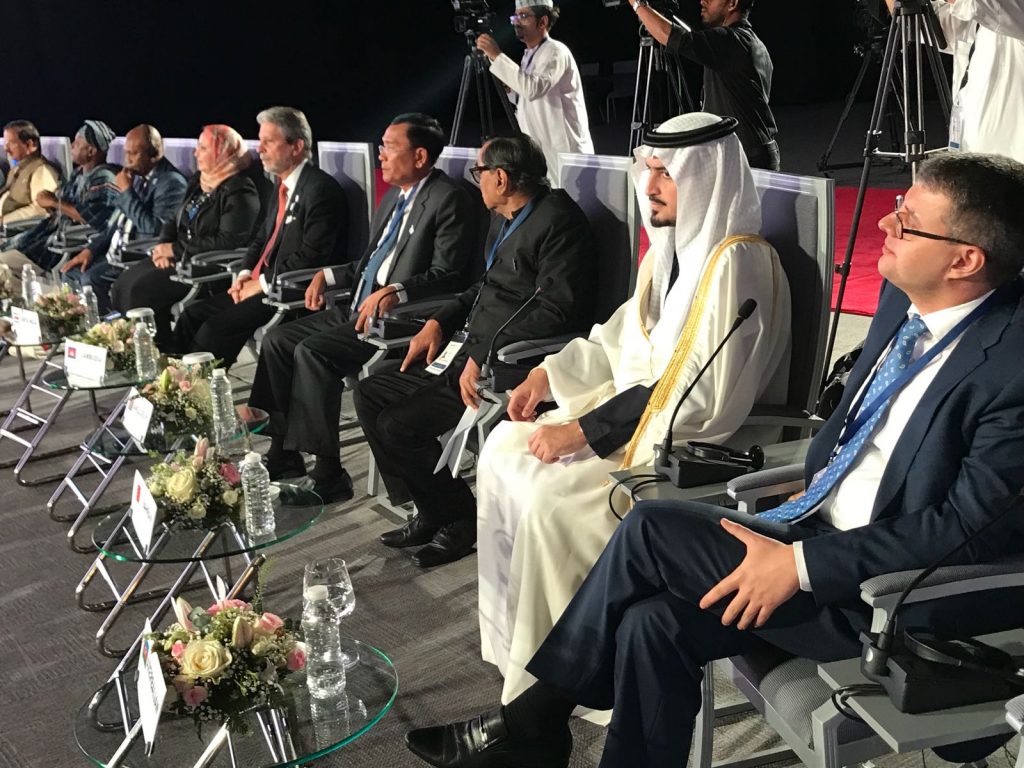 "There is an underlying importance in developing a cooperative framework for tourism aimed towards the sustainable development plan. Hence, Kingdom of Bahrain launched a tourism identity aimed at developing the tourism sector in order to increase its contribution to the local economy by attracting various tourism groups including business and family tourism," he added.
Shaikh Khaled also revealed the latest tourism statistics for the third quarter of 2017 stating that "the number of arrivals in the Kingdom between January and September 2017 reached to 9.7 million compared to 9.3 million last year, an annual increase of 4.3%."
The conference aimed to review ways of building and strengthening partnerships between the tourism and cultural sectors within the framework of the 2030 Sustainable Development Plan, reflecting the outcome of the first World Conference on Tourism and Culture held in February 2015 in Cambodia.
The Bahrain Tourism and Exhibitions Authority earlier this year was appointed as a member of the Executive Board of the World Tourism Organization and UNESCO for the period 2018-2021, as a result of its efforts to develop the local tourism sector in the Middle East.