The Minister of Industry, Commerce and Tourism and Chairman of the BTEA, H.E. Mr. Zayed bin Rashid Al Zayani headed the first board meeting of the Bahrain Tourism and Exhibitions Authority (BTEA) for the year 2018.
H.E. Mr. Zayed bin Rashid Al Zayani lauded the continuous support of the wise leadership and government in regards to the development of the Kingdom's tourism sector to further elevate its contribution to the national economy.
During the meeting, the board expressed their satisfaction with the positive results of the financial report dated up to 31 December 2017 and praised the steady growth of the BTEA during the past year.
The board discussed the latest developments projects aimed at enhancing the Kingdom's position as a leading destination for hosting exhibitions, conferences and incentives in the region.
Furthermore, the board also explored different methods and the available resources to implement BTEA's strategic projects that contribute towards achieving the Economic Vision 2030.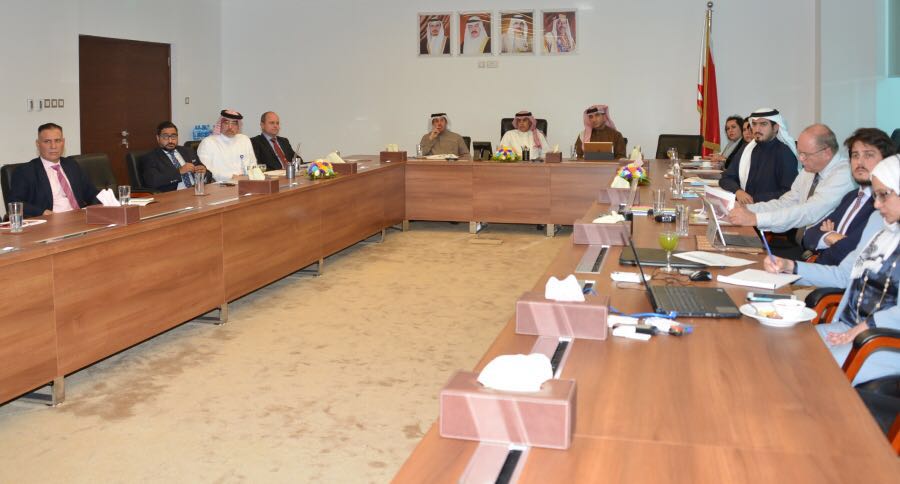 One of BTEA's plans includes the development of the Manama Souq project, which entails the opening of a number of cafes and restaurants as well as various facilities and services. This will result in revitalizing the souq and reviving the economic and commercial sector. The board also announced that it will be launching amphibious tours to facilitate the movement of visitors in the Kingdom.
In addition, the tourism statistics for 2016/2017 revealed a remarkable increase in the number of inbound tourists in comparison to the previous year, reaching a total of 12.7 million visitors, with an increase of 11.85% in the number of tourists accessing the Kingdom through the Bahrain International Airport. Also, King Fahad Causeway witnessed an increase of 11.87% and Khalifa bin Salman Port recorded an increase of 23.2%.
The board also expressed their gratitude to the management and employees of BTEA for their sincere efforts in achieving the authority's plans in order to position the tourism and exhibitions sector as a main contributor to the national economy.