The Chief Executive Officer of the Bahrain Tourism and Exhibitions Authority (BTEA), H.E. Shaikh Khaled bin Humood Al Khalifa, participated in the Bahrain British Business Forum (BBBF). The forum was held in the presence of the Chairman of BBBF, Mr. Khalid Al Zayani, British Ambassador to Bahrain, H.E. Simon Martin and BBBF members at the Westin Bahrain City Centre.
During the event, the CEO of BTEA, H.E. Shaikh Khaled bin Humood Al Khalifa, stressed on the importance of enhancing the role of the Kingdom of Bahrain as a tourism destination and provided insights and developments indicative of rising prosperity in the Kingdom. Additionally, he mentioned the events and activities that were lined up to meet this objective.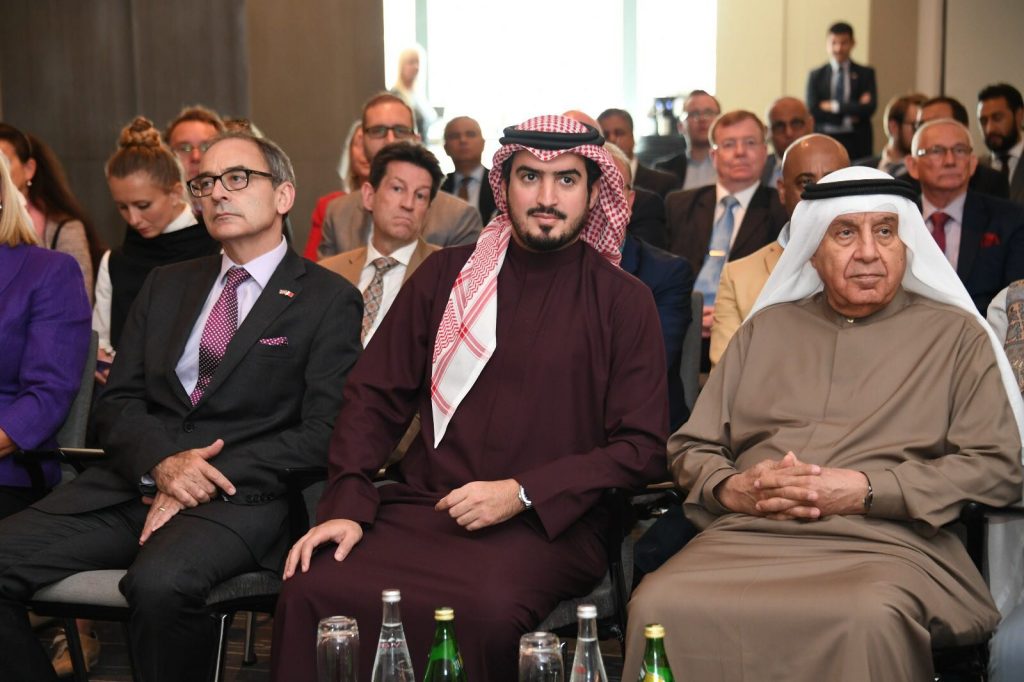 "The BTEA is committed to supporting initiatives aimed at boosting investments in Bahrain's tourism sector. This comes in line with the BTEA's long-term strategy to make the Kingdom a leading regional hub offering a diverse and distinct variety of tourism facilities and promoting it through its representative offices which have collaborated with several travel agencies in target markets," said the Chief Executive Office of BTEA, H.E. Shaikh Khaled bin Humood Al Khalifa.
The BTEA's participation comes in line with its overall strategy aimed at developing the tourism sector under the slogan of 'Ours. Yours.', which contributes towards the Kingdom's economy and the 2030 Economic Vision.
Furthermore, the BBBF is a leading network of businessmen and women in Bahrain. The forum has nine Special Interest Groups (SIGs), covering oil, gas & energy, hospitality, construction, banking & financial services, ICT and legal sectors; as well as organisational effectiveness, young professionals and women in business. The SIGs offer members and guests a valuable medium for exchanging industry specific ideas and discussing issues relevant to a particular sector in a more informal setting.
The BBBF was set up in 1995 and has grown from the original 16 members to over 400 members today. It aims to promote trade and investment between Bahrain and Britain in a non-discriminatory, non-political and non-profit making manner. The BBBF is widely recognized in Bahrain and the UK as a leading impartial business sector group. The Forum works to create and sustain a favourable business environment. The BBBF strives to assist and introduce new trade and investment to both countries to benefit and enhance the common economic interests of our member companies.