With track-honed design, chassis and suspension elements, the Cadillac V-Series of vehicles are dual purpose luxury performers, ideal for Middle East customers, with true track capability straight from the factory, blended with sophisticated and refined features. Represented by the 2018 ATS-V and CTS-V models at the Dubai International Motor Show 2017 (14-18 November), the Cadillac V-Series is inspired by top-of-the-line, race-ready vehicles, tailor-made to bring stunning performance to everyday driving.
Over ten years since the first-generation V-series was produced, the 2018 ATS-V and CTS-V models incorporate unique performance elements with components from top automotive suppliers, and segment-leading company-exclusive technology.
The smallest and lightest V-Series car with technology enhancements, the Cadillac ATS-V, available in both sedan and coupe, delivers remarkable power and performance. Powered by the Cadillac Twin Turbo V-6, the ATS-V boasts an impressive 464 horsepower (346 kW) and 445 lb-ft of torque (601 Nm), enabling 0-100 km/h performance in 3.8 seconds and a segment-best top speed of 304 km/h.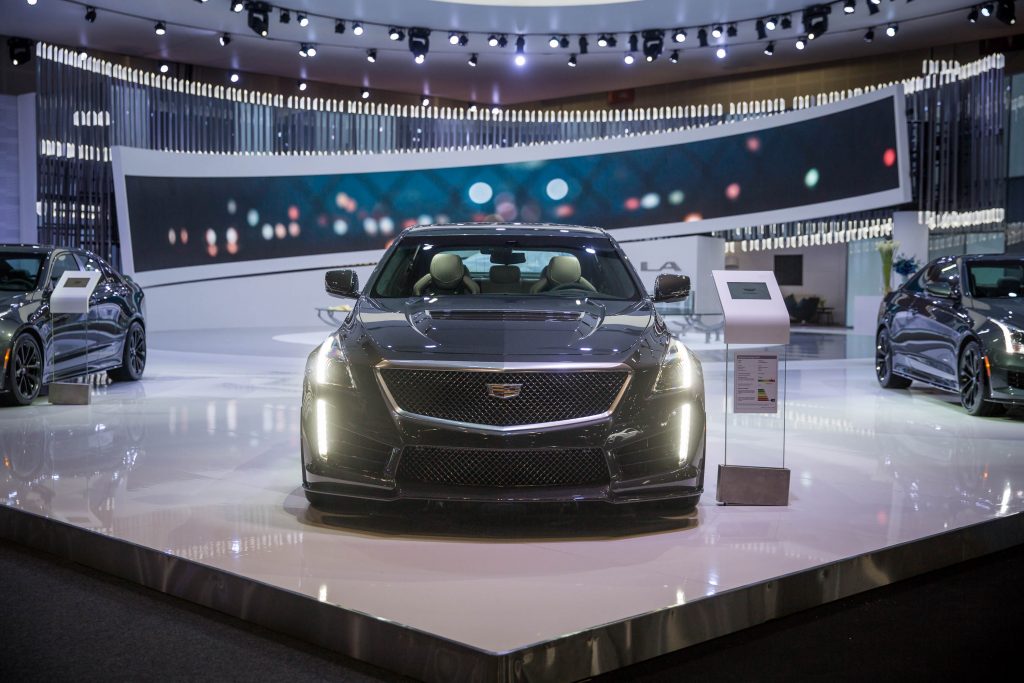 The second of the V-Series models, CTS-V, is the pinnacle of immediate and relentless power balanced with luxury. With a supercharged 6.2L V-8 engine generating 640 horsepower (477 kW) and 630 lb-ft of torque (855 Nm), the CTS-V is capable of 0-100 performance in 3.7 seconds and a top speed of 322 km/h.
With unique features from the fascias and front fenders, to the hood, rear spoiler and rocker moldings, the exterior design of the V-Series contributes to scalpel-like driving dynamics. Taken from track-inspired precision, the design and relationship of the key interior features of the models are made to produce high-performance driving dynamics.
This year's models build on previous generations with a new user experience system, providing customers with easier access to climate control, audio, phone and navigation, all displayed on one screen.
To take a closer look, the ATS-V and CTS-V will be on display at the Cadillac Dubai International Motor Show stand between 14 and 18 November.