She has given Bahrain 8 best years of her life and creativity, its popular guidebook Streetsmart, and most importantly its first own Bahraini superhero, Shamal! Meet Anna Thackray as BTW catches up with the author of the very popular comicbook series 'Chronicles of Shamal', which has recently been published as an omnibus as Shamal is going places after the first three books!
Tell us briefly about yourself: where you were born and raised, any special childhood memories, etc.
I was born and raised in South Africa but did my tertiary education in the United Kingdom. Some of my most favourite childhood memories are staying on my grandmother's farm in the middle of the African bush, where we used to have so much fun exploring the outdoors.
Give us a brief summary of your educational and professional background.
I graduated from the University of Southampton in 2006 with a B.A (Hons) Fine Art and set about working as a professional artist with a studio in London. However, prior to my formal studies I had been working as a professional artist in South Africa since 1992 producing mostly wildlife paintings. Relocating to the UK in 2000 provided me a great opportunity to participate in numerous international art exhibitions.
How were you initiated into arts? Did you have a special interest in comicbooks right from the beginning?
Being an artist is an essential part of me. I can't breathe without being creative. It is my saving grace. My father was always a very artistic and talented man. It was he who bought me my first tube of oil paint when I was 11. It gave me a means of expressing myself and communicating my feelings. It was also my father who brought home a box of old comicbooks one day. Now imagine: no TV, no Internet and no phone; then one day this box arrived with books from a place I could only imagine as being incredible, America. I read everything… even the advertising in the comicbooks!  X-ray glasses, sea monkeys, instant pets and mini spy cameras. What was this wonderland?
Tell us about the Chronicles of Shamal, an omnibus of which has recently been published.
The Chronicles of Shamal is a fictional story about a man who finds himself bizarrely in modern-day Bahrain. The last thing he could remember was his furious brother punishing and burying him under a tree for stealing his sword. Dazed and confused he saves a truck driver and a family from certain death.  Then by chance he sees a news interview and contacts the archaeologist Dr Lorna Carse, hoping that she can shed light on what is happening.
He has the power to communicate telepathically with his stallion Asfar and Shaheen, his falcon. Furthermore Shamal is able to change the structure of elements causing them to melt. Dr Carse is an archaeological expert specialising in the Mesopotamian and Dilmun periods as Bahrain is rich in archaeological wonders dating as far back as the Bronze Age (3300–2100 BC).
How did this idea of creating this comicbook series come to you?
Always ready for new creative ventures I was asked to illustrate a guidebook about Bahrain (StreetSmart Bahrain) and it was while doing this assignment that I started to scribble drawings of superheroes in the margins of my sketchbook and so Shamal was born. As a creative thinker I express my ideas in drawings. So I when I came up with the notion for the story the best way for me to create was to make it as a graphic novel or a comicbook.
How has the series been received by the young target readers?
I am glad to say that the response has been amazing and I am receiving very constructive feedback from everybody. The book is targeted for anybody above the age of 10.  I have a steady adult as well as children fan base. Comicbooks and the new trend of comicbooks made in to movies such as the recent Marvel enterprise have kept the audience diverse and ever expanding. I am lucky enough to meet many of my fans at comic conventions across the GCC.
Do you plan to come up with more such creative concepts for kids?
I am continuing with the Shamal Graphic Novels. In the next series Shamal is going across the GCC saving people and restoring harmony.  In the next book he is in Dubai and the book starts off in the Dubai Creek and moves across the UAE. Following the UAE, the story will continue to another GCC country, eventually covering all, but Bahrain will always be Shamal's base of operation. This is his home and his country. He is Bahraini.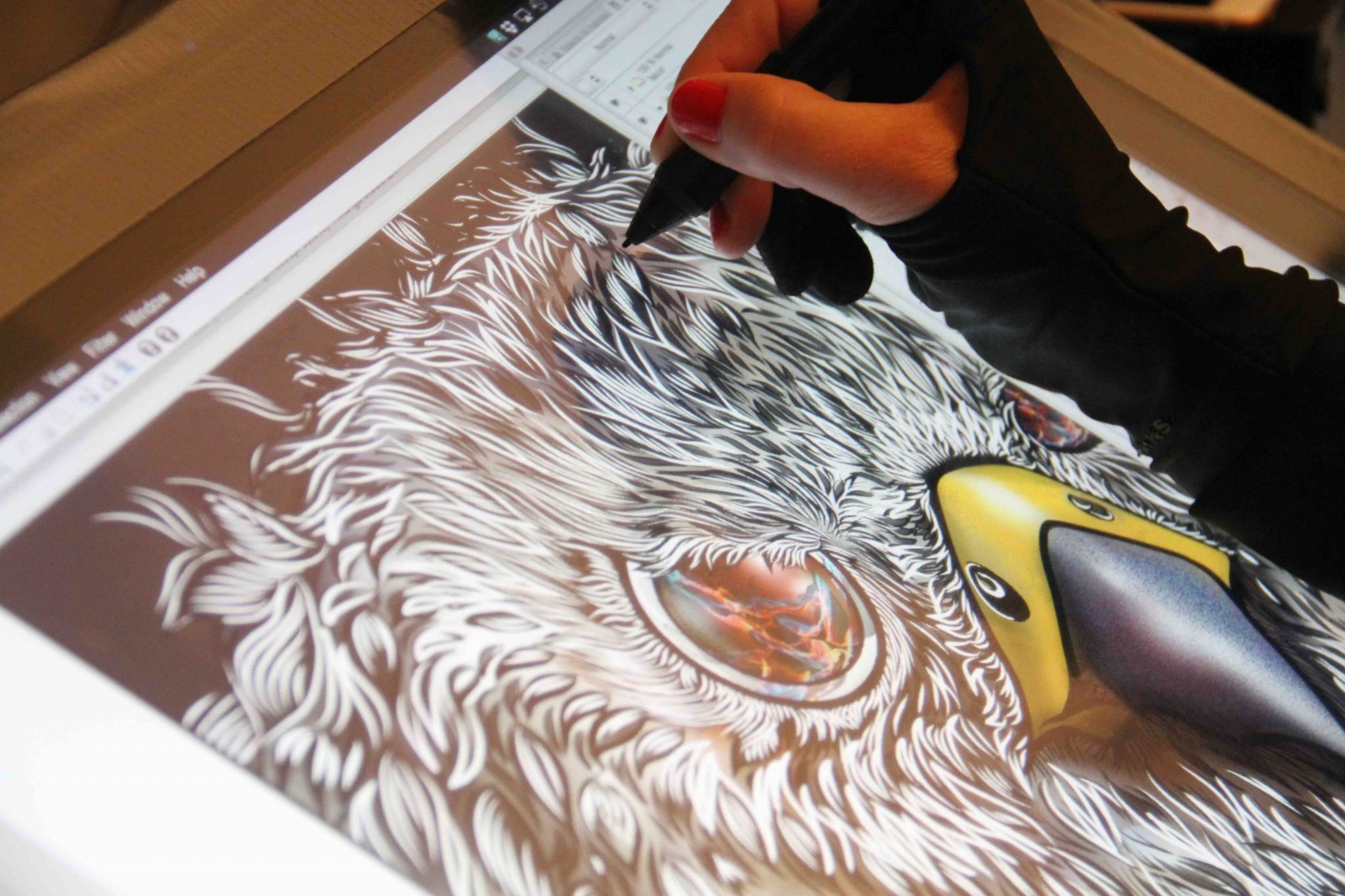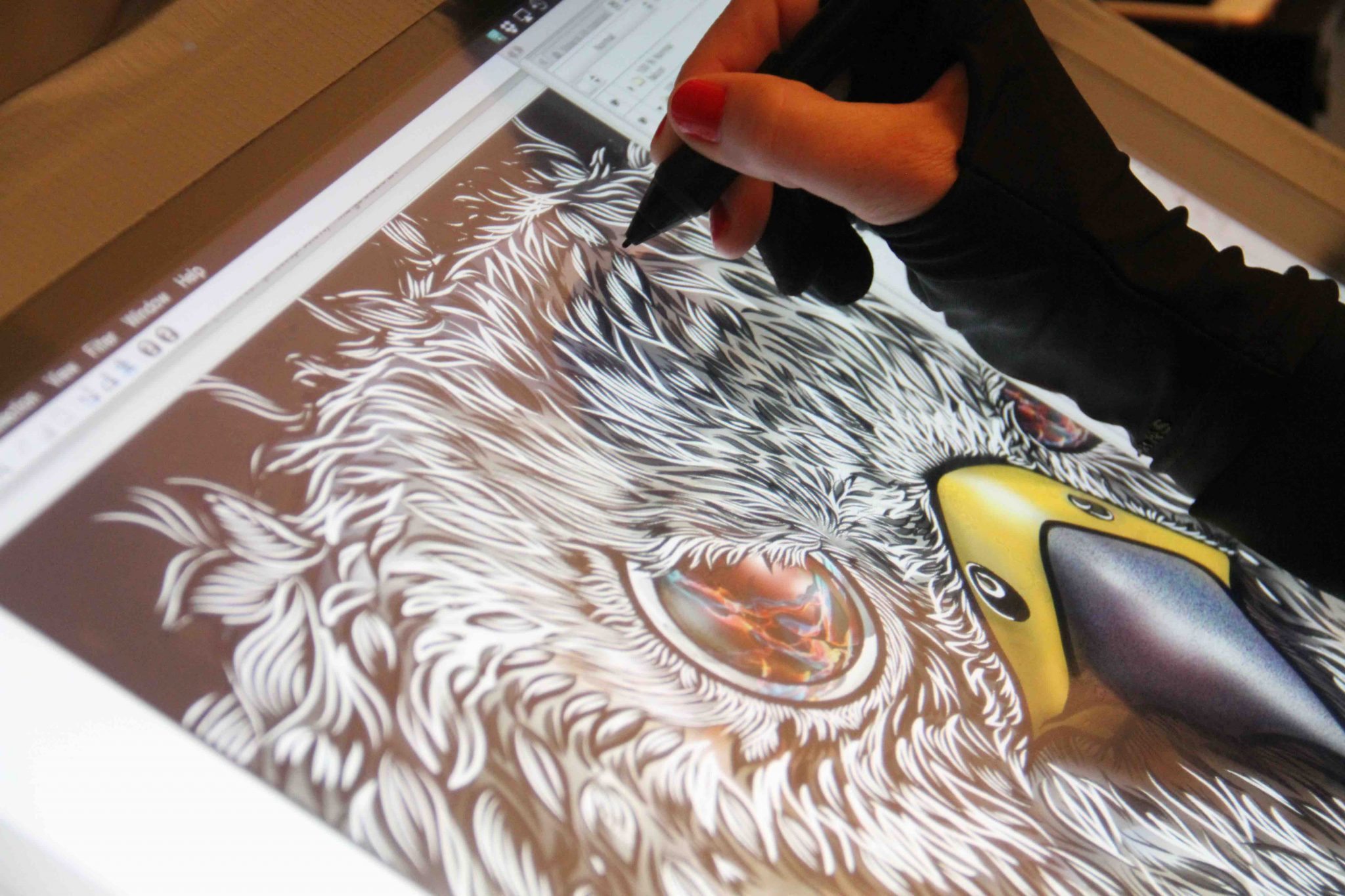 Do you think that an electronic conversion of the Shamal series into cartoon films will affect the readership of the published works?
Interesting enough I haven't experienced so many people wanting the book as an e-book. I think it has to do with the nostalgia I described before associated with the actual physical comicbook. All geeks and closet geeks can remember the smell of and touch of reading a new freshly-out-of-the-bag comicbook. But as a film this has its own lovers and followers. I think it would be awesome to have a Bahraini superhero movie. I think it would increase the love of the books in the future and actually make them collector's items.
How according to you can children's imagination and creativity be fired up?
Without doubt, children are born creative. They are instinctively drawn to colours; this should be encouraged and nurtured. But most important is to keep them at it. Don't stop art classes just because they are teenagers. Encourage them to keep on drawing. Bridge the gap and create well-balanced adults.
What is your message to children who read the Shamal series?
I would like to thank the children and the grown-ups for reading the Shamal comicbooks. I wanted to create something of which you could proudly say, "Yes I am from Bahrain. Yes… Bahrain has its own comicbook series…"