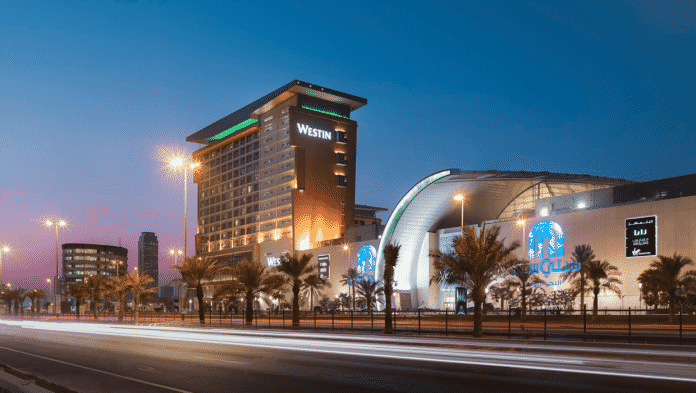 City Centre Bahrain, the Kingdom's premier lifestyle, entertainment and shopping destination, is celebrating love this February by giving 50 lucky winners exciting gifts as part of its 'Locked in Love' Valentine's day activities. Promotion starts on 6th of February to 14th of February.
The 'Locked in Love' stand features a heart-shaped cabinet including multiple boxes. Gifts are locked inside each box. Customers spending BD30 or more at any store in City Centre Bahrain can instantly redeem their receipts. They will receive an Electronic swipe key to unlock the boxes and win instant prizes.
City Centre Bahrain is the ideal venue to shop for loved ones this Valentine's day. It offers a wide selection of brands, experiences and unlimited deals. This includes everything from candy to chocolate, haute-couture to ready to wear collections, jewellery, dining and entertainment. And with its GiftCards, City Centre Bahrain offers shoppers the chance to give their loved ones the gift of choice.
For more information and details about City Centre Bahrain Valentine's Day offers, and other promotions and offers, visit www.facebook.com/citycentrebahrain or www.citycentrebahrain.com.