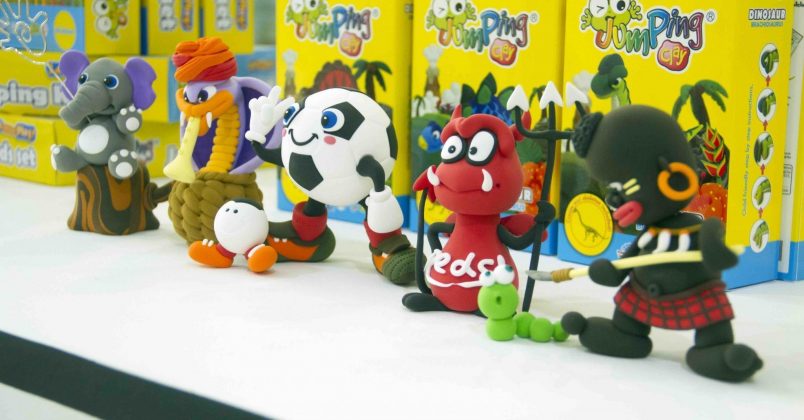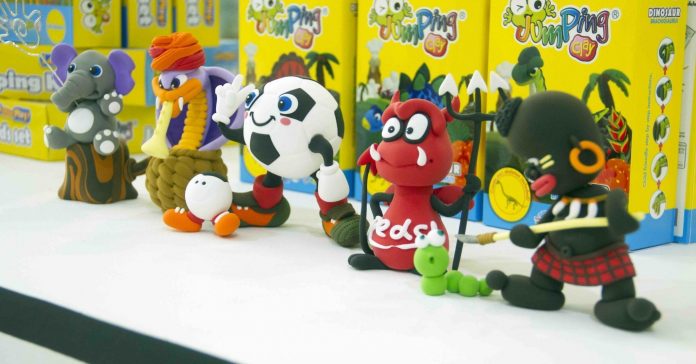 It is always heartening to find young entrepreneurs wanting to bring a wave of positive change in society right from its roots – the children. The first time we met Mrs. Ghada Al Ghayeb at TPG with eager little faces crowding around her, we were more than curious to learn about the magic behind the little clay party she was throwing. This took the BTW team straight to her JumpingClay studio located at Riyadat Mall, A'Ali. The following are excerpts from the conversation we had with Ghada.
Congratulations for bringing the goodness of JumpingClay to the Kingdom. Can you enlighten our readers about JumpingClay?
JumpingClay is global children's franchise specializing in 3D arts and crafts activities and education. With more than 500 academies in over 26 countries around the world (including UK, Mexico, Brazil, USA, Russia and many other nations) we are a global leader in children's educational activities.
JumpingClay provides innovative clay products, different from those currently available in the market. We use a type of polymer clay, composed of water soluble fillers, which is harmless to your child's health. Unlike other similar products, it makes no mess, does not crumble and does not stain. It releases a relaxing aroma of jasmine and dries in the open air so there is no need to bake it in an oven. JumpingClay is exceptionally light and bounces both in its soft and its hardened state (hence the name JumpingClay).
This is also an educational enterprise that offers a peek into the magical world of 3D learning, providing a new and exciting way for children & adults to learn through play. And this is achieved through the use of revolutionary polymer clay and specially designed educational programs.
What inspired you to start JumpingClay in Bahrain?
I was on vacation in Thailand and I saw a JumpingClay franchise in one of the biggest malls in Bangkok. It didn't take much time for me and my daughter to get attracted to what was happening in there and we immediately joined their workshop. And from the first time I touched the clay, I decided to bring it back home to our kids and pursue this as my entrepreneurship.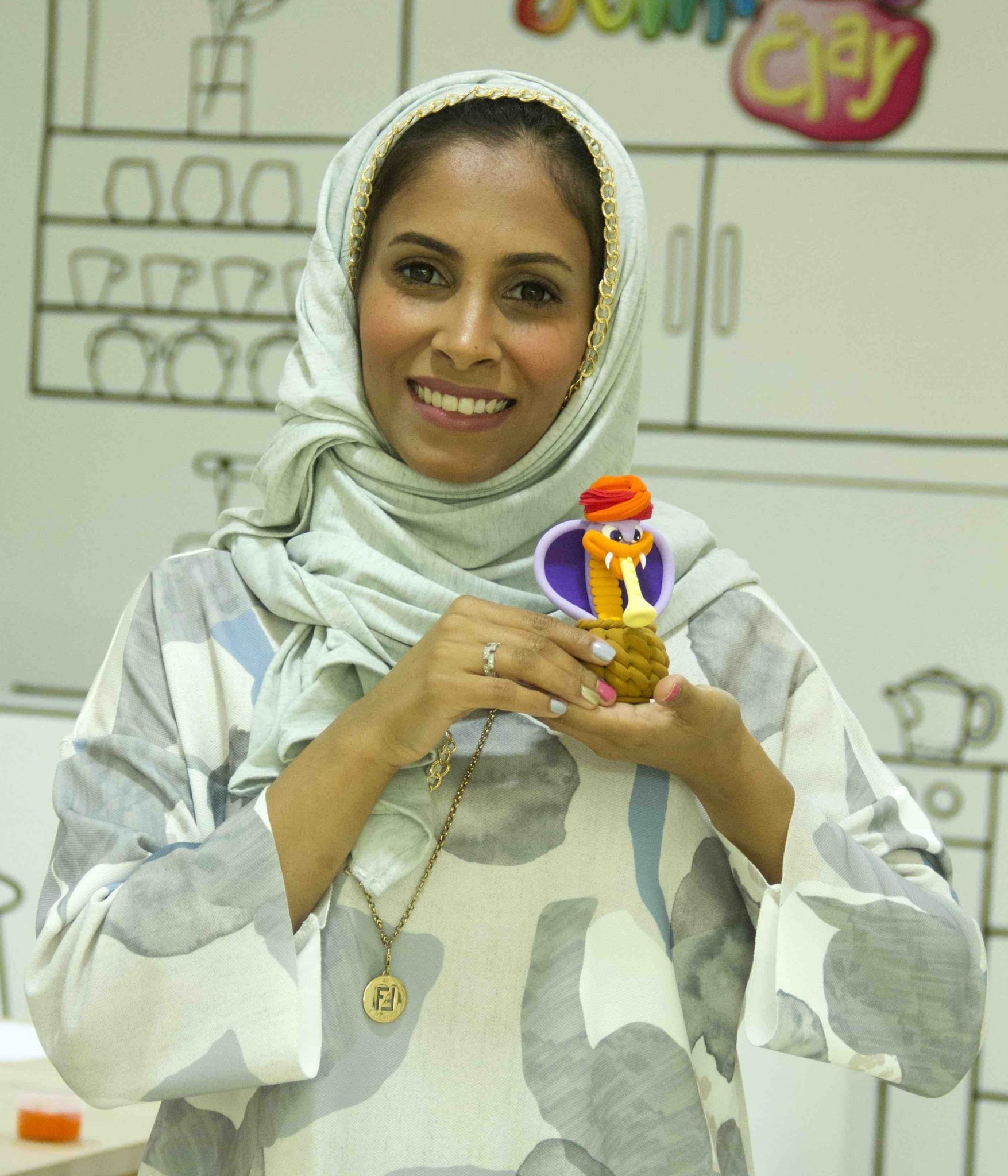 Tell us a little about yourself.
I am 32 years old and blessed to be raised in a beautiful family, being the only sister for 3 brothers. My mother has always been my inspiration and role model.
After completing my Civil Engineering, I got married to an amazing person who is a taekwondo coach and a banker. We are blessed with 2 kids; a girl and a boy.
I adore everything related to art & craft and that is how I got attracted to JumpingClay. I am also deeply in love with traveling and wish to take a long vacation some day and go for a world tour.
What are the activities involved in JumpingClay? What makes them special in today's world?
At JumpingClay it is firmly believed that learning by doing or "experiential learning" reinforces your education. It helps children to achieve more and struggling learners to master more complex concepts. We like to call it – LEARN THROUGH PLAY.
JumpingClay is an activity and educational company that aims to teach children, teenagers and adults to learn through play. We have the safest, lightest and best clay products in the world, and the use of the clay along with our educational programs promote a happy family culture and of course happy children.
We remember meeting you at TPG. Do you go to other get together and events as well? What is your working strategy?
It is not always possible to get the kids out and about, so we organize with schools, nurseries & kids activity centers to do special workshops.
Whether it is a one-time workshop, a 3 week scheme, or a full term course, we are confident that we can deliver an exciting experience that both the schools and kids will love.
We have a special Nursery package. If you would like to find out more about having JumpingClay at your Nursery, don't hesitate to contact us. You can find us on instagram @jumpingclay_bahrain.
How did you spread the awareness of JumpingClay in Bahrain and how was the response?
The social media has played a large role in spreading the news about JumpingClay. Also word of mouth has played its obvious role. With the people in Bahrain being open minded and parents always seeking new challenges and activities for the betterment of their kids, JumpingClay has always found support and positive feedback.
What has been your best memory with JumpingClay?
The first event for JumpingClay was during Ramadan. We were full house and actually had kids waiting outside our classes for a chance to be part of our workshops.
What has been your biggest challenge so far with JC?
Being a 'mompreneur' is the most challenging part, where I need to find the balance between JumpingClay and my family. Luckily for me, I am learning to manage with time.
Share with us your words of wisdom for life…
Life doesn't function over a remote control. So get up and make the change yourself.