On the occasion of the Community Partnership Day, the Community Police of the Southern Governorate Directorate and Smile" initiative, an initiative of Bahrain Future Society for Youth that provides psycho-social support to children with cancer and their parents in Bahrain, organized a visit to Abdullah Kanoo Pediatric Oncology Unit at Salmaniya Medical Complex, during which they met with sick children, engaged in discussion with them, and offered them comfort.
A range of games and entertainment events were organized by volunteers for the "Smile" initiative for kids to entertain them and bring happiness and pleasure into their hearts. During the visit, various gifts were also given to brave and valiant kids who are battling the illness with patience and courage.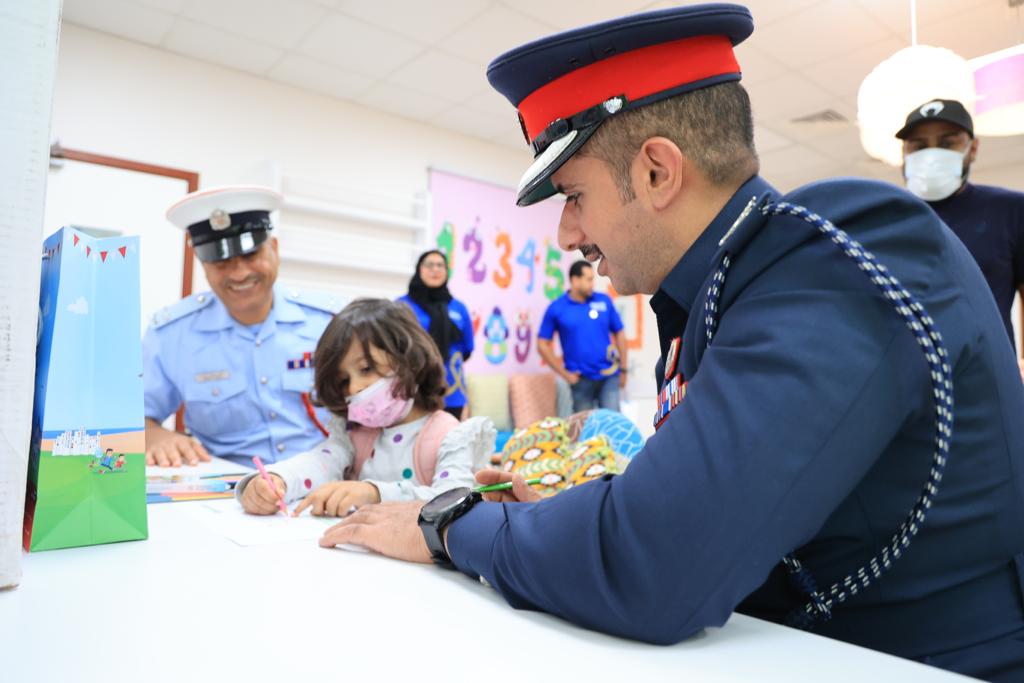 Mr Sabah Abdulrahman Al-Zayani, the chairman of the Board of Directors of Bahrain Future Society for Youth, commended the Community Service Police's visit, which reflects the effort to enhance interaction with all sectors of society to create community partnership, as well as cooperation with civil society institutions in executing the principle of this partnership.
"We emphasize the significance of such visits in providing joy to sick children and strengthening their mental health as a critical aspect in conquering the difficult phases of cancer and, God willing, curing it." According to Mr. Al-Zayani
Government hospitals and the "Smile" initiative inaugurated on February 15, under the patronage of Supreme Council for Health (SCH) President Lieutenant-General Dr Shaikh Mohammed bin Abdulla Al Khalifa, the Abdullah Kanoo Pediatric Oncology Unit at Salmaniya Medical Complex, after it was completely renovated and equipped with the latest medical devices and amenities for sick children.