Your next Samsung Galaxy or iPhone may soon include the toughest gadget glass Corning has ever created. The company's announcing Gorilla Glass Victus — a glass that can not only resist a six-foot drop, but also the first in six years to meaningfully improve your phone's ability to shrug off nasty scratches.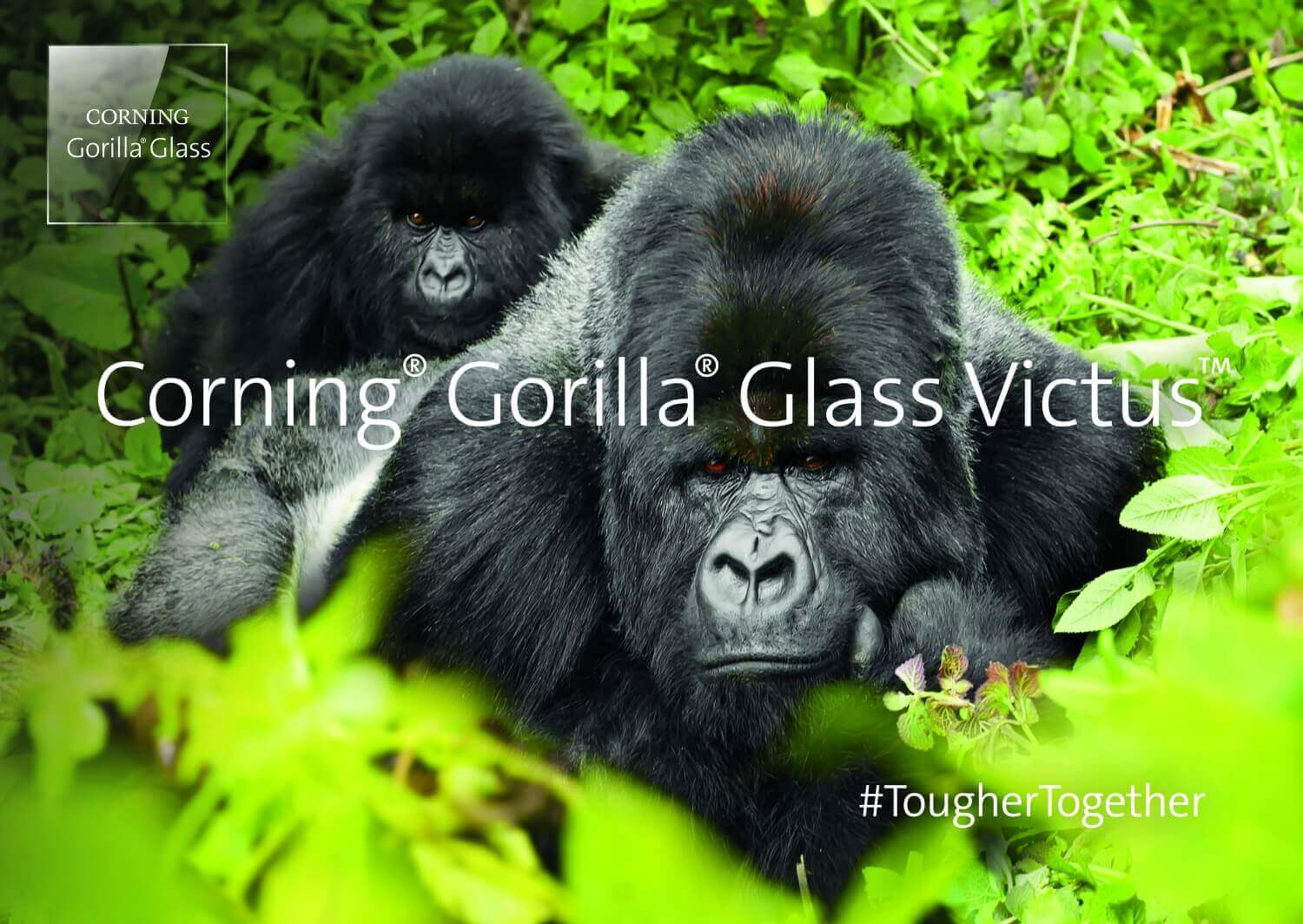 It's a little-known fact that Corning's Gorilla Glass hasn't gotten much better at resisting keys and coins since 2014's Gorilla Glass 3, and it has arguably gotten slightly worse since:  Gorilla Glass 4 actually performed worse in some tests, Gorilla Glass 5 was in the middle, and Gorilla Glass 6 didn't improve any further since Corning was more focused on making your phone survive a nasty tumble instead.
But Corning claims the new Victus glass — there's no Gorilla Glass 7, just Victus — can do both drops and scratch resistance simultaneously, with no known trade-offs. The company says it has twice the scratch resistance of Gorilla Glass 6, four times the resistance of competing glass, and a representative Victus-clad dummy phone can survive up to a 2-meter (6.5-foot) drop.
That drop resistance is nothing to sneeze at; it's a foot and a quarter higher than Corning quoted for Gorilla Glass 6 (1.6m or 5.25 feet) or the 1.2m (3.9 feet) the company claimed Gorilla Glass 5 was capable of. We've theoretically gone from shoulder-height to head-height survivability in just four years, which is good news if you ever feel like holding your phone up to your ear.
Corning says repeated drop resistance has also improved, surviving 20 1-meter drops on average. With Gorilla Glass 6, the company claimed it generally survived 15 drops from that same height.
But you should probably know that drop and scratch resistance can vary wildly depending on how you drop or scratch your phone,
It may also depend on the manufacturer. Amin says at least one manufacturer realized that Victus is so much better than Gorilla Glass 6 that it's opting to put a thinner layer of the new glass on its device instead of maximizing durability. Similarly, one of Corning's marketing videos suggests that "Victus is so good that if you used it on phones designed just three or four years ago, you'd be hard pressed to break them in an everyday drop event" — but phones were thicker three years ago, so you probably shouldn't count on it.