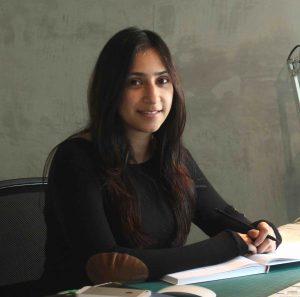 The world of architecture is never short of ideas. From traditional to contemporary, the trends change in a blink of an eye; and there are few architects who take the bold step to change the way the world drifts. Ms. Maysam AlNasser, who considers herself an artist more than an architect, is on her path to bring in these waves of transformation. Following are the excerpts from the interview Bahrain This Week had with this founder and chief architect of 1:1 Architecture and Designs.
Can we have a brief description on the beginning of one to one?
I've always been fascinated by the dialogue between space and culture. I did my master thesis under the title "space and cultural transformation" in which I studied how space leaves its impression on culture, reshapes its identity, customs and habits, and how culture on the other hand manifests itself on its surroundings; founded the design studio 1:1 to put all those concepts to test, and explore the conscious mix between Art, Architecture and Psychology.
Your venture name is so very unique. How did you decide on the name 1:1?
1:1 is a ratio that represents the true drawing scale, when drawing is an exact match to reality. It also represents the ratio between our conceptual theories and design interpretation.
Which is the biggest and challenging project you have managed so far? And do you remember the first project done by 1:1?
The tight deadline we had to follow while designing the Heritage Festival for the ministry of culture. Yet we enjoyed designing it and we loved the challenges. And yes, a layout for a garage was the first project done by us!
We know that 1:1 architects and designs have a portfolio unlike many other architect firms. How do you develop those unique designs that make you stand different from others?
We are proud with the diversity and variety scale of projects. Our main methodology is the conceptual approach to any design, whether it's architectural, interiors or furniture design. We introduce a holistic approach that goes beyond the architecture to connect other fields of design. The studio provides design services in their most contemporary, abstract and minimal form.
Do you create interior design accessories (like lamp shades) as per requested by clients or as separate entities for sale?
We do ready pieces for sale, as each piece has a story and a concept. The studio is our lab and an ongoing workshop producing and testing experimental pieces. We challenge material characteristics- provoke the laws of physics, gravity, logic, and the conventional use of furniture to introduce new ways, redefine our cognitive knowledge and address the continuous conversation between traditional and contemporary, organic and defined.
Why should one approach 1:1 architects and designs?
We believe that places reshape us as much as we shape them. We design peoples' emotions through architecture. We study the psychological impact spaces have on their inhabitants, and address the double-sided conversation between space and culture in our designs. This is something unique which we guarantee to provide anyone who approaches us.
What message would you like to convey to Bahrain's upcoming architects?
There are so many designers around. To stand out in this contemporary design field, one has to embrace his own identity and reflect it on design.
"We are proud with the diversity and variety scale of projects, our main methodology is the conceptual approach to any design, whether it's architectural, interiors or furniture design."