Crowne Plaza, a leading hotel brand in Bahrain, held a pre-Ramadan iftar event at its Bahrain property to launch its new tent, Khaimat Al Crowne. The event, held on 20th March 2023, was attended by members of the media and local influencers.
The Khaimat Al Crowne tent has been set up to provide guests with an authentic Ramadan experience, complete with traditional decor, indoor and outdoor seating, and live entertainment. Guests were treated to a grand buffet featuring more than 100 varieties of food, including traditional Arabic dishes and international cuisine.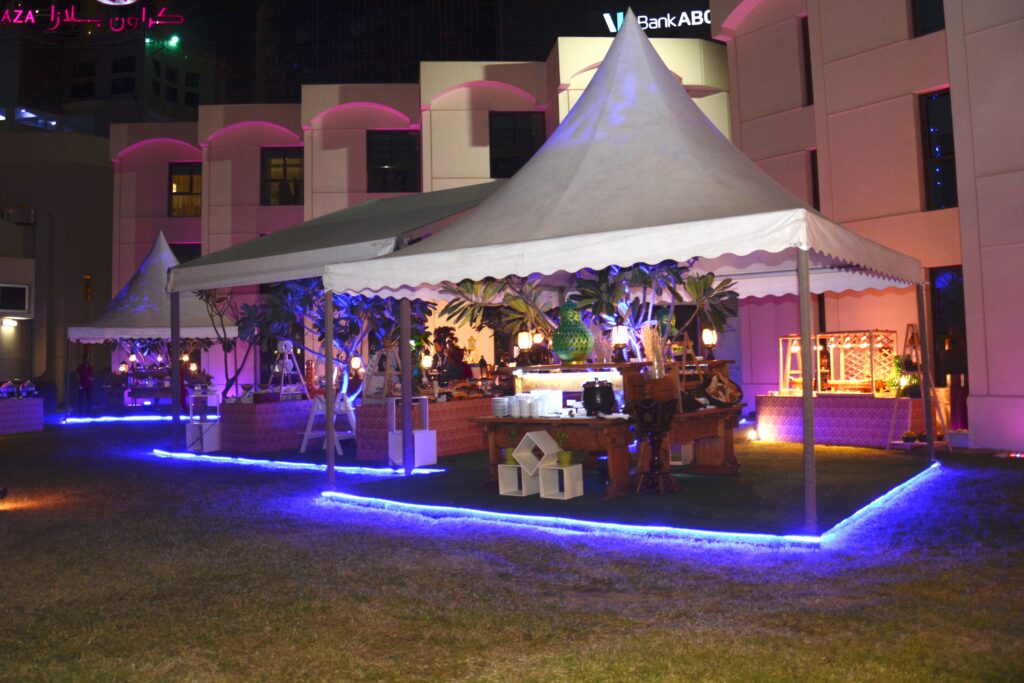 The highlight of the evening was the live tanoura dance and live Arabic music, which added to the festive atmosphere of the event. Guests enjoyed the authentic Ramadan vibe and appreciated the attention to detail that went into creating the Khaimat Al Crowne tent.
"We are thrilled to launch Khaimat Al Crowne and offer our guests a truly unique experience this Ramadan," said Charbel Hanna, General Manager of Crowne Plaza Bahrain. "The tent has been designed to bring the true spirit of Ramadan to life and we look forward to welcoming guests to our iftar and ghabga throughout the month."
The Khaimat Al Crowne tent will be open every evening during Ramadan for iftar & ghabga from sunset until 2:00 AM.
For more information or to make a reservation, please contact +973 37223366 or +973 17531122.