The region's leading shopping destination for all home improvement and furniture products opened its bigger and better showroom in Salmabad, Bahrain on the 23rd of February. The occasion was graced by H.E Sameer Nass, Chairman, Bahrain Chamber of Commerce and Industry (BCCI), Mr. Ahmed Alsaloom, Mr. Jameej Alghanah and other senior dignitaries of BCCI along with Rizwan Sajan, Founder and Chairman, Danube Group, Adel Sajan, Managing Director, Danube Group and senior management of Danube group.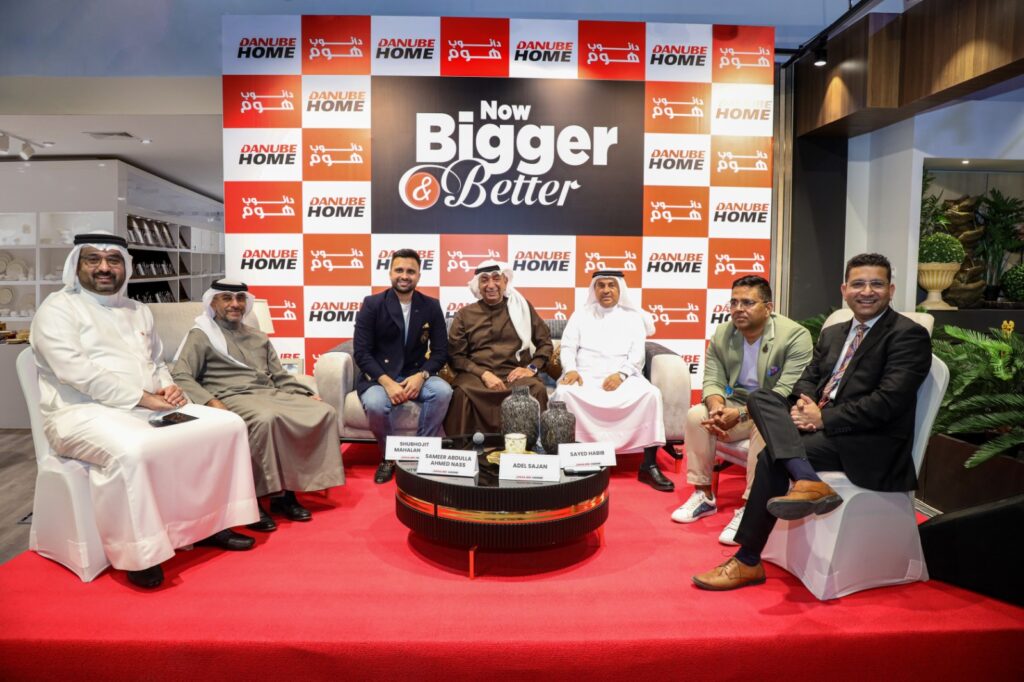 ''Danube Home has showrooms strategically located across the GCC and the showroom in Salmabad is our second one in Bahrain. We are amazed to see how our product offerings were received in the Bahrain market and with this bigger and better showroom we are confident that our valuable customers in Bahrain will be spoilt for choice with the amazing selection of products we have across categories like furniture, furnishing, décor and so much more!'' Says Adel Sajan, Managing Director, Danube Group.
The Salmabad showroom started off small with primarily sanitary ware and tiles but seeing the demand for Danube Home products in the region, the brand decided to expand and bring in products across categories like furniture, furnishing, décor, and sanitary ware to name a few.
The showroom spans across 70,000 sq ft and has everything one would need in a home. From the most stunning selection of indoor and garden furniture, diverse styles of furnishing, unique home décor items, complete carpets and window covering solutions, flooring solutions, sanitary ware and bath fittings, hardware and essential tools for a home, Danube Home has it all.
The window covering solutions from Danube Home's in-house brand Riverhill from London features 1000+ designs of fabrics for customizable curtains, roller blinds and roman blinds. These products come with warranty and are of premium quality offering the best value for money. The brand also has a stunning selection of superior quality flooring options from Welspun and PurGloss.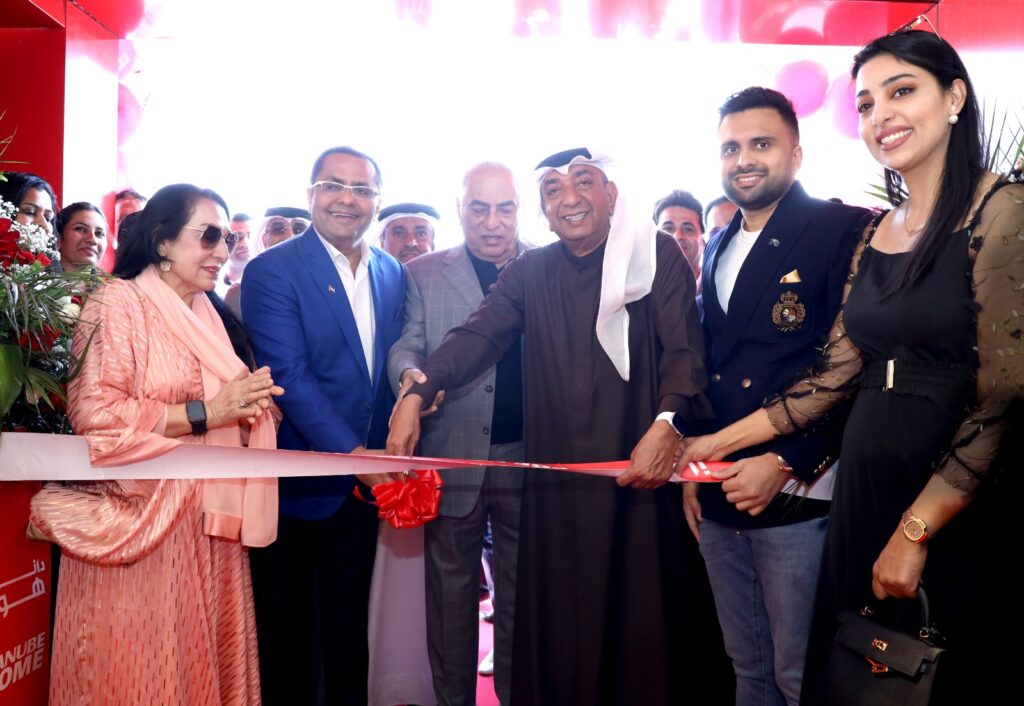 ''With this new and improved showroom, customers can find everything they need for their home under one roof including end-to-end design services. This will greatly help customers as they do not need to hop from store to store to find things for their home. We have also come up with a crazy, never before campaign in which customers can literally Shop for Free at the store from opening day to the 25th of February. For every 50BD they spend, we will be giving away 50BD as gift vouchers which they can use for their next purchase.'' Says Shubhojit Mahalanobis, Director, Danube Home Retail and Danube Hospitality.
''Bahrain is an up and coming market with a large demand for good quality home products. This massive store will also help create multiple job opportunities that will benefit the economy of the nation as well.'' He adds.
Danube Home also provides free interior design consultation as part of their Design and Develop service for new home owners or customers looking to decorate, redecorate or renovate their home or specific rooms in their home.
''Our diverse product selection appeals to a cosmopolitan audience and our Design and Develop service allows customers to create the home of their dreams with completely custom solutions. Whether it is modular kitchen design, tiling and renovating bathrooms, setting up wall panels, creating television units and designing living spaces, or bringing to life the most stunning bedrooms, Danube Home's Design and Develop team can do it all. We also have the best selection of outdoor furniture like gazebos, outdoor seating, barbeque units, and more.'' Says Sayed Habib, Director, Danube Home E-Commerce and Franchise.
Our Design and Develop team consists of the most talented interior designers, architects and engineers who make customers' vision for their dream home a reality with custom solutions that cater to their specific needs and requirements. The interior designers sit with customers and discuss in detail about what aesthetic they'd like for their home, their strict requirements, and their budget. A site visit is conducted and a blueprint is drafted incorporating customer demands and analyzing what's practically possible. This is presented to the customers who are free to make changes if needed. The designers then create a 3D rendering of the design to give customers a clear idea of how their home will look. Once the customer approves, the team moves on to the execution stage. The entire process is completed in 30 to 45 days depending on the scale of the project.