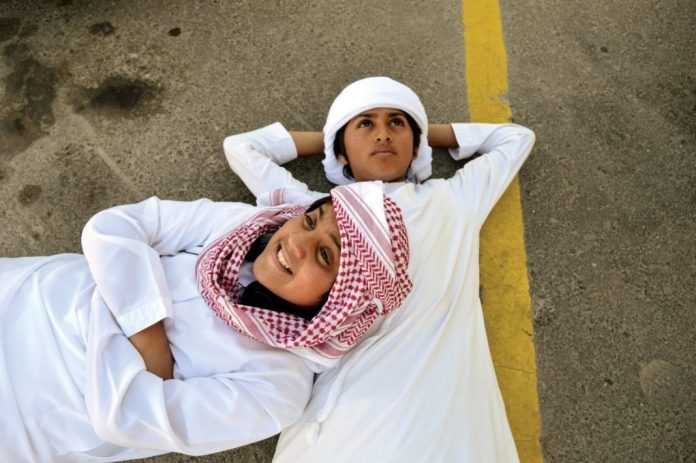 The UAE film industry has set a new benchmark with confirmation that 12 titles from UAE filmmakers have been selected for exhibition at the Muhr Emirati Competition as part of the Dubai International Film Festival (DIFF) 2015. The compelling line-up includes five feature films, the most feature films ever to be selected in this category, and a further seven shorts and documentaries, all vying for the top spot during the 12th edition of the Festival from 9-16 December.
The unprecedented number of features in this year's category is testament to the increasing number of talented filmmakers in the UAE, explains DIFF's Artistic Director, Masoud Amralla Al Ali: "Now in its 12th year, we have seen the Arab film industry and global interest in it develop at rapid pace. This year sees the highest number of feature films ever in the Muhr Emirati category, which is tangible proof of the growth of the Emirati film industry in recent years."
Highly anticipated debut feature film 'Zinzana' (Rattle the Cage), from Emirati director Majid Al Ansari, has been making waves in the industry. This neo-noir thriller is set in a small town police station, where Talal (Saleh Bakri) is held for an unknown crime. Talal's interrogator, Dabaan (Ali Suliman), sets in motion a series of events that result in a cat and mouse game with life and death stakes.
Named 'Most Promising Filmmaker' at DIFF in 2009, Manal Ali Bin Amro presents the world premiere of her film 'Smell of Bread'. The film tells the story of a hearing-impaired child whose quiet life baking bread with her family is thrown into disarray after she is attacked and her family members refuse to acknowledge it.
Gifted filmmaker Ali Bin Matar returns to the Muhr Emirati Competition with the world premiere of his latest short film, 'The Man Who Saw Snow in the Summer' and Aisha Al-Zaabi returns with her latest short film 'My Dear Home with Love'
Other films to be showcased at the Muhr Emirati Competition are 'Going to Heaven' by acclaimed director Saeed Salmeen Al Murry,  Tarak Alkazim's, 'The Man Who Met an Angel', 'Abdullah', from director Humaid Al Suwaidi, Open Wound' from gifted filmmaker Sarra Alshehhi, Abdulla Al Kaabi's 'Only Men Go to the Grave', 'Omnia'  from director Amena Al Nowais, Nasser Aldhaheri's documentary feature 'A Tale of Water and Palm Trees' and Abdulrahman Al Madani's 'Beshkara'.
The Muhr Emirati Competition will take place at the 12th annual Dubai International Film Festival, December 9 – 16, 2015, with the winners being announced on December 16.