The Dubai International Film Festival (DIFF) has announced the next slate of thrilling cinema from around the globe for its celebrated Cinema of the World category. Held during the 14th Festival, the 11 new titles join a stellar lineup that will take DIFF audiences on a storytelling journey from the idyllic English countryside to the horse lords of Kyrgyzstan and the revolutionary sixties, and beyond.
The first addition in the vibrant lineup is critically appraised film 'Darkest Hour', from festival heavyweight Joe Wright. Having premiered at the Toronto International Film Festival (TIFF) and already an anticipated entrant into this year's Oscar race, 'Darkest Hour' takes place during a tense six-month window in 1940 as the fall of France appears imminent. With the threat of invasion looming, Britain faces its darkest hour as the seemingly unstoppable Nazi forces are advancing and the Allies are cornered on the beaches of Dunkirk. Western Europe depends on the leadership of the newly-appointed British Prime Minister Winston Churchill, played by celebrated actor Gary Oldman, who must either negotiate with Hitler to save the British people at a terrible cost or fight on against incredible odds.
From British director Dominic Cooke and based on the novel by Ian McEwan comes a unique incisive film on relationships in the early 1960s. 'On Chesil Beach' follows Florence, played by actress Saoirse Ronan, and Edward, played by Billy Howle, on their honeymoon in the tranquil English countryside. Raised in a time where conversations about sexual difficulties were next to impossible, the drama-comedy surveys the newlyweds as they try to consummate their marriage in the face of awkward situations.
Academy Award winner and legendary screenwriter Aaron Sorkin presents 'Molly's Game'. Starring Jessica Chastain, Idris Elba and Kevin Costner, Sorkin's writing prowess turns to the world of poker. 'Molly's Game' tells the true story of Molly Bloom, played by Chastain, a beautiful, young, Olympic-class skier who ran the world's most exclusive high-stakes poker game for a decade before being arrested in the middle of the night by 17 FBI agents wielding automatic weapons. The fast-paced thriller takes audiences into the frenetic world of poker and the tough decisions Bloom must face once her game is discovered.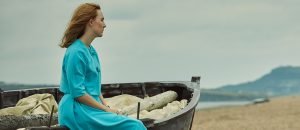 Seven years after his international breakthrough with 'The Light Thief', acclaimed Kyrgyzstani filmmaker Aktan Arym Kubat comes to DIFF with his latest film, 'Centaur'. Recipient of the prestigious CICAE Art Cinema prize at the Berlin International Film Festival, 'Centaur' is a quiet, modest man, a loving father of a little boy that has never spoken a word and the husband of young, deaf-mute Maripa. Together they lead a simple life in a small village of Kyrgyzstan. Centaur is above all a respected man among his neighbours. However, he believes that Kyrgyz people have been punished by the Heavens for misusing that power to achieve their mercenary goals. Beyond any suspicion, Centaur becomes a horse thief, as he thinks only a genuine racer riding at night and praying for forgiveness can write off the curse. But his well-hidden secret cannot be kept for long. 'Centaur' is Kyrgyzstan's official submission for the 2018 Oscar's Foreign Language Film Award.
Fresh out of the London Film Festival and the Venice Film Festival, where it premiered to an eight-minute standing ovation, is the British documentary 'My Generation'. Directed by David Batty and produced and narrated by Michael Caine, the documentary is pieced together during the height of 1960s British pop culture. The raw footage includes the likes of Sir Paul McCartney, Keith Richards, Twiggy, Marianne Faithfull and photographer David Bailey. Not only giving authentic insight in the youth culture of the era, 'My Generation' shares what it meant to be part of the one of the greatest anti-establishment rebellions that the United Kingdom, and in time the United States, has ever seen.
From one of Iran's most prominent filmmakers, Mohammad Rasoulof, comes 'A Man of Integrity', the winner of the Un Certain Regard competition at Cannes earlier this year. An emotional journey into the corruption and injustice in modern day Iran, the film focuses on Reza, a 35-year-old farmer, who lives a simple life with his family in a remote village in northern Iran. At the same time, a private company with powerful connections is slowly taking over every aspect of the region's agronomy. As its shareholders accumulate wealth and power, they coerce local farmers and small business owners to give up their estates, and many villagers acquiesce. Reza tries to preserve his independence, however, he realizes that he can no longer fight the company and decides to sell his property and move away. Then, the company raises the stakes.
Award winning German-Turkish director Fatih Akin brings his latest feature film 'In the Fade'. Winning Best Actress Award at Cannes Film Festival for Diane Kruger's leading performance as Katja, the film watches as her life is shattered by the shocking death of her husband, Nuri, and young son in a bombing. After a difficult funeral and mind-numbing search for the perpetrators, Danilo, a lawyer and Nuri's best friend,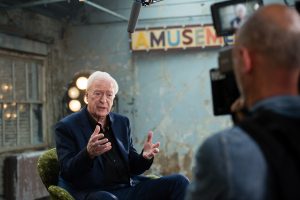 represents Katja in the trial against the two suspects: a young neo-Nazi couple. The trial threatens to push Katja over the edge, but her desire for justice may let her prevail. 'In the Fade' is Germany's official Best Foreign Language film submission to the 2018 Oscars.
Acclaimed Australian filmmaker Warwick Thornton presents his latest feature, 'Sweet Country' which won the Special Jury Prize at the Venice Film Festival and was named as the Toronto Film Festival's Platform winner, a prize championing directors from around the world. Inspired by real events, 'Sweet Country' is a period western set in 1929 in the outback of the Northern Territory, Australia. When Aboriginal stockman Sam kills white station owner Harry March in self-defence, Sam and his wife Lizzie go on the run. Eventually, for the health of his pregnant wife, he decides to give himself up. He is put on trial in the courtroom of Judge Taylor. But will justice be served?
Thirteen years after 'Super Size Me' hit the big screens to shock and awe, documentary filmmaker Morgan Spurlock is back with his sequel, 'Super Size Me 2: Holy Chicken!'. Spurlock's latest documentary heads to battle once again against the fast food industry, but this time from behind the counter as he decides to open up his own fast food restaurant.
From Academy Award winning director Alexander Payne comes the much anticipated 'Downsizing'. When scientists discover how to shrink humans to five inches tall as a solution to overpopulation, Paul (celebrated actor Matt Damon) and his wife Audrey (comedic legend Kristen Wiig), decide to abandon their stressed lives in order to get small and move to a new downsized community. Also starring two-time Academy Award winner Christoph Waltz and beloved actor Jason Sudeikis, 'Downsizing' is a fun and touching story on differing perspectives.
From award winning writers and directors Agnès Varda and JR, comes the enchanting travelogue/road documentary 'Faces Places' which has already accrued a bevy of festival awards, including the Golden Eye for Best Documentary at Cannes and the People's Choice Award for documentary at TIFF. 'Faces Places' follows the two directors as they travel through rural France in a van, photographing and interviewing local people, learning their stories, and producing epic-size portraits of them on houses, barns, storefronts and trains. 'Faces Places' documents these heartwarming encounters, as well as the unlikely, tender friendship Varda and JR formed along the way.
DIFF's Artistic Director, Masoud Amralla Al Ali commented on the vast selection: "Every year bring DIFF audiences a global-spanning slate of intriguing cinema. The 14th edition will be no different, as the diverse Cinema of the World category continues our commitment to share unique perspectives and bridge cultures through the varied medium of film."
Cinema of The World Director Nashen Moodley added: "DIFF's Cinema of the World section is a selection of the very best and most anticipated international cinema and has the scope to introduce audiences to locations, people and viewpoints they may not otherwise experience. We look forward to sharing this rich lineup with the UAE in December."
Ticket packages are on sale now for the 14th edition of the Dubai International Film Festival which will take place from 6 – 13 December, 2017. For more information on ticket packages and registration for media, students and industry professionals, visit the DIFF website at diff.ae.