Diyar Al Muharraq, one of the leading urban developers in the Kingdom of Bahrain, announced that the Mock-up Villas within the Third Phase of Al Bareh will be ready for viewing by prospective customers in March 2018.
With the construction on track for completion in February 2018, Diyar Al Muharraq will be showcasing four types of Show Villas of Al Bareh including 2 waterfront plots and 2 inner plots. The waterfront plots are circa 855 square meters, with a total built-up area of 570 square meters per villa, while the inner plots are circa 500 square meters with a total built-up area of 415 square meters per villa. The Show Villas are designed to exhibit some of the different designs incorporated within the project. All the villas in the Third Phase of Al Bareh will be offered for sale in April 2018.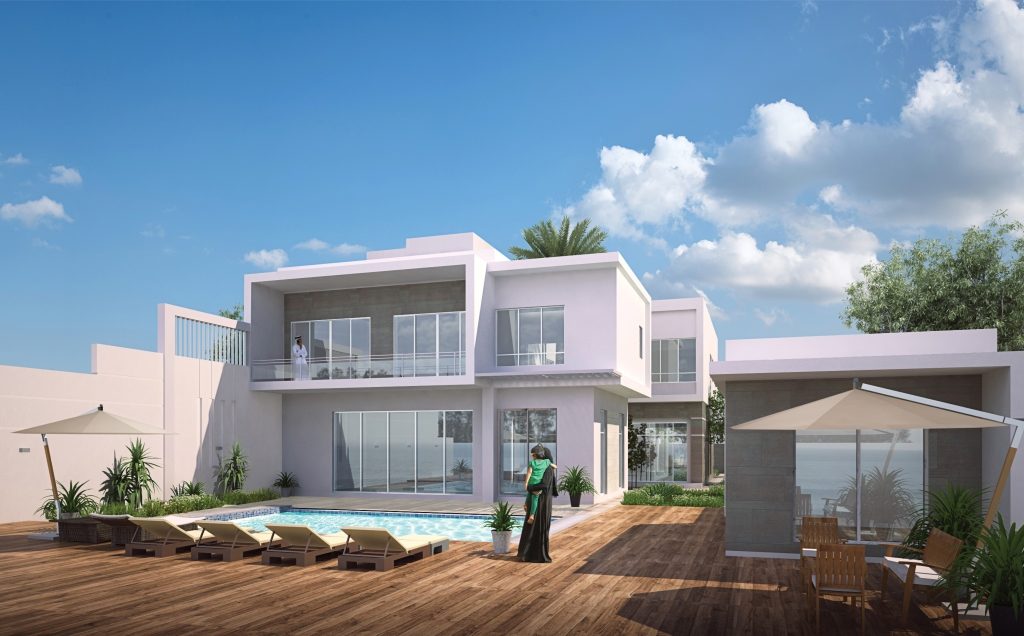 Al Bareh is composed of 3 main products which include, Sea Front Residential Plots dedicated to encompassing high-end villas with fabulous waterfront views overlooking the main canal and that are easily accessible by road, Inner Residential Plots, within walking distance to waterfront parks, appropriately positioned in the heart of Al Bareh, and Residential Investment Plots, with access to parks and community facilities, designated for the construction of low-rise multi-storey buildings. The Al Bareh plots are being offered for sale on a Freehold basis to all nationalities.
Speaking on the occasion, Chief Executive Officer of Diyar Al Muharraq, Dr. Maher Al Shaer said: "In line with our hallmark consistency and accomplished efforts to expedite the completion of our project in its entirety, it brings me immense pleasure to announce that the Mock-up Villas of the Third Phase of Al Bareh are nearing completion. Potential homeowners will be given the opportunity to view and subsequently, decide on the purchase of houses within the development according to their preferred design. We are immensely proud of this Project due to its capacity to offer a surreally opulent lifestyle and look forward to the foreseeable future wherein our first residents within Al Bareh start settling in."
Situated in a prime location in the west side of Diyar Al Muharraq, Al Bareh is a seafront development that wholly embraces the elements of nature in a seamless blend. In order to comprehensively imbue into Al Bareh a sense of serenity and harmony, myriad parklands and adequate greenery will be incorporated and spread throughout the project. Keeping in mind the functional needs of the community that will reside in Al Bareh such as the consistent provision of basic necessities, land areas have been allocated for Community Retail purposes.
Diyar Al Muharraq is a unique master planned city for the people of Bahrain offering a range of housing options and quality lifestyle. Diyar Al Muharraq offers a cohesive mix of residential and commercial properties with a strong lineup of projects aimed at creating a long term and sophisticated township.