The Chairman of the Bahrain Society of Training Institutes, and human development expert, Mr Nawaf Al-Jishi, emphasized the importance of building and training national cadres to take on top leadership positions in companies and institutions. Doing so will help sustain the momentum of Bahrain's economic growth, which has recently been acknowledged in a Ministry of Finance and National Economy report. Mr. Al-Jishi also acknowledges the crucial role of national competencies in achieving these economic milestones.
According to Mr. Al-Jishi, Bahrain stands out among its fellow Arab Gulf countries due to its long-standing tradition of cultivating highly skilled national cadres. These cadres continue to play a crucial role in the Kingdom's economic development and diversification efforts. Bahrain's banking sector, which has thrived since the 1970s, and major industrial companies like Alba and GPIC are just a few examples of this. Additionally, the Kingdom has made significant strides in sectors such as tourism, real estate, and services, all thanks to the efforts of its skilled national workforce.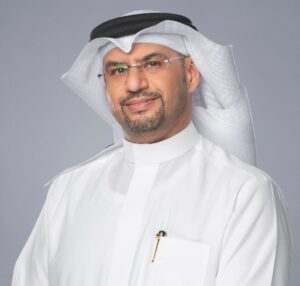 "As the primary resource of Bahrain, the human element must be considered the most valuable asset, and therefore, it is imperative to prioritize its development through rigorous training programs and increased presence in the labor market. This can be achieved both quantitatively, by raising the percentage of Bahrainization, and qualitatively, by ensuring that a greater number of Bahrainis hold leadership positions across diverse companies and institutions." According to Mr. Al-Jishi.
"To ensure a sustainable workforce, it is crucial to establish a clear policy on the replacement of foreign workers with Bahraini nationals. While certain specialized roles may require foreign expertise, it is essential that such positions remain temporary and that the company is committed to training their Bahraini counterparts to assume the responsibilities within a specified timeframe. This approach would enable the gradual transfer of knowledge and skills to the local workforce, ultimately leading to a stronger and more self-sufficient labor market in Bahrain."
Mr. Al-Jishi emphasized the crucial role of supporting Bahraini training institutes to effectively enhance the qualifications and capabilities of the national workforce. This entails facilitating their efforts to further elevate the quality of their training programs, as well as fostering greater collaboration among relevant authorities, such as the Ministry of Labor, the Quality Assurance Authority, and Tamkeen. By aligning with the government's overarching directives and national vision, such collaborative initiatives would enable training institutes to better address the evolving needs of the labor market and employers, ultimately contributing to the development of a highly skilled and competitive workforce in Bahrain.