Ebrahim K. Kanoo, the exclusive distributor of Toyota and Lexus vehicles in Bahrain, has started the new year with a new service campaign for customers to save on Value Added Tax (VAT) at any of the its service centres in the Kingdom.
With the introduction of VAT in 2019, Ebrahim K. Kanoo has taken the initiative to save the customers the 5% tax on any invoice of BD 100 or more.
Ebrahim K. Kanoo Senior Manager of Toyota and Lexus Marketing, Ayman Shehadeh stated "Ebrahim K. Kanoo is well-known for going the extra mile to serve our customers and exceed their expectations.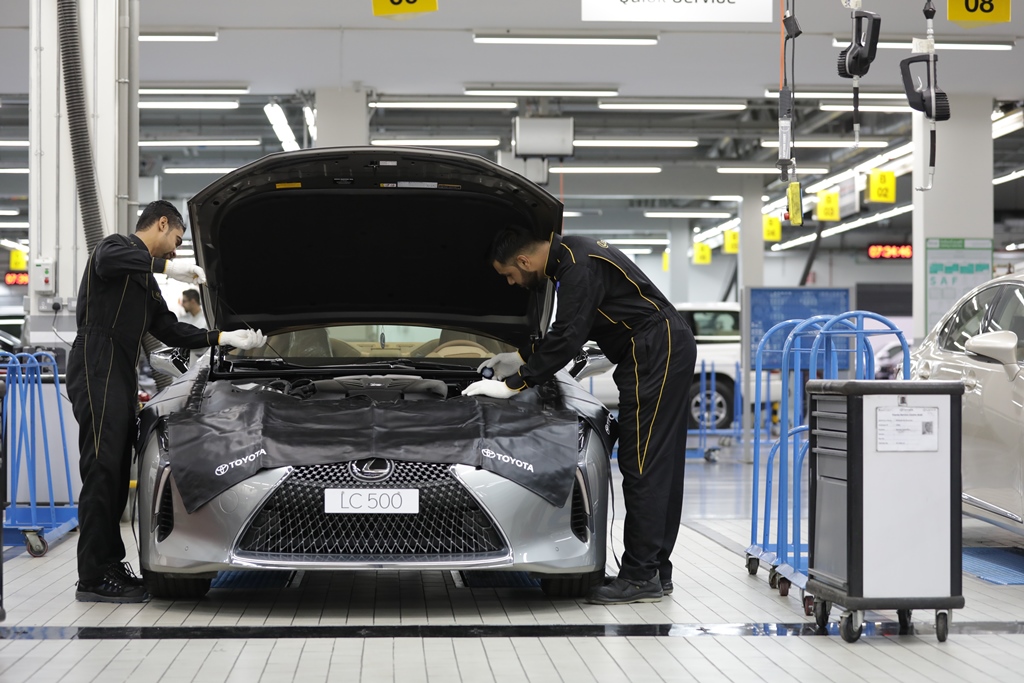 Our certified technicians help maintain our customers vehicles in peak condition using genuine parts, backed by an unbeatable 1-year warranty on parts and labour. Now, they can benefit from the added value of VAT-free service until the 30th of April 2019."
Customers are invited to service their cars at the state-of the-art service centres located in Riffa, Manama, Arad and Toyota Plaza in Tubli, which are open 365 days a year, including public holidays. The service centres in Manama, Arad and Riffa are open from 7am to 6pm, while Toyota Plaza is open from 7am to 7pm.
To book your appointment, contact Toyota Plaza on 17787888, Arad on 17677222, Manama on 17256677 or Riffa on 17776070, or visit Booking.EKKanoo.com