For the first time in Bahrain, Winners Football Center has announced the launch of the first edition of educational sports scholarships to the United States EDUSPORTS Trial Day at the Bahrain National Stadium on Saturday, November 3rd, 2018.
As part of his efforts towards benefiting the athletic community in Bahrain, His Highness Shaikh Nasser Bin Hamad Al Khalifa announced the launch of EduSports program last April and directed Winners Football Center to manage this program. Winners Football Center partnered up with The Ministry of Youth & Sports and Tamkeen to support this project.
The team behind Winners noticed a wide gap in the sports industry in Bahrain. The Bahraini sports industry loses many athletes as they discontinue their careers in sports due to their academic performance. EduSports program will bridge this gap by giving talented athletes the opportunity to pursue their athletic careers and their education simultaneously at very high standards. The exposure students will have on this scholarship will greatly improve their social skills, encourage personal growth and provide unique athletic opportunities.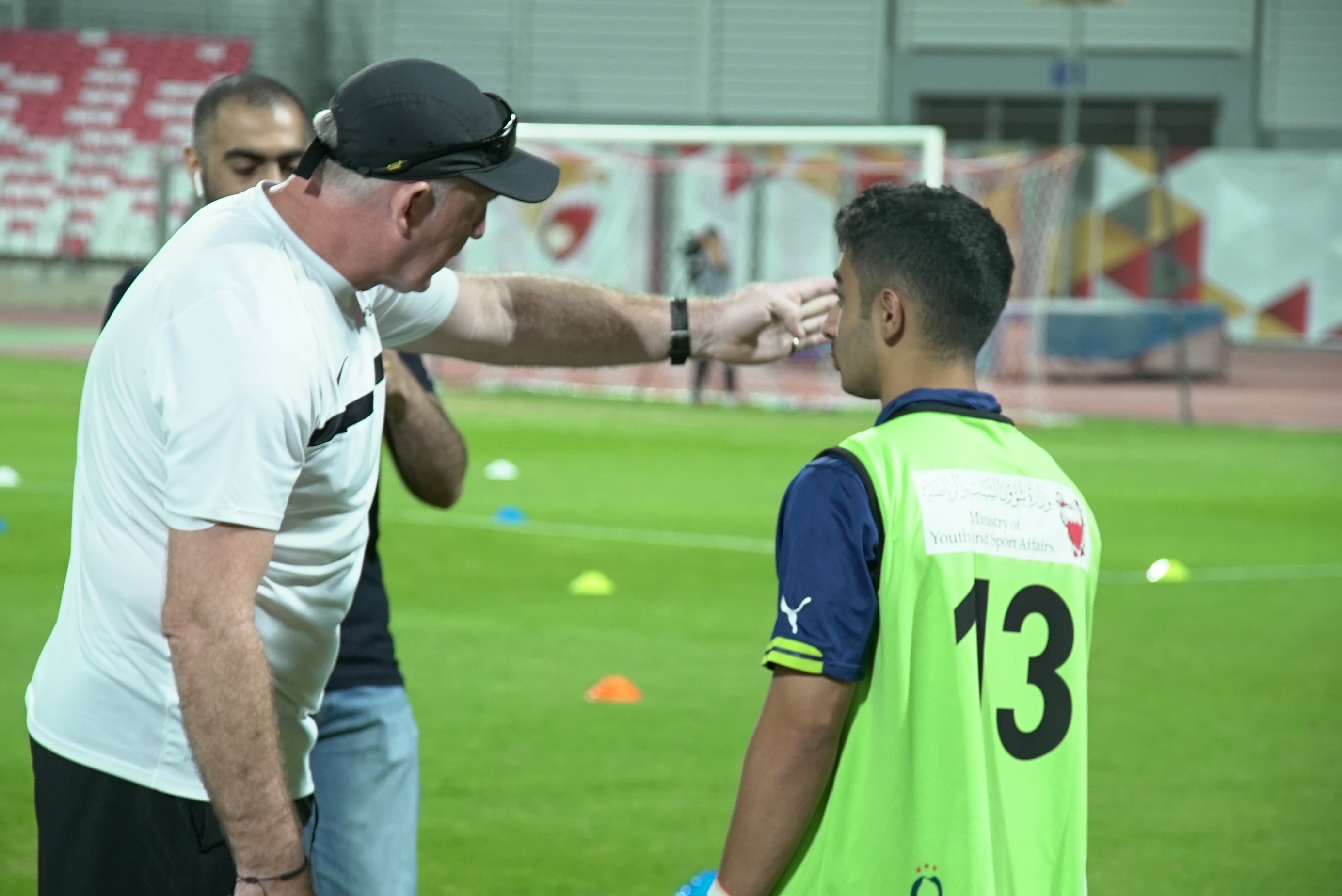 EduSports program provides young boys and girls between the ages of 15 and 21 with football scholarships to the United States of America. Winners Football Center has partnered up with First Point USA which is the world's leading authority in American sports scholarships since 2001. First Point USA sends 500 students to the United States every year and provides them with access to over 5000 universities across America. They also guarantee that students will receive a high quality education and be provided with high standards of accommodation and overall care.
Students that will secure the scholarship to the United States will have the opportunity to represent Bahrain and the GCC. After their studies abroad, athletes will have the opportunity to transfer the skills learned during this experience by playing for the National Football team in Bahrain and other teams in the region. This will significantly benefit the Bahraini sports industry as a whole in alignment with Shaikh Nasser's 2030 vision to enhance the national football performance in the coming years.