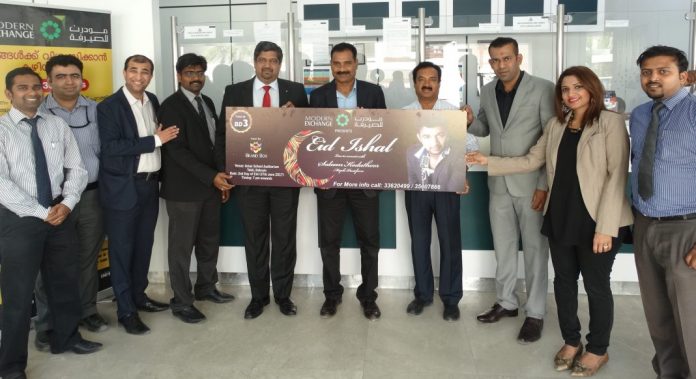 Brand Box in association with MODERN EXCHANGE Company is ready for their  upcoming event "Eid Ishal 2017 "on 27th June 2017 at The Asian School Auditorium with 2500 Indian crowd. This event is mainly targeted for South Indians who are residing in bahrain celebrating EID.
The star of the event would be  Saleem Kodathoor and his troupe. He is famous for his Mapilla Malabar songs. He has a huge fan following in Bahrain. The event will start at 7pm until 12 midnight. Tickets are priced at BD 3. Tickets are available at Noba supermarket and BrandBox office adliya.
The Ticket launch was held at the Modern Exchange branch in Umm Al Hasan with MODERN EXCHANGE and BrandBox team. We thank all the attendees who came to grace his occasion.