The UAE's most awaited wildlife project, Dubai Safari Park, has opened its doors to the media and invited guests in a soft launch.
Dubai Safari is one of Dubai's premier Eco-friendly projects to be a landmark entertainment destination in the region.Keeping its tradition of opening mega projects on special dates, Dubai chose to open the doors of its latest tourist destination on 12/12/17.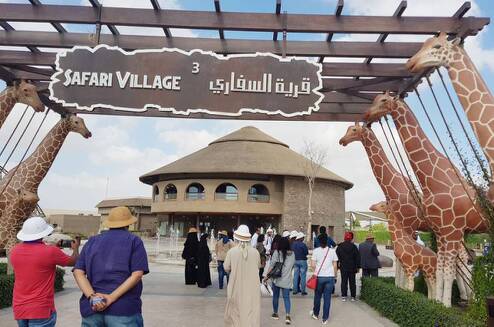 Dubai Safari holds many distinctions and some of the highlights are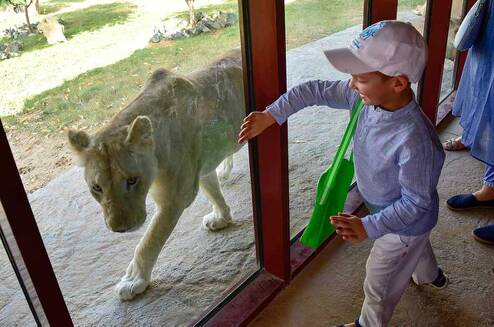 UAE's only drive-through hippo and tiger exhibit
World's first drive-through crocodile exhibit
UAE's largest walkthrough aviary
First zoo or safari park in the UAE to offer a zoo-keeping course.
The first phase of the Dh1 billion project sprawling over 119 hectares in Al Warqa-5 is now complete. It includes Asian, African, and Arabian villages and an open Safari Village that offers a guided safari drive. A Wadi Area and Kids Farm in addition to two theaters are also part of the project.Paw prints of big cats form the logo of the project that is home to the nation's first open Safari, where visitors will travel in environmentally-friendly electric vehicles to see animals roaming around in the wild.
The grand opening for the public will be in January, said Hussain Nasser Lootah, director general of Dubai Municipality. He said an announcement on the exact opening date for the public will be announced at the end of the month.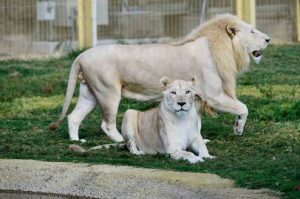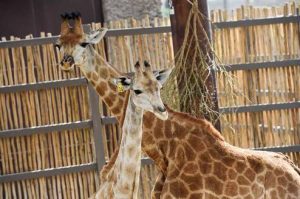 With more than 2,500 animals representing 250 exciting species, Dubai Safari is home to the most diverse array and the largest number of wildlife species in the UAE. It is a huge 22ha space, where animals are distributed based on the geographical land form in the Arabian region with 3 different environments, starting with desert land, followed by rocky mountains, moving onto meadows land.In this village, visitors can also experience an open theatre, which offers special birds and reptile's shows, besides feeding the giraffes and elephants, and watching hippos from under water.