The Entrepreneurs' Organization (EO) holds yet another learning event as part of their initiative towards the entrepreneurs' community in Bahrain. The EO hosted an award winning public speaker, Mr. Ryan Avery, to share his knowledge on achieving exceptional leadership skills.
The event took place on the 6th of February at the Wyndham Hotel in Bahrain Bay and served as the second EO learning event of 2018. With attendance of 30 EO members and guests, the event was held in collaboration with Batelco.
Batelco (Bahrain Telecommunications Company) the leading digital solutions provider in the Kingdom of Bahrain continues with its commitment to enhance customer experience. The Company's digitization and connectivity goals are in line with those of the Kingdom of Bahrain to transform how businesses operate as well as transform the lives of residents, enabling everyone to connect, work and live better through the delivery of technology based products and solutions.
In 2012, after competing against more than 30,000 people from 116 countries Ryan became the youngest World Champion of Public Speaking in history for Toastmasters International making him the youngest world champion of public speaking in history! He is also the #1 Best Selling Author of Speaker Leader Champion: Succeed at Work Through The Power of Public Speaking.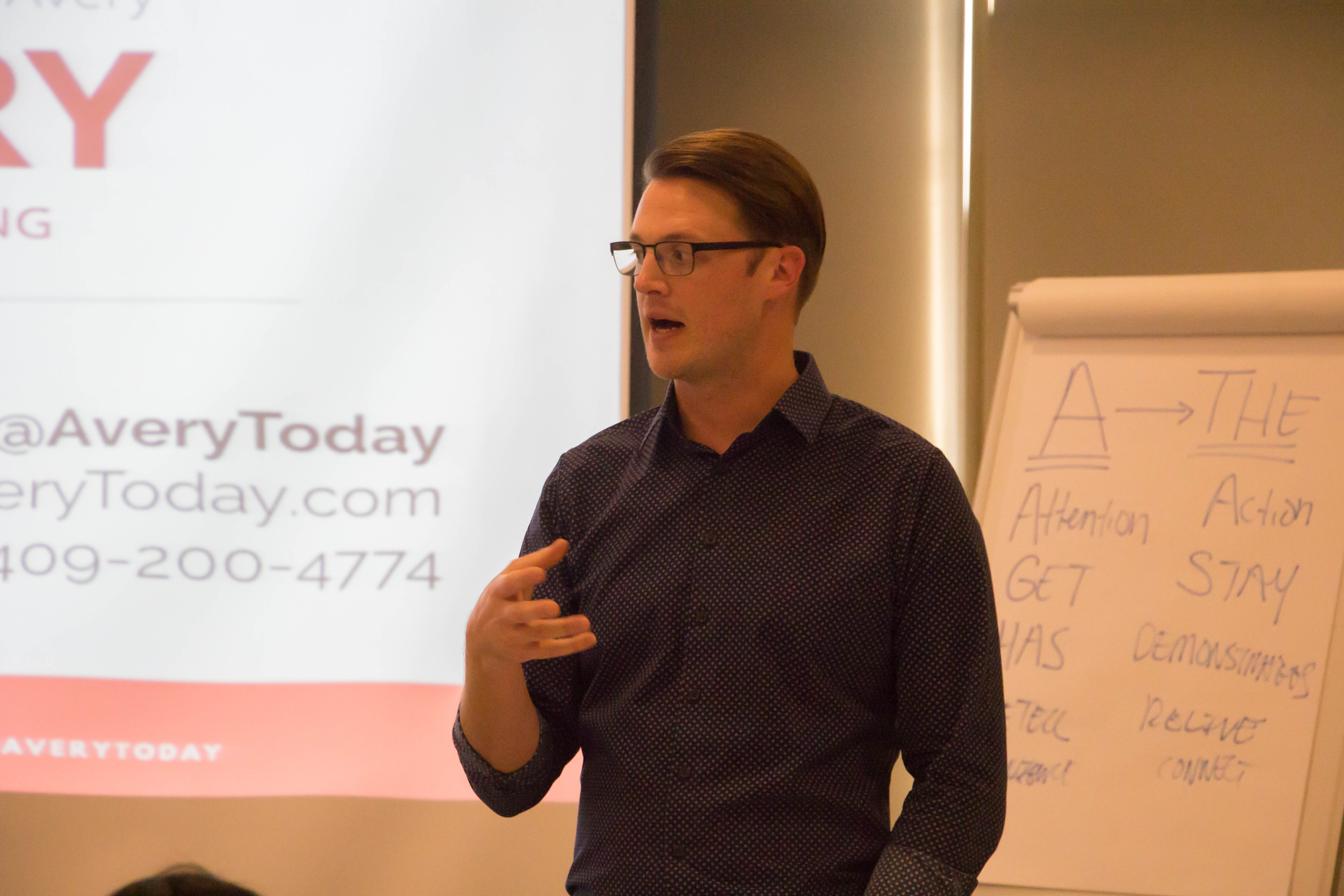 Mr. Ryan's seminar highlighted the topics of authentic leadership and what differentiates "A" leader from "THE" leader and the strategies we need to know in our industry. He mentioned that 'It is no longer acceptable for you to go from good to "great" when you want to persuade others to take action and stand apart from your competition'. Mr. Ryan discussed many strategies on how to leave value as a speaker and how to use your body language to be more confident.
Mr. Suhail AlGosaibi, President of The Entrepreneurs' Organization, mentioned that 'Mr. Ryan was very beneficial to our attendees as his experience makes him truly knowledgeable in the leadership field. Having him speak at our event served as a great opportunity to learn from such a skilled leader.'
The Entrepreneurs' Organization is an international organization, with various chapters worldwide, that acts as a catalyst to enable leading entrepreneurs to learn, grow and strive to develop measurable success. With 167 chapter locations in 52 countries, EO supports leading entrepreneurs in all corners of the world. It was founded to help leading business owners on their path to greater professional success and personal fulfillment. EO is a global community that enriches members' lives through dynamic peer-to-peer learning, once-in-a-lifetime experiences and connections to experts.
Hosting Mr. Ryan was very useful to the entrepreneurs and young leaders striving to improve and grow the economy. He delivered new strategies and insights in the world of leadership to all attendees.
The EO will continue to hold events and seminars throughout the year that assist the development of the skills of entrepreneurs, students, organizations and many other key entities in our economic market.