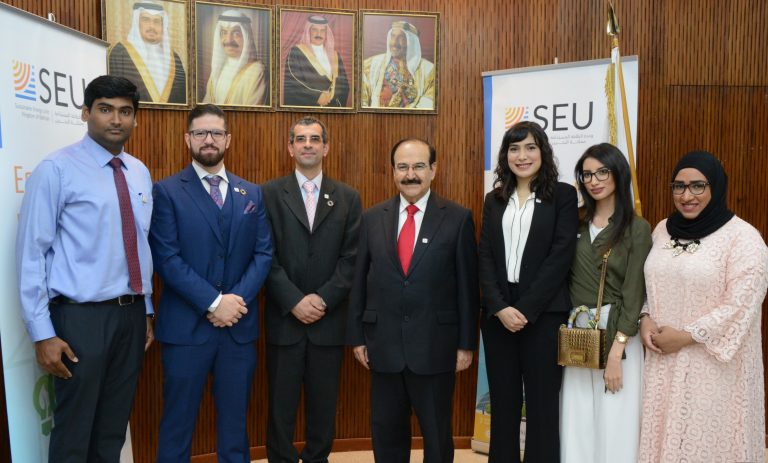 Electricity and Water Affairs Minister Dr. Abdulhussain Mirza yesterday received new employees who have recently joined the Sustainable Energy Unit.
This comes as work to install solar energy systems and to promote the use of clean energy gathers pace. A programme to prepare qualified personnel to carry out the tasks assigned to the unit is also now in place.
The minister wished the new members – Solar Research Assistant Shereen Mohamed Hussein and Solar Energy Engineer Paranthaman Munusamy, every success in their tasks.
He also applauded the efforts of the other members of the team who have spared no effort in developing the work and upgrading it to higher levels to achieve the objectives of the unit.
The new members were briefed by the minister and stressed on their efforts to develop technical mechanisms. They thanked the minister for receiving them and encouraging them in their work.