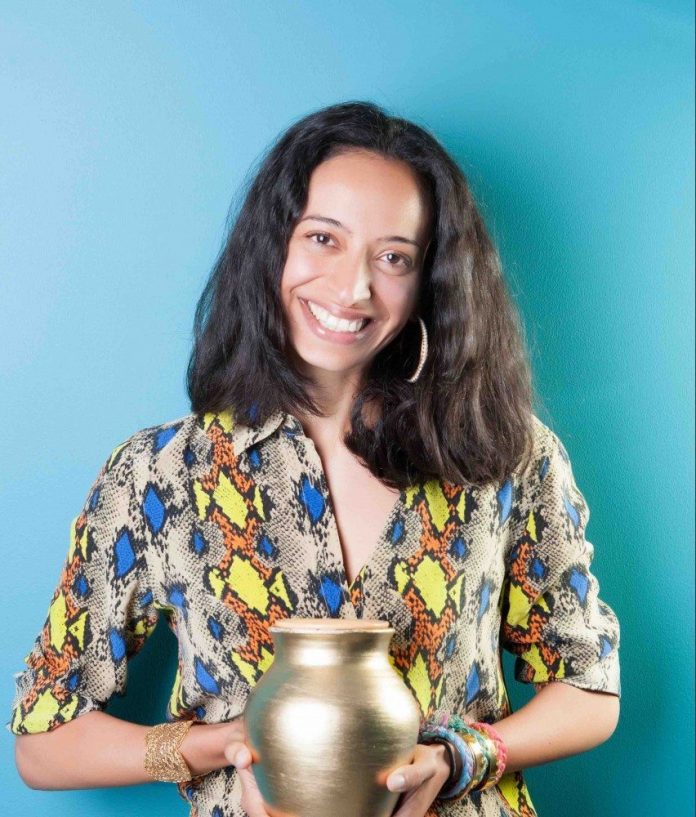 Reflecting a modern take on the region's age-old beauty rituals with its exotic body care products is Green Bar Inc. Formed out of the vision of Ms. Reem AlKhalifa, a lover of all things natural, Green Bar Inc. assures that the products stay true to their roots, giving the real essence of natural extravagance to its consumers. BTW team caught up with this ambitious entrepreneur at her manufacturing unit located at the Riyadat Mall, A'Ali, where she shared with us all about Green Bar Inc., its products and her travels to find the right materials to create the perfect blend.
How and when did you realise that you need to have a separate physical location?
When we began in 2006, I had a small lab that was set outside my house as a place to make products in small quantities. But during that time, I didn't have the confidence to leave the steady job I had as a teacher. Since my production was not in bulk, there were many occasions like exam time for students, when I found it difficult to meet the rising demand. So I had to start thinking about a certified manufacturing unit rather than running out of products whenever the orders came. Since I don't believe in rushing into things, I took time to move into a full time commitment for Green Bar Inc. and it was in 2012 that I took the leap of faith.
By that time I had a growing demand for Green Bar products even from places outside Bahrain, but I was unable to provide them because of several government policies that we had to meet with. So my priority was to find a place that would help me overcome all these issues and have all the paper work in place so that we could make an official beginning. That is the reason I chose to be here in Riyadat Mall, which, even though is small, is set to meet all the regulations laid down by the Government and is our manufacturing unit.These days we reach everywhere as retailers, but we are still on our way to be wholesale providers.
Green Bar Inc. is the first in Bahrain for going completely natural for body care products. Can you comment on this?
Green Bar inc. is all about natural body care, which I see as an extension to health care. Skin like other parts of the body is alive and is sensitive to touch and smell. I don't want to fool our senses with the products I manufacture. So I take special care in choosing the raw materials that go into making each of the Green Bar Inc. products. Our products stand basically for elemental and raw beauty which is branded. I am not interested in plastic cosmetics. What interests me is to transform the nature to products that are bottled up for the purpose of personal care.
How did you achieve the professional touch of making such natural products?
I have been doing this since 2006, so it's been long time learning and this is one thing I am really fascinated with. What I am using here are the blends probably our grandmothers made at home for which we are not able to find time now-a-days. And everytime you prepare them at home, it may not deliver the same consistency. So what I am trying to do in here is to set the standard and make edits till the right products are in place. I am also trying to incorporate a lot of native ingredients which unfortunately are no longer considered exotic. My efforts are to bring them back to the limelight they deserve.
How do you find the recipes and the ingredients that go into manufacturing these products?
All the recipes are time tested ones and have been edited to get the perfect end result. The ingredients include the native ones which are grown and harvested here with the help of individuals who still stay honest to nature. And then there a few like rose water that are flown in from places like Morocco and Turkey where the people know the difference between the ones that go into making a beauty product and edible items. For me that holds a lot of difference as it adds to the quality of the items that I manufacture.
It takes me nearly eight months to come with a new product as it takes time to find the right ingredients and the perfect formula. So these days I concentrate on the existing recipes making them faultless rather than coming up with a completely different product everytime. We also make sure that all our products are tested and approved at the regulatory labs.
Which are the most sold items from your collection?
It's mainly the face products and soap that I have maximum enquires for. It is good to see the customers happy with these gentle products that help them transform to their satisfaction.
And finally, having been into teaching, how does it feel to be an entrepreneur?
It feels good to be an entrepreneur, to be here to bring a change in the world. For example, if you see the malls around the world, they all look the same. But if you look around, everyone isn't the same. So being here to bring in the difference and reflect variety and possibility makes me feel proud as an entrepreneur, setting the standard and giving a stronger picture of our region to the rest of the world.
You can find Green Bar Inc on Instagram, Twitter and Pinterest.