Fans attending the first day of this weekend's Formula 1 Gulf Air Bahrain Grand Prix were the first to witness an icon of Bahrain in a whole new light, as the BIC Tower showed of it's incredible new permanent video and lighting installation.
This landmark of the Kingdom, which today is one of the most recognisable structures in Bahrain, now rises from the Sakhir desert boasting a brilliant lighting and video façade wrapped around the eight-storey building.

In addition to providing an incredible show for fans at the circuit, the new lighting enhances the BIC Tower as the key visual element of the international television broadcast of the race.

Its dynamic and colour-rich features enhance the tower, set alongside the bright lighting that illuminate the track during night races.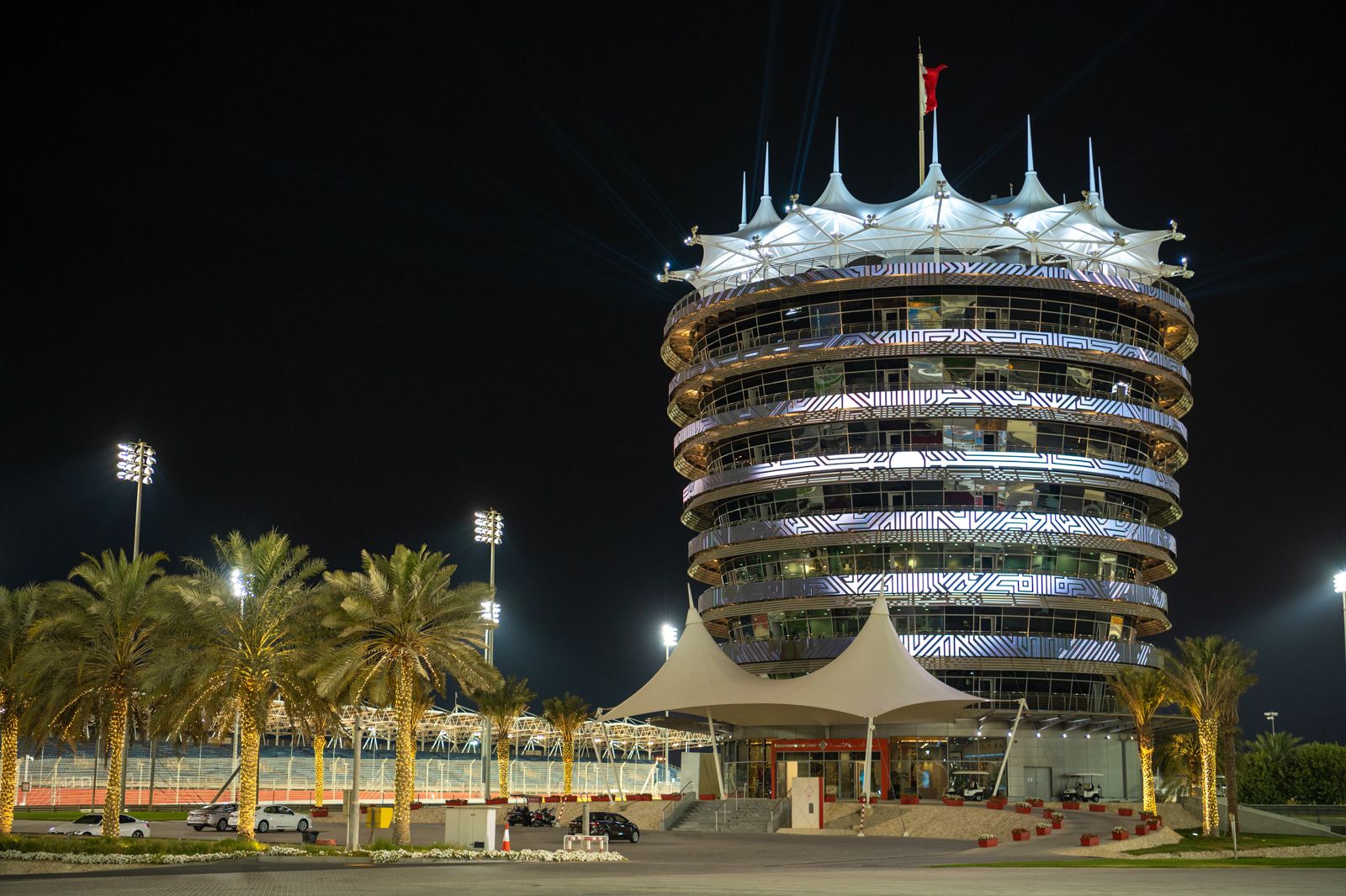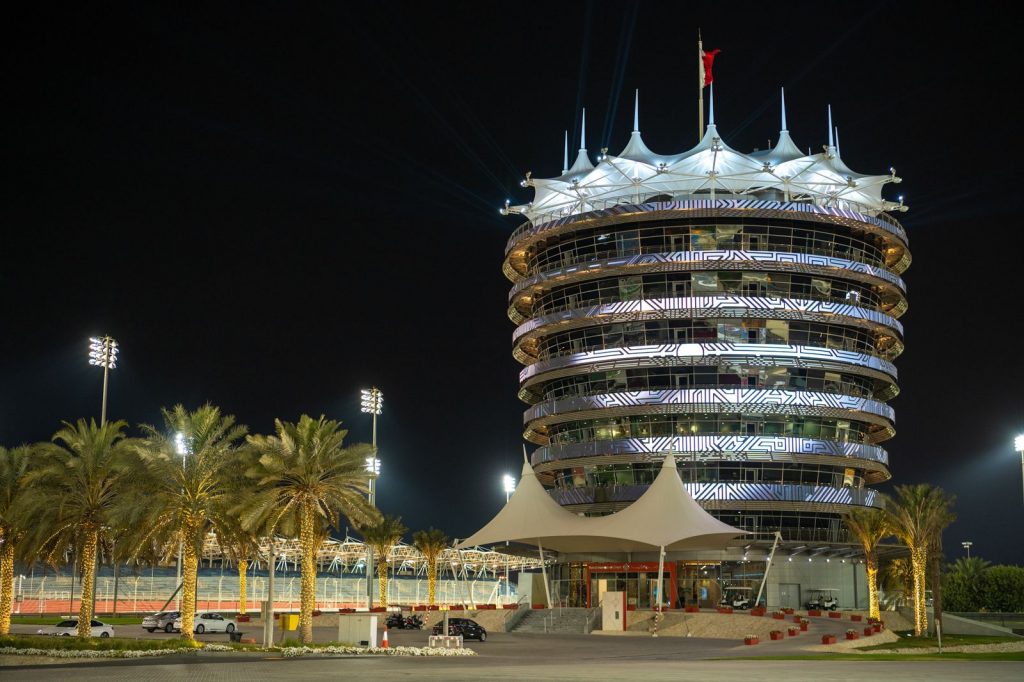 The design explores the geometry of the spectacular building and articulates its elegant circular form, but also gives the tower a dynamic that reflects the speed and power of the motorsport that surrounds it.

The concept was designed by international lighting designers Woodroffe Bassett Design and comprises bands of high-resolution LED panels fitted to the front of the handrails and sun louvres on the top 7 levels of the tower. A complimentary lighting system is fitted to the sail canopy that tops the tower and the sun shade on the ground floor, which match the colour and tempo to the video on the screens.

The content that plays on the tower façade is a mixture of Bahraini cultural elements, abstract patterns, and effects and information which reacts to events over the race weekend.

Sheikh Salman Bin Isa Al Khalifa, Chief Executive of Bahrain International Circuit, said:

"We are delighted that the BIC Tower, an icon of the country, now has the ability to light up the circuit in such an impressive fashion. Not only does it enhance the fan experience here at the circuit, but also delivers a dramatic and impressive show for international broadcast and the millions watching around the world."



Patrick Woodroffe, designer, added: "The BIC Tower has had a second wind! Not only does the installation give us a fresh understanding of the elegance and circularity of Herman Tilke's design but it also brings a completely new dynamic to the building and subsequently an energy and a purpose that is felt across the whole circuit."