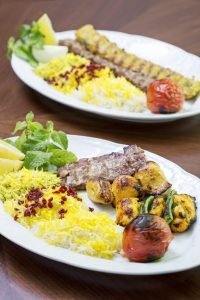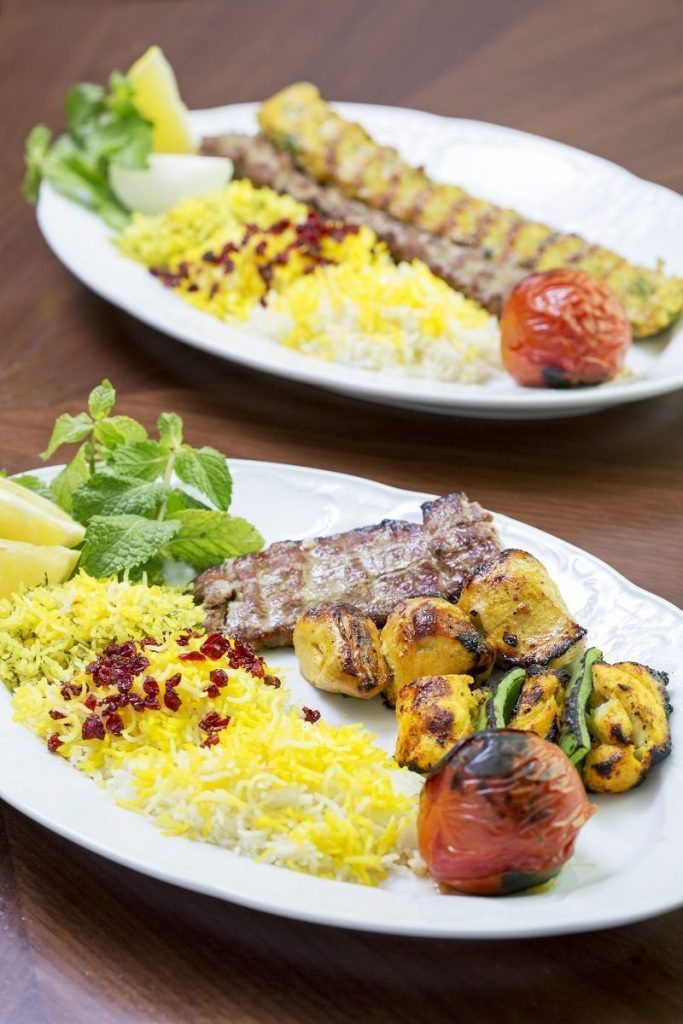 Food is just not meant to sate one's hunger but to stimulate and create magic through the sensory perceptions of sight, smell, taste and interestingly cultural associations too. This is reinstated when one steps into the Golestan restaurant of the Sheraton Hotel. A dreamy and reposeful restaurant set in dreamy shades of the marine blues, one gets transported to the days of  the trade Caravans crossed the region with the silks of China, saffrons of India, the frankincense of Araby and the gold of Rome Experience unique and delicately flavored cuisines brought back from the Persian Empire in the delectable and tranquil ambience of the restaurant.
At Golestan restaurant you will be offered authentic Persian cuisines. Persian cooking has been refined over centuries producing a remarkable variety of fine dishes which are nutrionally balanced and visually attractive, the food has a subtle piquancy and aroma which is unmatched in the world.
The greatest of Persian arts, hospitality coupled with delicious dining makes Golestan a memorable experience.
An authentic Iranian restaurant offering mouth-watering, delicately favored specialties and fresh oven-baked breads. Golestan combines a fusion of classic Iranian Style with contemporary elements in a majestic setting.
So don't forget to make a trip to Sheraton Hotel's Golestan restaurant to try out their new Iranian men! The Hotel has launched the new menu at Golestan Iranian Restaurant recently. The restaurant's signature salads, Persian-style prawns or Del Gigar (Lamb liver sautéed with onion, garlic and tomato paste), and the kotlet-Persian milk patties are to simply die for! Other dishes that you simply cant msiss from over Golestan are: Kebab Kafkazi which is a fillet of lamb rolled around mushrooms marinated with saffron, and Kebab Kav, which are beef medallions seasoned with traditional Persian way, grilled over charcoal served with mushroom sauce 8.5