An awareness campaign was conducted at the locations of food trucks in Juffair as well as AlSaya in Busaiteen.
The Ministry of Industry, Commerce and Tourism coordinated the drive with the Capital and Muharraq Police Directorates and the General Directorate of Civil Defence.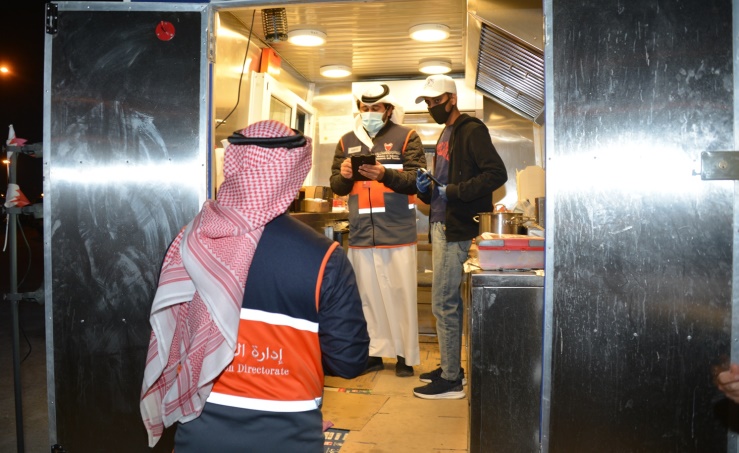 The General Directorate of Traffic, the Ministry of Health, Muharraq and Capital Municipalities, as well as the Labour Market Regulatory Authority also took part in the campaign.
Assistant Undersecretary for Control and Resources Abdulaziz Al Ashraf stressed the importance of conducting such campaigns to ensure safe practices, adding that the number of food trucks is increasing steadily.
"The campaign was carried out yesterday evening (February 26) in coordination with eight different Governmental entities", he said, adding that the overall number of food trucks has exceeded 130.
Inspectors have checked 61 food trucks – 19 in Juffair and 41 in Al-Saya- to ensure that they are compliant with the required health and safety standards. The remaining trucks will be inspected during the upcoming campaigns.
Owners of eight food trucks were found in breach of the regulations, employing expatriates instead of Bahrainis, while three others turned out to be unlicensed.