Officials from VIVA Bahrain and Shaikha Hessa Girls' School (SHGS) have joined the official grand opening of the school's newly renovated football pitch, fully sponsored by VIVA Bahrain's CSR arm, VIVA Jusoor. The event was attended by Shaikh Khalid bin Mohammed Al Khalifa – Board Member, Mr. Yusuf Salahuddin – Board Member, Mr. Jamal Al Sayed –PR Manager at VIVA and Mrs. Samia Al Kooheji – President of SHGS, in addition to other representatives from VIVA Bahrain and SHGS.
The renovation project was funded by a BD 15,000 VIVA grant and features all-new facilities that will serve SHGS's female football team and qualify the school to host inter-school competitions and national girls football tournaments.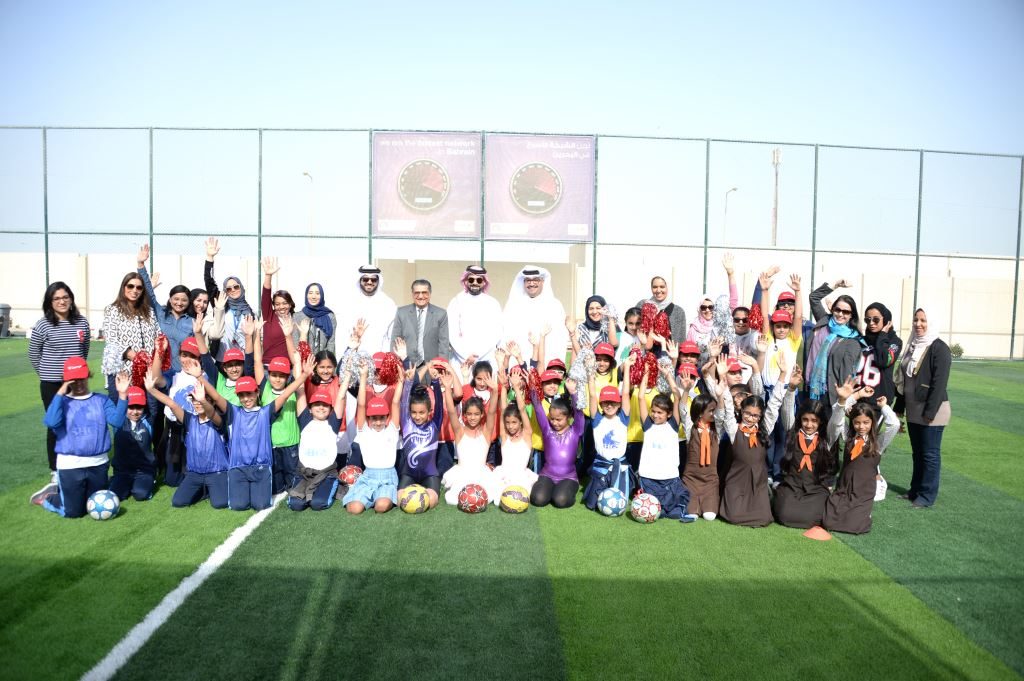 This falls under VIVA's ongoing effort to provide the youth of Bahrain access to state-of-the-art sports facilities and talent development opportunities and promote Bahrain as an active sports hub.