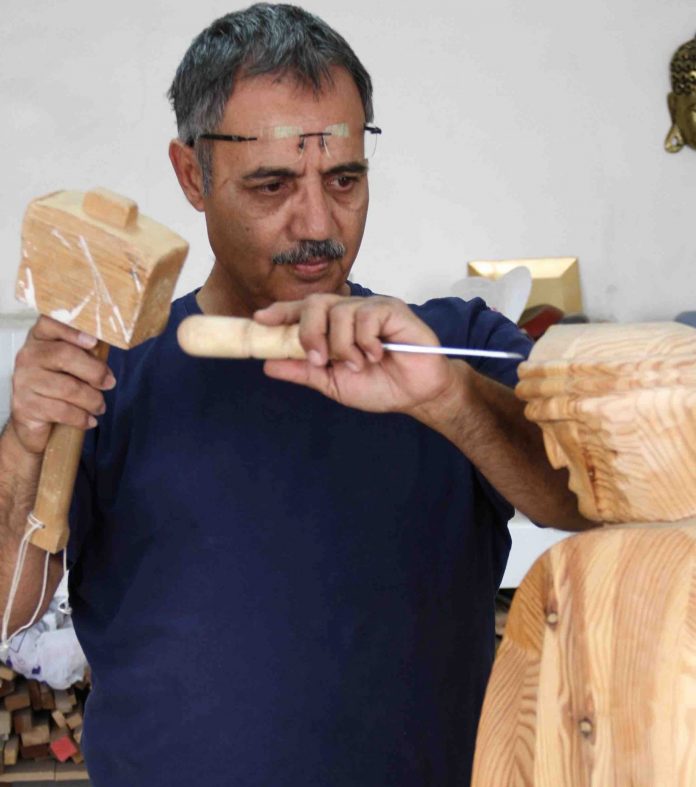 The tall wooden sculptures that welcome you to Al Reem Art at the Crafts Center located in Manama stand testament to the gifted hands of their creator – Mr. Abdul Wahab Taqi. The talented sculptor, music composer and classical guitarist sat down with us, sharing his recipe for that perfect potion of art and life.
"Music and sculpting are both my babies. I could never choose a favorite," Abdul Wahab begins with a smile. "Classical guitar requires lot of hard work to learn the right techniques, to play the notes right and the same goes for sculpting. Both require the same approach of love and true passion to learn them and put them to use in the right way. To take a raw piece of wood, marble or steel and convert it to a sophisticated piece of art is similar to creating harmony in music," he says. He continues about the oneness he finds in both forms of art, "When I play music, I am sculpting and when I sculpt, I am playing music!"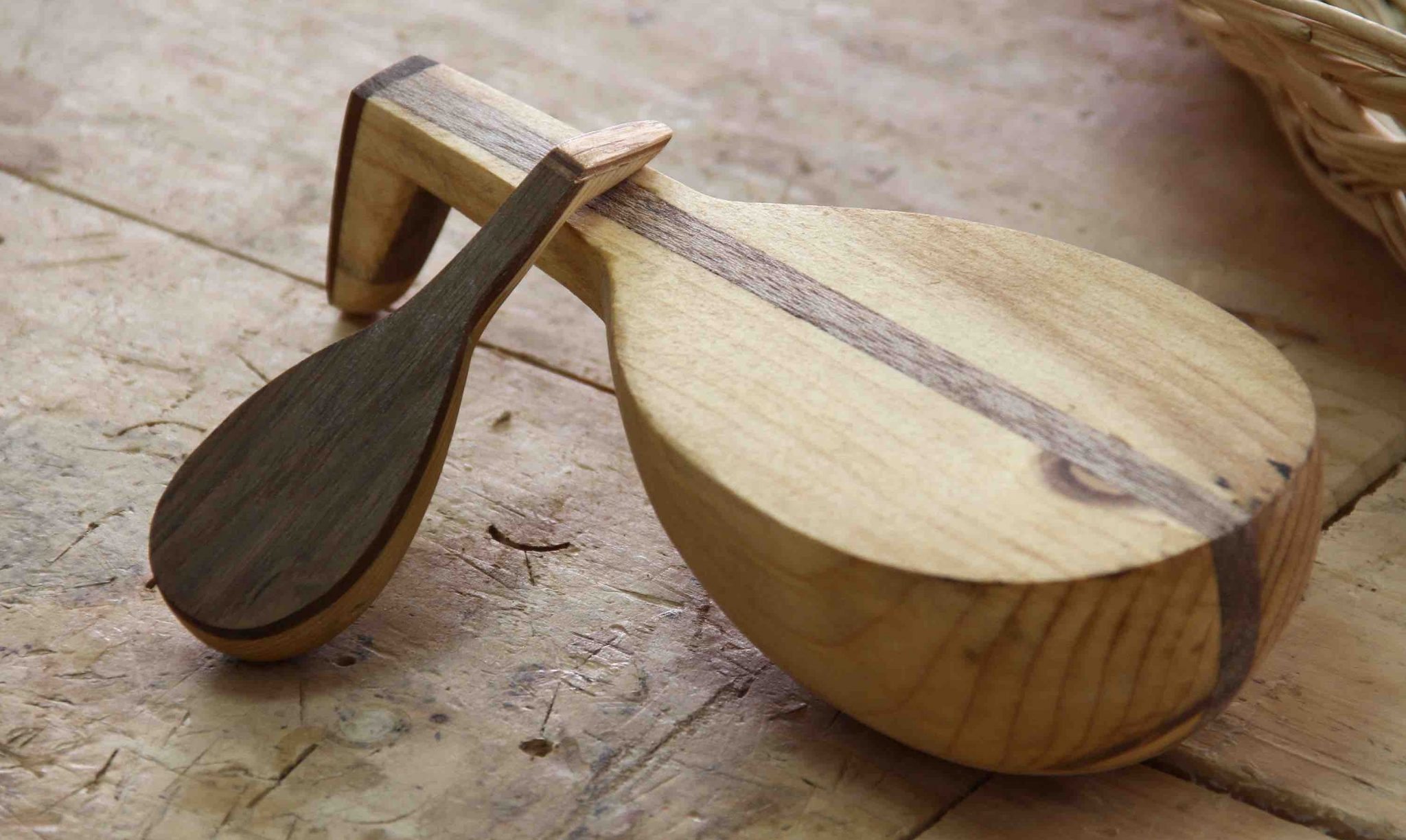 Abdul Wahab has been greatly influenced by music since his childhood. He played around with music until the day he made the decision to get serious about it. He started professional training under the late Mr. Janahi and went on to continue his studies abroad. But while focusing on music, he neglected his other love – sculpting. To make up for it, Abdul Wahab has been spending more of his time making sculptures since the last seven years.
"Even though I play many other instruments and have a collection of different guitars, including the electric ones, I find the classical guitars the most enigmatic. The music that the nylon strings produce is divine to the ears," he says. Explaining the reason for his bias towards classical guitars, he says, "Playing them requires a high standard of technical agility of the fingers moving down the fret board. It requires professional training. If you can play a classical guitar well, you will be able to play any other type of guitar easily. But the other way round is not possible."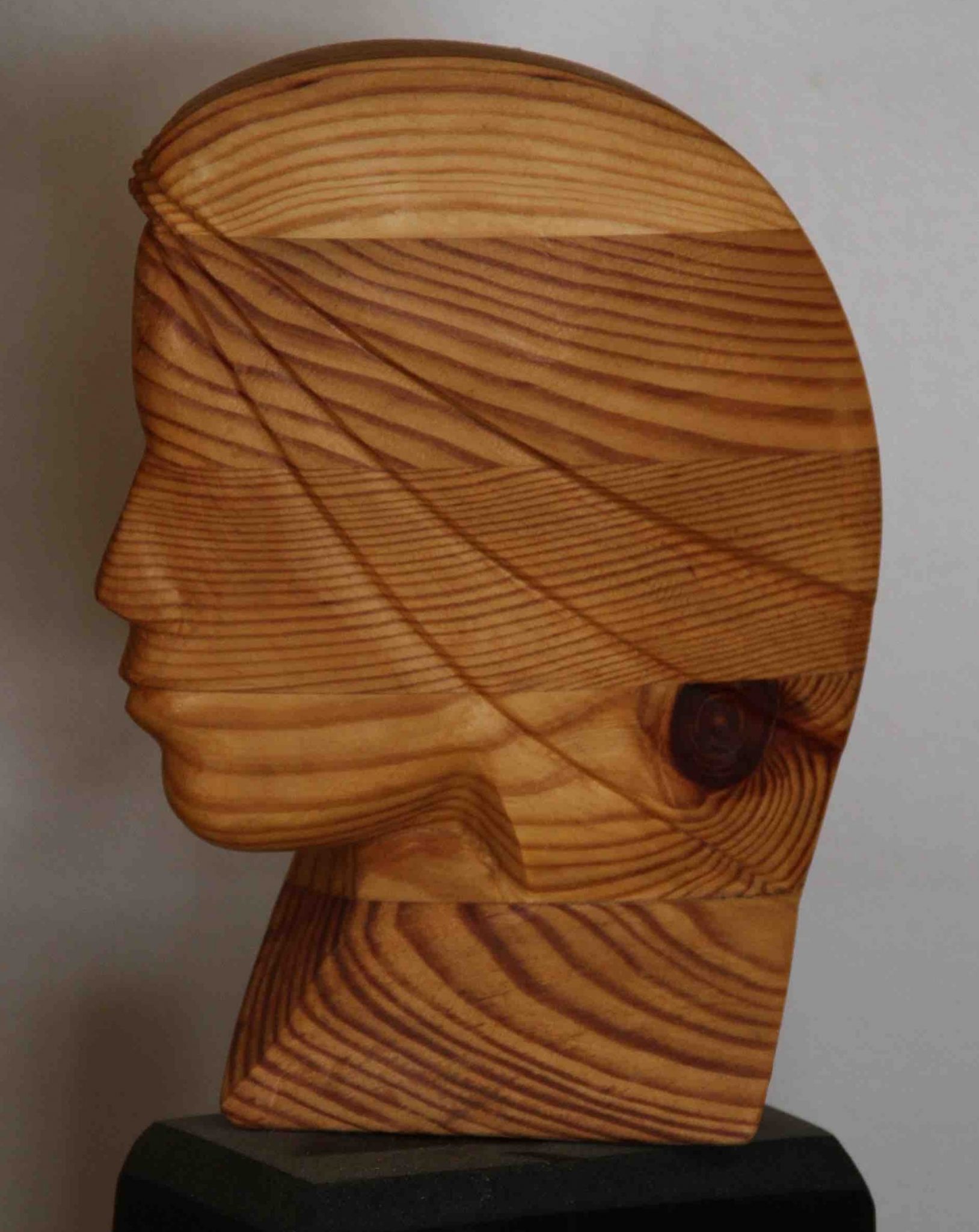 Abdul Wahab, who is currently an instructor of classical guitar at the Life in Music academy, loves to teach music. Every class is a learning platform not just for his students but for him as well. Showing us one of his sculptures that awaits its last touches, he says, "I got my inspiration for this piece of art from one of my music classes." The almost life-sized carving is of a little girl holding a guitar and a canoe. He continues, "One day, this little girl came to my class holding her guitar, her face beaming with pleasure, as if she was sailing in the ocean of music. And I couldn't stop myself from bringing that to life on this piece of wood."
It is a wonder to learn that Abdul Wahab has never taken any professional classes on sculpting and has learnt the work by reading and watching others work.
"Someone with real passion towards something just needs to keep their eyes and ears open. You never know when you will get to learn your next lesson!"
Abdul Wahab got his first break having his work of art displayed at the National Museum of Bahrain during the tenure of a symposium he had attended there. "Recently a group of artists got together and created different pieces of art by recycling materials that we gathered from an old warehouse in Bahrain. I was indeed fortunate to have my work chosen from among other works by the honorable Minister of Culture, Sheikha Mai herself, to be displayed at the Bu Maher Fort."
A stickler for recycling, Abdul Wahab shows budding craftsmen how a carpenter's waste can be used to create new items. "All that I experiment with and learn in my studio here, I pass down to the next generation. I have school students coming to my studio, where I teach them how they can recycle wood to create new pieces like the one we have here," he says, showing us the palm-sized miniature of a musical instrument; the oud.
"A lot of hard work goes behind converting a log into art that is well appreciated. Unlike a marble or metal piece that can be perfected with a single finishing touch, wood takes process after process to become the epitome of perfection," notes Abdul Wahab, adding, "People always think it's the other way round."
Not having any professional training in sculpting, we ask him the secret behind creating such marvelous carved sculptures, to which he answers with a smile of satisfaction, "I just follow the instructions that the wood I am using gives me.
"I know it is difficult to believe that a piece of wood can talk. But indeed, when you start working with wood, and your instrument follows the grain on it, the piece comes to life, resulting in something better than what you had imagined initially. And I am sure every sculptor would agree with me."
No wonder then, that Abdul Wahab does not use any markers on the material before sculpting it. He says he doesn't believe in drawing a design over the raw materials before carving, as he simply derives inspiration from the material itself and just follows his heart.
A person who believes that we must all learn to live in harmony, beyond all differences, he himself teaches the art of enriching life with meaningful flavours. Following his passions and passing it on to the next generation, Abdul Wahab Taqi shows us more ways than one to add value to this life we have as humans. And that is when we say 'Worth living…!'