New wide-format smartphone printer to complement the instax product lineup
Fujifilm Middle East announces the launch of the "instax Link WIDE" smartphone printer (Link WIDE). The new printer can print images, taken with a smartphone, on a wide-format film, twice the size of the regular card-size instax print.
The instax mini Link has taken the world by storm because of its capability to easily produce high-quality, mini-format (86mm x 54mm) prints of images stored in a smartphone through its dedicated app via Bluetooth. In response to users' requests for the capability to produce bigger prints, Fujifilm has newly added the Link WIDE smartphone printer to the lineup, allowing the images to be printed onto the wide-format (86mm x 108mm) prints. A new dedicated app for the Link WIDE will be launched along with the printer with a greater range of functions, maximizing the fun of producing larger prints.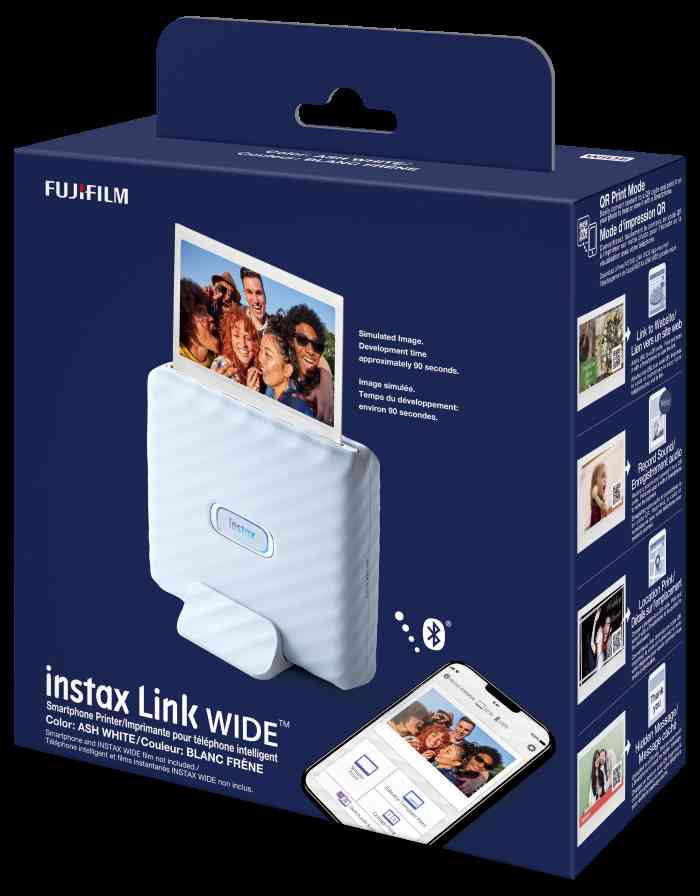 About the instax series
The "instax" series of instant cameras, launched in 1998 and affectionately called "Cheki" in Japan, is embraced by people, especially those in the younger generation, in over 100 countries worldwide, including Europe, the United States, China and Southeast Asia. They have gained popularity globally as a new communication tool or a tool of self-expression, capable of printing and sharing a precious moment in life on the spot for conveying sentiments.
About the new product, Link WIDE
The all-new Link WIDE allows users to take advantage of the series' largest print size for printing smartphone images, be it a group shot or a landscape photograph. While supporting the wide format, the printer is compact and lightweight for easy use at home or when out and about. It comes in the stylish "Ash White" and the luxurious "Mocha Gray."
The app is specifically designed for the Link WIDE and offers a variety of functions that take advantage of the larger print size.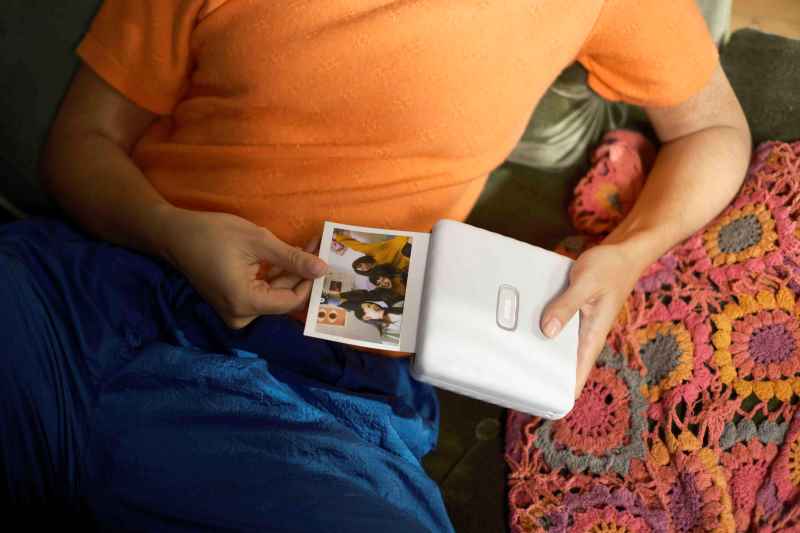 ・ The instax-Natural mode adds instax's signature soft touch to prints, while the new instax-Rich mode produces rich colors. Users can choose the tone according to the types of subject matter.
・ The QR Print mode generates a QR code for a voice message, text message, location data, favorite website URL and other information, and incorporates it into a print. Having a QR code representing various types of information printed with a photograph adds another dimension to instax as a communication tool that records related data and conveys sentiments.
・ The Editable Template function offers a total of 29 design templates, perfect for events such as birthdays and weddings. The colors and fonts in the templates can be freely edited to create a greeting card with ease.
Fujifilm will continue to broaden the world of the instax instant photo system for on-the-spot photo printing.