Funscape World establishes the largest mall entertainment facilities at the soon to open Mall of Dilmunia development on Dilmunia Island
Mall of Dilmunia welcomes Funscape World to develop the largest mall entertainment facility in the Kingdom of Bahrain. Funscape World, a newly established Bahraini entertainment company, had been awarded the responsibility to manage entertainment centre at Mall of Dilmunia. It World will consist of four different zones – Funscape Play, Funscape Adventure, Funscape Sport and Funscape Ice.
Funscape Ice extends across 1,085 m2 with a beautiful ice-skating rink that will run through all seasons of the year. There is much excitement at the prospect of skating lessons and shows being hosted at the rink. Mall of Dilmunia is also keen on exploring the possibilities of hosting tournaments at the location and interesting events and activations to surprise the audience and encourage them to take to the activity of ice-skating. Funscape Play is a considerably large facility covering 2,210 m2 and brings the family together to rejoice and bond in delight over fun attractions, Drop Tower, indoor rollercoaster, video arcades, bumper cars, carnival games, token redemption games and even soft play for toddlers! The mall has been determined to create a community engagement space for all age groups and to encourage families to spend quality time together within a safe space that meets international quality and safety standards.
Funscape Adventure, which occupies 517 m2 of the mall entertainment facility, brings out the inner explorer and the thrill of adrenaline pumping activities to life. This zone includes – wall-climbing facilities of different skill levels reaching up to 12mtrs in height, rope courses (for both kids and adults), kids zipline facility and adults' zipline (20mtrs in height). Funscape Sport is an expansive space covering 1,848 m2 that is set to be a key entertainment zone with many excited for the two 5-a-side football spaces with FIFA approved turf for rental purposes. This zone is set to include indoor sporting facilities, changing rooms; private locker services, robo-goalkeeper challenges and NBA styled Basketball experiences.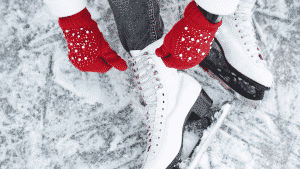 Development and Fit-Outs of the zones has crossed 40% completion with the décor and cladding being focused on. Cyprus Cybarco Tabet JV W.L.L. & Le-Meriam Interiors Co. have been involved in the construction and development of the zones. Hesham AlHaddad, Operations Manager – Funscape World shared; "It is an honor to set out on this journey with Mall of Dilmunia, with a vision to revolutionize the concept of in-mall entertainment in the Kingdom of Bahrain and elevate our presence in this sector regionally and internationally. We look forward to the launch of the mall and are excited by the progress we make in the development and fit-outs of the zones with each passing day."
Funscape World will employ majority locals and ensure that international management and supervisory standards are met to cater to all requirements for this entertainment facility. The rides and facilities are being shipped in from Italy, USA, Spain and Bulgaria to bring in state-of-the-art and secure infrastructure. A highly experienced technical team with years of experience will be overseeing all facilities at Funscape World to ensure that the necessary safety standards and practices will be adhered to. Additionally, each supplier ordered from has extended special safety training to the Funscape World team.