Wellmed Center, is one of the rare multi-speciality centres in the Kingdom that aims to support the wellness and enrich the fitness in medical situations that need specialised attention. Catering to the patients' needs from Paediatric to Geriatric, Wellmed Center offers specialised treatments in Orthopaedics, Physiotherapy, Hydrotherapy and Sports medicine.
Wellmed Center aims to relieve persons suffering from acute and chronic injuries through detailed assessment, diagnosis and treatment. The treatment begins with an initial assessment by the Consultant Orthopaedic surgeon, followed up by a physiotherapy evaluation, and assessment such as X-rays.
The treatment for injuries affecting the muscular-skeletal such as injuries to the bones, joints and soft tissues of both the upper and lower limbs as well as more central spinal problems, attained through rehabilitation to return to active lifestyle
Wellmed Center believes that prevention is always better than cure. The medical experts identify any possible underlying cause to minimise the chance of recurrence as well as offer preventive care.
The featured specialist services of Wellmed includes:
Orthopaedic
Orthopaedics is the medical specialty that cures the injuries and diseases of the body's musculoskeletal system. The complex musculoskeletal system includes bones, joints, ligaments, tendons, muscles, and nerves. Proper care is needed for patients of all ages since, musculoskeletal system allows you to move, work, and be active.
Wellmed Orthopaedic Centre offers specialized Orthopaedic Care for persisting arthritis, rheumatoid arthritis, traumatic arthritis, arthritis, degenerative Arthritis, tendon inflammation, low back pain, general aches and pains, Vitamin D deficiency,  non-surgical metabolic bone disease, and metabolic bone diseases such as osteoporosis or diseases resulting in reduction in bone mass.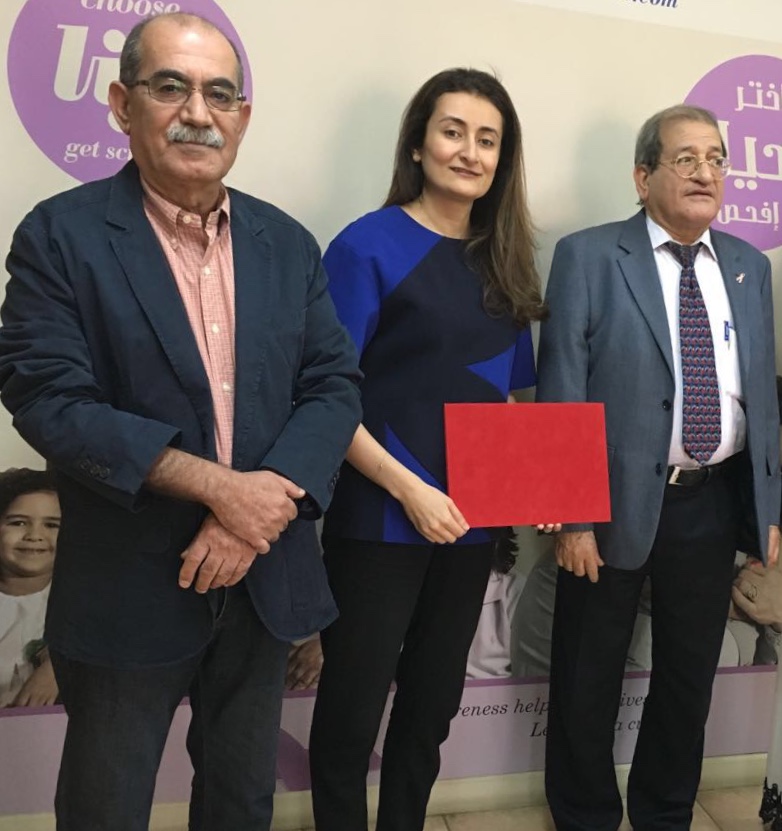 Physiotherapy
Wellmed Center specialises to recover and manage from injuries, conditions and disorders of the bones, joints, ligaments, tendons, muscles and nerves. The physiotherapy experts help with an initial one-to-one assessment to understand the nature of the challenge that the patient faces. Then a combination of hands-on physiotherapy treatment combined with exercise rehabilitation is prescribed to set and focus on achieving realistic goals.
Wellmed Orthopaedic Centre offers specialized Physiotherapy Care for back and neck pain, muscle and tendon injuries, joint and ligament sprains and strains, rehabilitation following fractures and orthopaedic surgery, rheumatology conditions such as osteo-arthritis,
nerve pain such as Sciatica, and fascial nerve palsy.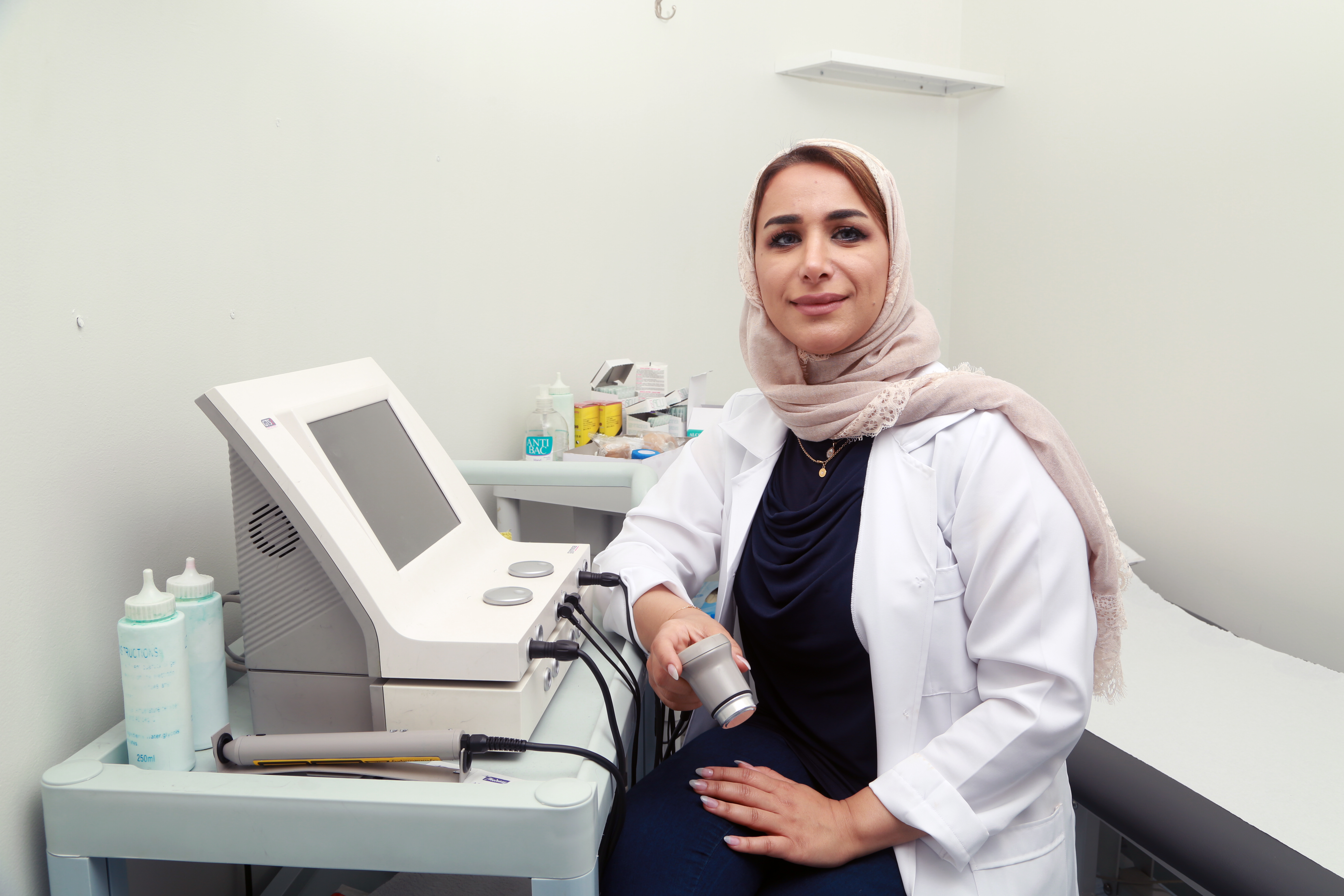 Under the guidance of Dr. Wafa Shabeeb, the Head of Physiotherapy Division, patients can avail the physical therapy and rehabilitation, cardiopulmonary rehabilitation, pulmonary rehab therapy, physical therapy for orthopaedic problems, Physical Therapy for Neurological Problems, Spinal Rehabilitation, and paediatric revivals from Wellmed Center.
The Physiotherapy division offers creative physical, social and recreational activities to promote a high level of independence. The Spinal Fitness Class is for anyone who has had pain and ailments and want to get back to feeling fit and strong.
In their commitment to serve the Kingdom, Wellmed Center signed an MOU with the Bahrain Cancer Society to give them physiotherapy support and services for some of their patients. Dr. Abdulrahman Fakhro, President of the Bahrain Cancer Society, Mr. Ahmed Alnuwakda and Ms. Zain Alshaker, Managing Director of Wellmed initiated this collaboration. During the signing ceremony, Ms. Zain Alshaker emphasized that this is the latest in Wellmed's efforts to provide for the welfare of Bahrain's citizens and residents.
Hydrotherapy
Wellmed Center offers dedicated Hydrotherapy services providing a comprehensive range of evaluative, preventative, and rehabilitative services to those with impairments in physical functioning. Wellmed Centre is dedicated to healing, managing pain and returning patients to normal lifestyles.
Hydrotherapy is the use of water in the treatment of disease and forms an integral part in many traditional medicine systems. The healing properties of hydrotherapy are based on its mechanical and/or thermal effects. It makes use of the body's reaction to hot and cold stimuli, to the protracted application of heat, to the pressure exerted by the water, and to the sensation of the water itself.
Hydrotherapy is used to treat many illnesses and conditions including acne, arthritis, colds, depression, headaches, stomach problems, joint, muscle, and nerve problems, sleep disorders, and stress.
Hydrotherapy is beneficial for relaxation by loosening tense, tight muscles. It increases the metabolic rate and digestion activity to maintain a person's state of health. Hydrotherapy is also excellent for reducing or relieving sudden or long-lasting pain. It dramatically eliminates waste and waste, thus detoxify the body. Hydrotherapy hydrates the cells, improves skin and muscle tone by improving the function of the internal organs and stimulating their blood supply. It ensures the boosting of the immune system to function more efficiently.
Sports Medicine
The Kingdom of Bahrain is well-known for the enthusiastic passion for sports. This is the country where a variety of sports-football, basketball, handball, horse racing, mixed martial arts and rugby-are popular and widespread. However, when it comes to the inevitable attention in the medical and fitness arenas of sports, there are not many medical professionals that the sports personalities can completely rely on!
Sports medicine is a branch of medicine that deals with physical fitness, treatment and prevention of injuries related to sports and exercise. Sport and Exercise Medicine has emerged as a distinct entity in health care. Wellmed Center Specialises in the treatment of athletes and other physically active individuals.  Wellmed Centre offers a wide range of treatment modalities for optimal performance.
The medical experts work with you to discover and treat the root of your problem and not simply alleviate symptoms.
Sport and Exercise Medicine has emerged as a distinct entity in Wellmed's health care facility and treat injuries such as ligament and joint sprains and strains, muscle strains and tears, stress fractures, pre-operative and post-operative rehabilitation, biomechanical running injuries such as plantar fasciitis, Achilles tendinopathy, and  spinal injuries.
Massage
Massage is the manipulation of the upper or 'superficial' layers of muscle and tissue to enhance the function, and to promote relaxation and well-being. Wellmed Centre Massages are used for stress relief, muscle injury, lymphatic drainage, sports performance enhancement, relaxation, and prevent soft tissue injury
General Surgery Services
Wellmed Centre offers professional care in General Surgery Services. General Surgery is a surgical speciality that focuses on abdominal contents including esophagus, stomach, small bowel, colon, liver, pancreas, gall bladder and bile ducts and often the thyroid gland (depending on local reference patterns). They also deal with diseases involving the skin, breast, soft tissue, trauma, peripheral vascular surgery and hernias.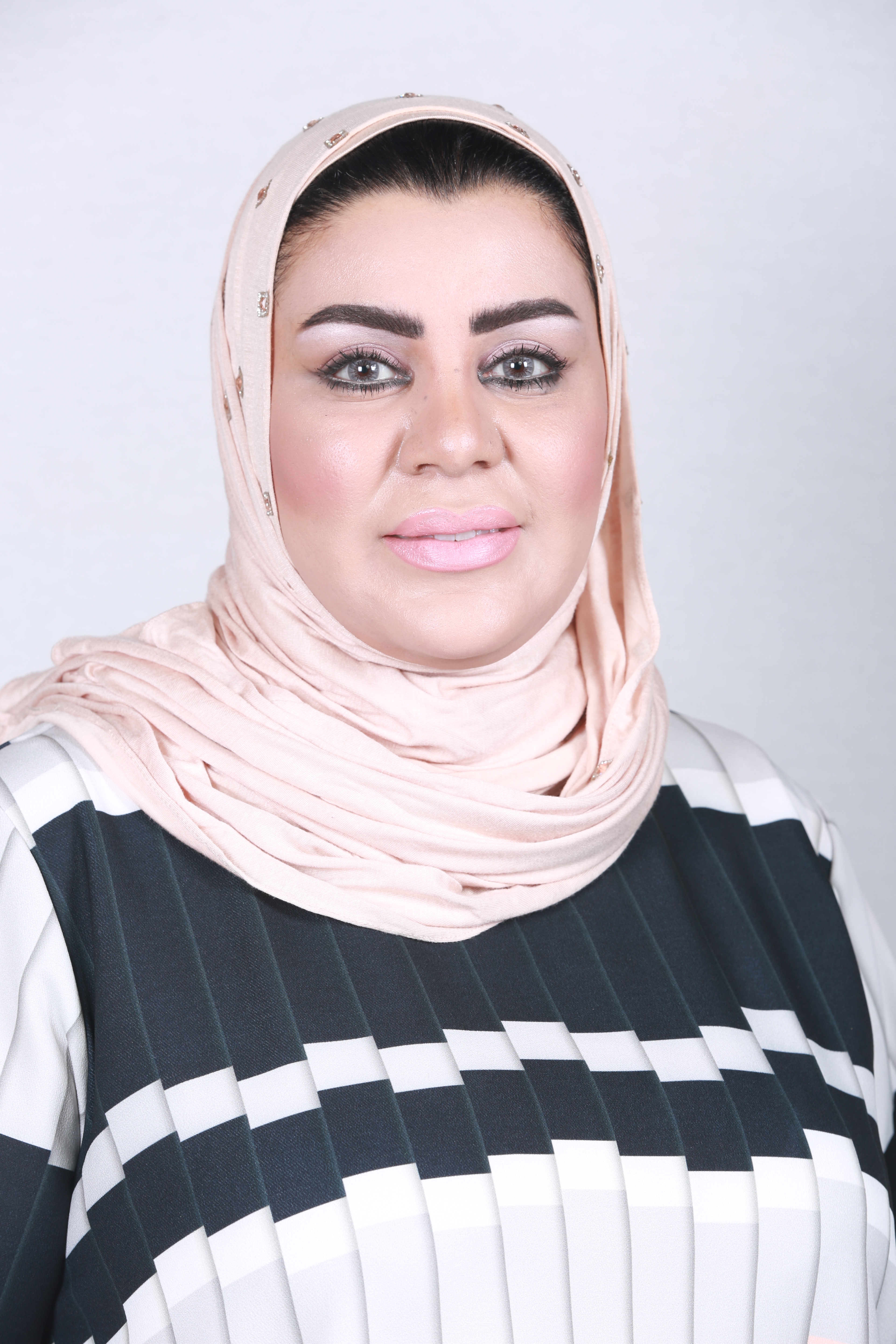 Cosmetic Services
Plastic surgery is a surgical speciality involving the restoration, reconstruction or alteration of the human body. It includes cosmetic or aesthetic surgery, reconstructive surgery, craniofacial surgery, hand surgery, microsurgery and the treatment of burns.
Under the guidance of Dr. Sadiq Al Ekri,  Dr Ranya Kayed, and Dr. Rami Haiderthe cosmetic services in Wellmed Centre is highly updated with the latest equipment
in cosmetology.
Wellmed's advanced 'Full Body Laser Hair Removal' provides complete hair free solution up to four weeks.  Those who suffer from the skin conditions like lost glow, low tone, lost elasticity, stretch marks, superficial lines and wrinkles can be revived through skin rejuvenation Mesotherap treatments.
Wellmed currently has some exclusive summer offers like Novaclinical 4Plus for Face lifting, to reduce wrinkles, face contouring, resurfacing and Melasma treatment; and full body laser hair removal for just 100 BD.
Wellmed also offers two specialised services- 'Simply Ft' and 'Do, Eat, Take' sections.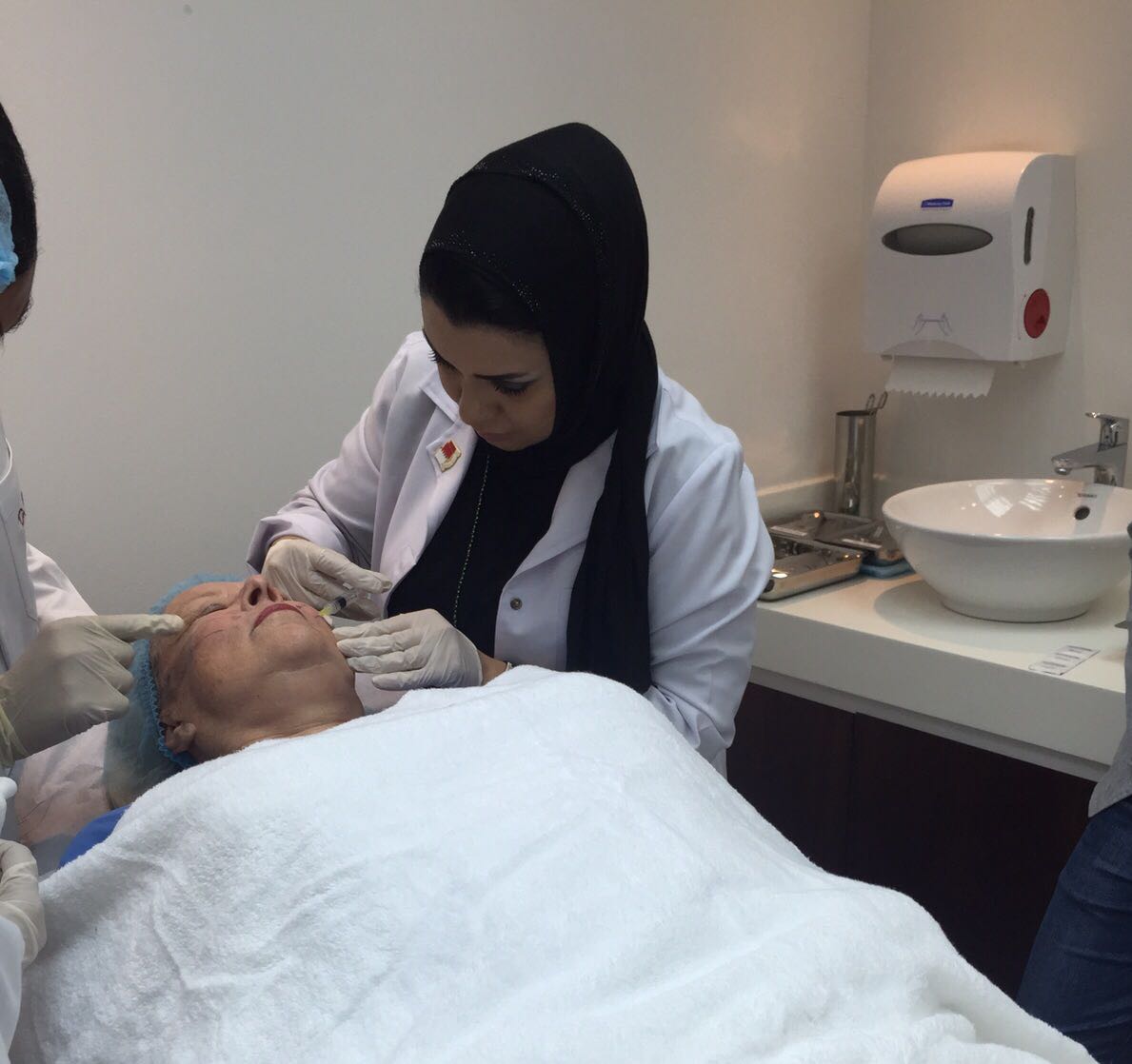 For further information and appointment, contact: Building No. 170, Road 66, Block 362 Tel: +973 17 600 221, Fax: +973 17 600223 email: [email protected]