Euromoney Conferences and the Bahrain Economic Development Board have announced the speaker line-up for the upcoming GCC Financial Forum which will be held on 20th and 21st February 2018 in Manama, Bahrain. Leading international industry experts Mohamed A. El-Erian, Chief Economic Advisor at Allianz and Lord Mervyn King, Economist and Former Governor of the Bank of England will address the audience during their keynote sessions next week.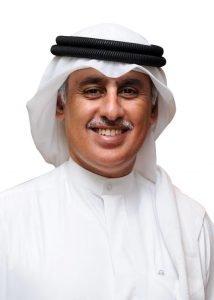 Euromoney Conferences and the Bahrain Economic Development Board are honoured to welcome HE Shaikh Ahmed bin Mohammed Al Khalifa, Bahrain's Minister of Finance, who will open the second day of the conference with a keynote interview. HE Mr Zayed R. Alzayani, Bahrain's Minister of Industry, Commerce and Tourism will also give a keynote interview before the conference closes on Wednesday 21 February.
Other keynote speakers include HE Mr Rasheed Mohammed Al Maraj, Governor of the Central Bank of Bahrain (CBB), who will once again take part in his traditional interactive town-hall session at the event, as well as HE Mr Khalid Al Rumaihi, Chief Executive of the Bahrain Economic Development Board (EDB), who will participate in an on-stage interview.
The opening panel on day one, Innovation and the shape of the financial system of the future, will feature speakers from Bank ABC Group, C5 Accelerate, Amazon Web Services and IBM Global Markets who will explore how the financial sector will evolve over the next 20 years. The agenda also includes a session on the fast-changing payments sector, with speakers from Mastercard, PayTabs, Transferwise and Tap. Over the two-day event, speakers will also tackle topics including the future of digital currencies and the blockchain, cybersecurity and the future potential of AI and machine learning and their applications to the financial sector.
The forum will bring together more than 600 regional and international economists, policy makers, financiers and fintech leaders to debate and explore how technology is shaping the financial system of tomorrow.
For further information and to view the 2018 agenda, please visit the Euromoney Conferences website: http://www.euromoneyconferences.com/gcc. Euromoney Conferences invites interested participants to join the debate and to voice their opinions on the conference themes on Twitter, using the hashtag #emGCC