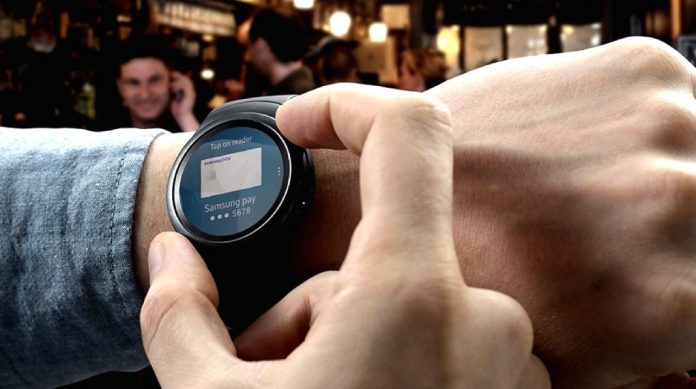 Listen up iPhone owners – Samsung is letting the Gear S2, and the Gear S3play nice with iOS devices. It's not made anything official yet, but it did roll out its limited iOS beta program earlier this year and now there's another (unofficial) way to pair the Samsung smartwatches with an Apple smartphone.
Samsung revealed that it was bringing iOS compatibility to the Gear S2 when it launched the Tizen-running smartwatch back last year. Since then, Samsung had promised to add support and it was tipped to land in early 2016. It looks like it's taken a little while longer to get things up and running.
The timing could have something to do with the arrival of the Samsung's latest smartwatch and possibly the Apple Watch Series 2 as well.
Until Samsung makes it official, here's how you can get the Gear S2 and Gear S3 working with your iPhone and what you can expect.
Get the Gear Manager app on your iPhone
Before we go any further, we should reiterate that this is not the official, finished version of the Gear Manager app you need to pair your S2/S3 to an iPhone. It's still a beta version so there might still be a few bugs to iron out.
If you're ready to proceed, you need to download the Gear Manager for iOS app. It's less than 20MB so it won't take long. Double click on the link, and it'll install through iTunes.
Next, make sure your iPhone is connected to your computer, then go to Settings > General > Device Manager and then click 'Trust'.
If everything works, you should now see the Samsung Gear Manager app icon appear on your iPhone home screen and you're ready to get pairing.
Gear S2/S3 on iPhone features
The beta program much like the previous beta released will let you pair the Samsung wearables to the iPhone. It's a similar story Android Wear on iOSwhere some of the features best optimised for Samsung's own phones and Android phones. As the folks over at Softpedia have found, features such as deleting emails are currently not supported.
What you can expect is the ability to customise notifications, download free apps from the Samsung app store, pull in calendar appointments and access fitness and activity tracking features through Samsung S Health.
We've just downloaded the latest beta, so we'll let you know what else we spot. We'll also keep you updated when Samsung rolls out the official Gear Manager app for iOS.
*Source: Wareable