After the success of their exclusive launch at the Four Seasons Hotel Bahrain Bay, Golden Gate Developers are delighted to be participating at the Gulf Property Show this November. The event is held at the Avenues Mall from the 21st until the 24th of November 2018. It will be exhibiting a number of prestigious real estate companies, among them Golden Gate, to showcase their current and future projects to potential buyers and investors. Golden Gate has seen a rise in sales since, and hopes to carry that success at the exhibition this year, presenting their elegantly designed apartments and state of the art facilities that rival other developments in the country.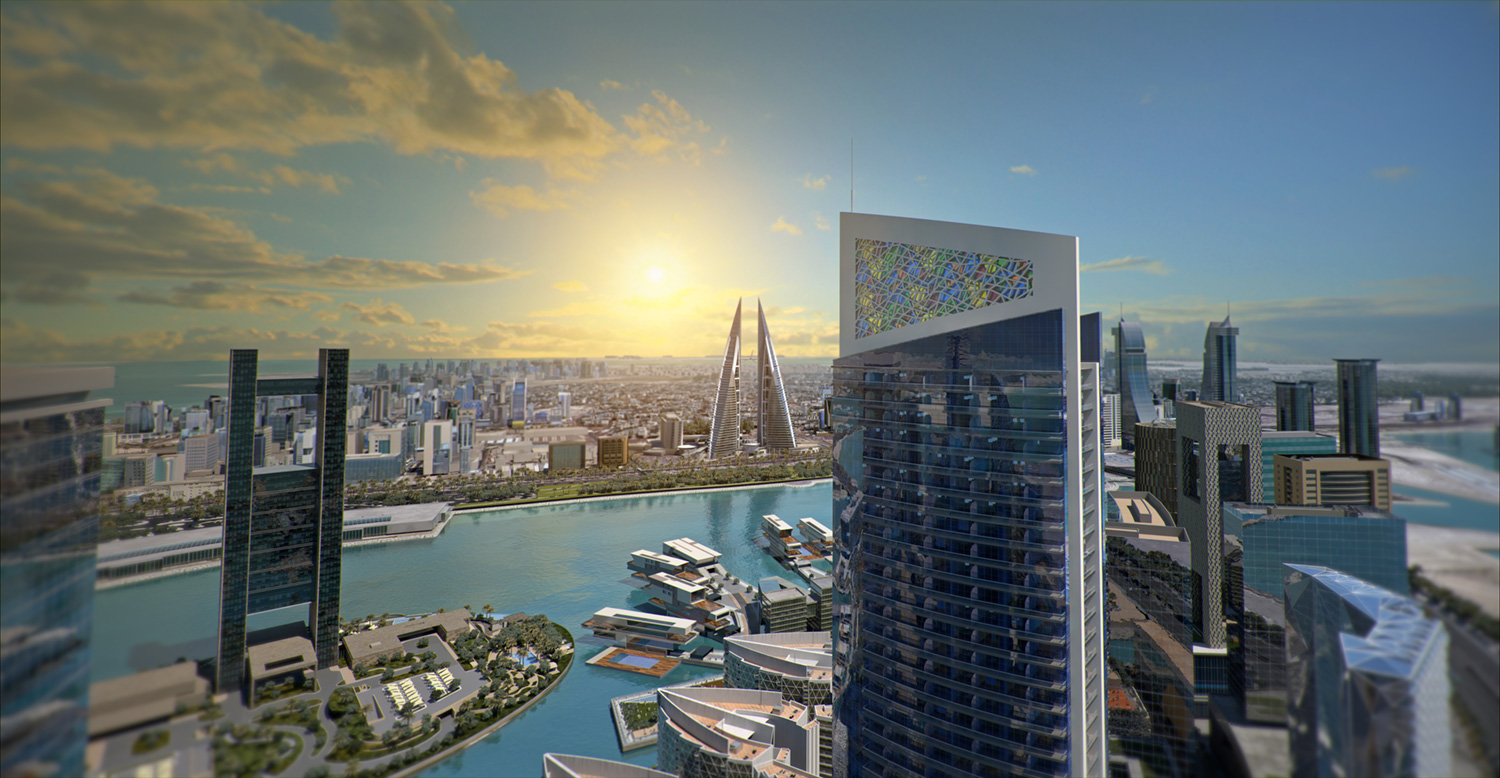 The Gulf Property Show is an annual exhibition of real estate and development properties, aiming to highlight and present future developments in Bahrain and the region. The exhibition allows developers and real estate companies to display their projects for potential investors, as well as witnessing Bahrain's property assets and investment opportunities in the real estate sector. With the growing real estate scene in Bahrain, the Gulf Property Show highlights the importance of showing the work of these companies and developments and the countless investment and business opportunities for buyers, resulting in a positive economic impact for Bahrain.
Owing to the success of the launch, Golden Gate has received an excellent response from potential investors and buyers, and saw a significant portion of apartments sold. The property offers a range of apartments from studio to three bedroom apartments, with prices starting from BHD 45,000. Golden Gate Marketing and Communications Director, Mr. Shahab Saeed has said "Following the success of our historic launch on November 10th, The Gulf Property Show will be an excellent way for the Golden Gate team to reach out to its buyers and potential investors from Bahrain and across the region to showcase our exemplary project and the outstanding services and amenities that we can offer our residents and investors."
Golden Gate is a joint venture between Bahraini-based real estate company Kooheji Golden Gate and two Indian real estate developers Ajmera Realty and Mayfair Housing. The property will be situated in the heart of Bahrain Bay and built over 140,000 square meters, giving residents remarkable views of the waterfront and Bahraini landmarks in the area. Golden Gate is aiming to become the tallest residential towers in Bahrain and will consist of two towers with 45 and 53 stories and a total of 746 apartments, as well as luxurious amenities, facilities and services that are unparalleled. With state of the art gyms and spas, a home theater, business centre and a concierge service to tend to people's every need, Golden Gate has a customer-centric focus, providing its residents with a unique experience of modern living.