Google today announced it will purchase 842 megawatts (MW) of clean energy, nearly a doubling of the power it's purchased to date and taking the company to 2 gigawatts (GW) of clean energy.
These additional 842MW of power will come from a range of locations across three countries and a number of clean energy technologies, from a wind farm in Sweden to a solar power plant in Chile.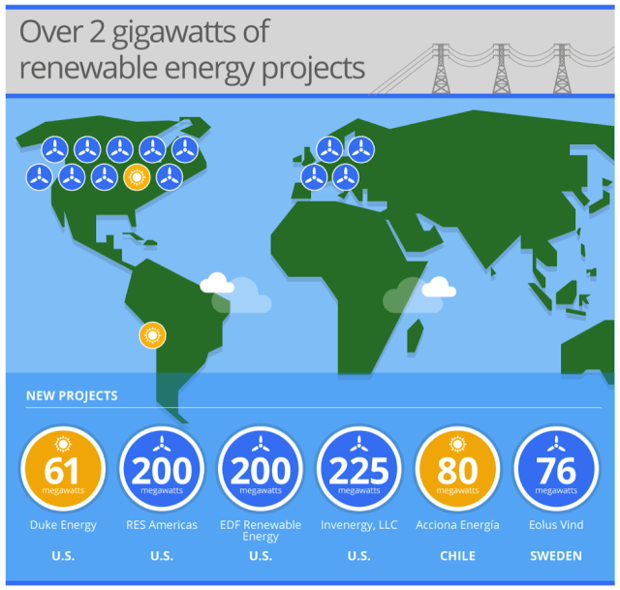 Put in context, 1 megawatt can power roughly 200 homes, so Google's latest purchase could power about 168,000 homes.
To read this article in full or to leave a comment, please click here