Google has just announced that Play Music will now offer a free, ad-supported version of the service to users who don't want to pay $9.99/month.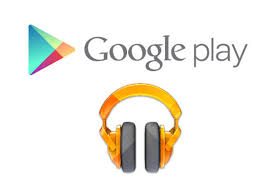 Play Music is Google's music streaming service, meant to compete with the likes of Spotify, Apple Music, Tidal, etc. However, unlike the paid version, the free version launched today won't let users choose their own songs to play on-demand. Instead users will have the option to choose from pre-curated playlists, similar to Pandora or iTunes Radio.
Thus far, Google Play Music has only been a paid service in the United States, requiring users to shell out $10/month to listen in. With today's launch of the free, ad-supported version of Play Music, Google is poised to be more competitive against services like Spotify and Apple Music.
If users choose to upgrade to the paid version, they'll have unlimited access to the music library, offline listening, and background features for music videos on YouTube. Plus, no ads. Additionally, users on both the free and paid tiers will now have access to remotely store and play up to 50,000 songs in their own collection for free.
The competitive landscape for streaming music is getting incredibly tense with multiple offerings aiming at consumers.
Picture : theverge.com