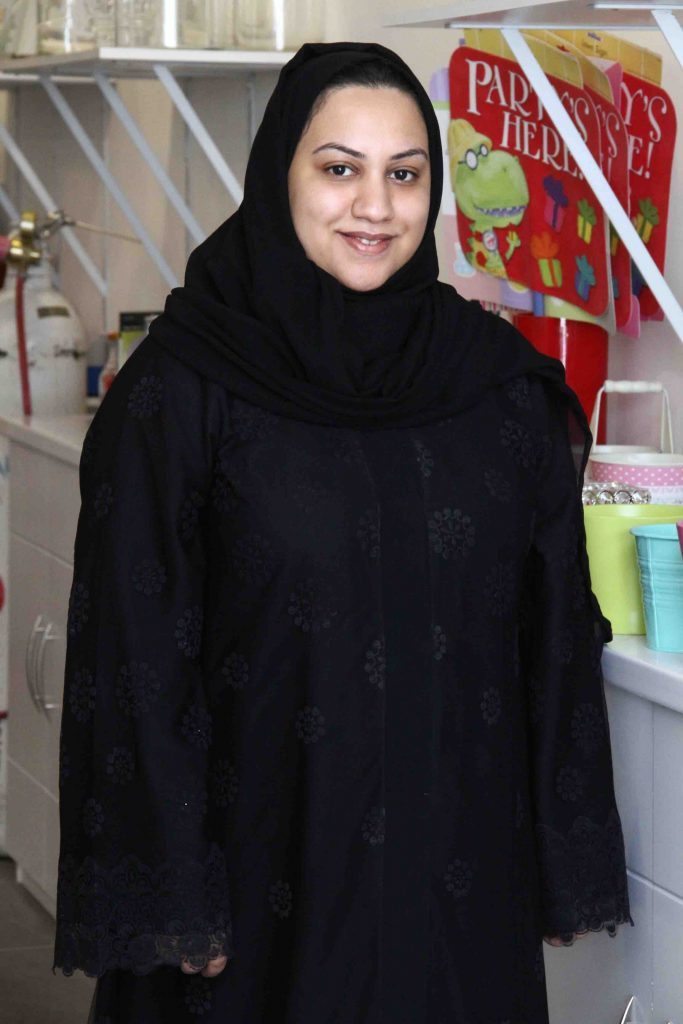 Life's happy occasions call for exceptional gifts to make your loved ones feel super special. And making this possible, with special goodies customized to your satisfaction, is Shereen Mohammad Ali.
Her new venture Shereen's Thought is finally taking ideas for gifting to next level with unique gifts, flowers, chocolates and more. The place where quality comes first, Shereen's Thoughts offers its customers creative and unusual gift solutions. When the BTW team met Shereen at her outlet, she was busy taking orders from her clients, listening to them intently and building on the ideas they had in mind. Following are the excerpts from the conversation we had with her.
Let us begin with the name you have for your beautiful land of creativity.
Because I believe in creativity and always try to look at things from a different angle, the name "Shereen's Thought" came to life. It reflects the work I do, translates the way I look at the world around me and the thoughts followed by the touches of creativity and beauty.
With so many different gift and chocolate shops around the Kingdom, what makes yours special?
Simplicity & creativity are the two key elements for success in our field. I always look at being "creatively different" with my thoughts, and prefer to be copied rather than copying other's ideas. (… Copying is the best form of flattery!)
How did you stumble upon the idea for such an establishment considering that you have entered the market recently?
"If you do what you love, you will never work a day in your life." This quote by Marc Anthony gave me the courage to start and release my creativity in the direction that I loved. I started it as a home based business in 2007 using social media as a main channel for communicating with my customers. After all these years I feel that the time has come to turn it to an official set-up and I feel touched by the acceptance and love of people toward my 'thoughts'.

How does it feel to be an entrepreneur?
Being an entrepreneur made my dreams come true. It made me challenge myself; taking my work to the next level and striving to be even better. I feel from my heart that my business is my baby, and I am raising it with all the energy I have, just like a mother.
Tell us about the items that are available at your place.
I plan and arrange for all kinds of giveaways, whether it is a single gift or for an entire event. Flowers, chocolates, gifts for weddings, birthdays, baby showers, bridal showers… you name it and you will have it from Shereen's Thought.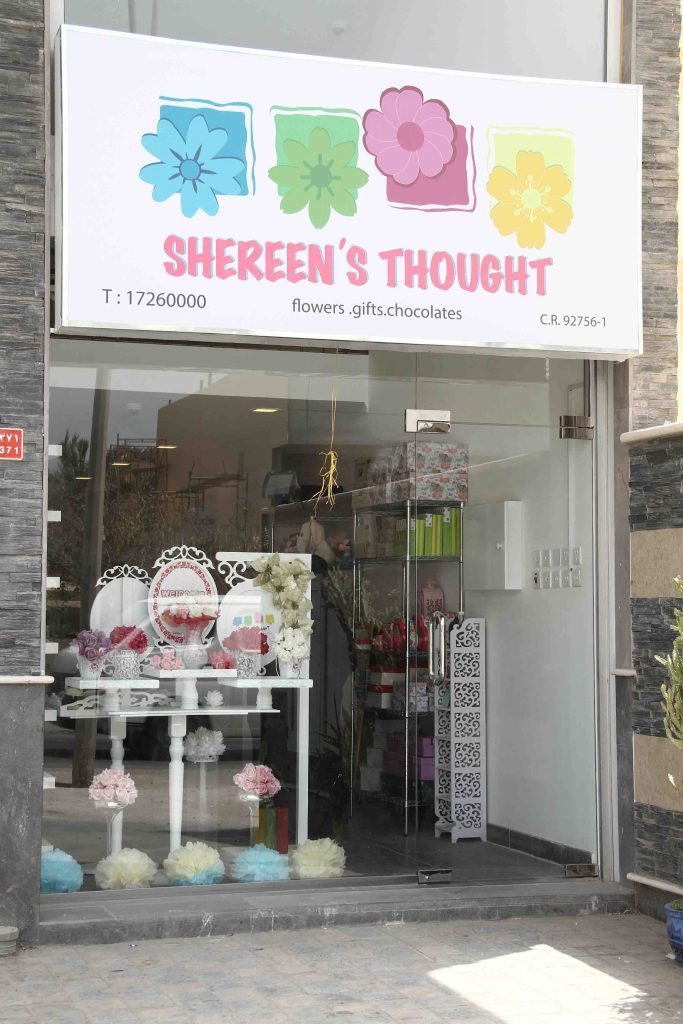 What has been your most challenging gift idea so far?
So far none of the ideas have been too challenging to be brought to life. But the real challenge is to convince some of my customers with a new concept that I might have for their gifts or events. It is difficult for people to accept a different idea, even if it is a change for the better.
Do you make handmade and customized items as gifts?
Yes, I do handmade items. And most of the items we provide here are handmade. We also provide customized giveaways that suit the requirement of customers. I also work on bulk orders for events or other celebrations. Ramadan is the busiest month for me, with not even a minute free. All throughout the month there will be requirements for gifts especially for the Gergaoon.
I work closely with some of the chocolatiers to get new and enhanced handmade chocolates that serve all occasions.

What would give you most happiness with Shereen's Thought?
When Shereen's Thought gets bigger and more successful.
What are your future plans with Shereen's Thought?
With the first floor of my shop getting completed, I have plans for giving craft lessons to kids in a few months' time. I also plan to open the area as a small party space like for birthday celebrations or a get-together place for children.