The Gulf Hotel Bahrain Convention & Spa is delighted to announce the highly-anticipated return of the island's iconic outdoor extravaganza – Gulf Night Out.
Commencing from October 17th and continuing through the month of November, the Gulf Night Out is a celebration of culinary excellence and vibrant entertainment. It offers an exclusive outdoor dining experience that features an array of cuisines and live cooking stations. As a testament to its commitment to culinary diversity, The Gulf Hotel boasts the highest number of food and beverage outlets within a single property on the island. Guests can indulge in delectable dishes from 10 of its renowned restaurants, all in one extraordinary event.
The evenings promise an immersive experience with captivating live entertainment. The in-house QBA band sets the rhythm for the night, accompanied by the enchanting performances of a belly dancer. The musical talents from Al Rayyash Entertainment will serenade the crowd, creating an unforgettable atmosphere. Moreover, attendees have the exciting opportunity to win remarkable prizes, adding an extra layer of thrill to the occasion.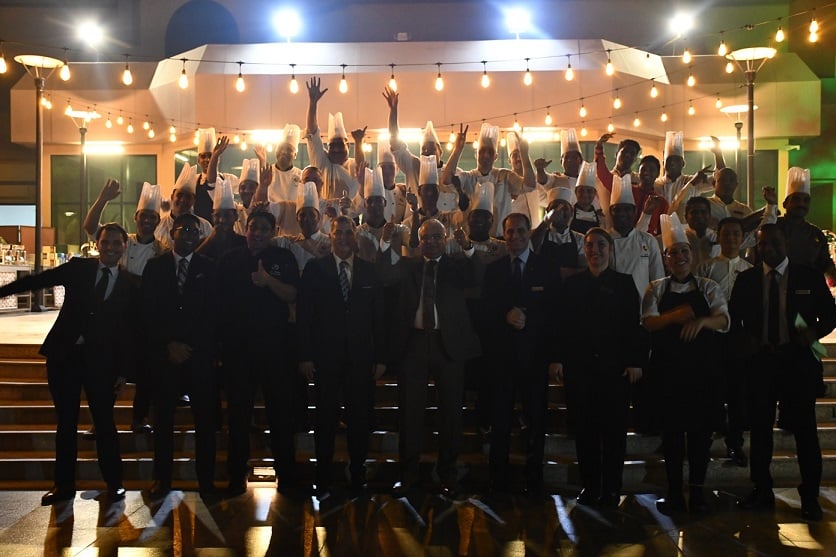 With live music and non-stop entertainment, Gulf Night Out remains a cherished event for both locals and expatriates. It is a night that promises a fun and festive time, whether you attend with friends or family.