Under the patronage of Shaikha Hala Bint Mohammed Al Khalifa, Director General, Arts & Culture, Bahrain Authority for Culture & Antiquities, Bahraini artist Somaya Abdulghani launched her solo exhibition " Iqra" at al-Albareh art Gallery. The exhibition will run until 30 January 2018.
Somaya Abdulghani's Iqraa is a reflection on her ongoing spiritual journey. Iqraa, the first word revealed to Prophet Mohammed, is a command. In its most basic literal sense, it means Read. However, as the first word of the Holy Quran, its resonance is amplified exponentially. Somaya's work in particular "strives to introduce Islam's theological and philosophical beauty to her audience", as can be seen in her selected wall pieces of abstract birds.
Abdulghani's work is abstract with a minimalistic palette of subtle earthy tones on black and white. The shapes of white birds predominate in most works. The birds are people – individuals going about their day-to-day lives, the artist explains. Their widespread wings signify fast movements, perhaps the rat race in which many people live. Long strands of thread hang from the canvases, some tangled others smooth. As we go about our lives, Abdulghani notes, we constantly generate and use knowledge. It is this knowledge that is represented by the threads that the birds fly through. She continues to reflect on the enduring nature of this knowledge, outlasting those who created it, and to marvel at its malleability, as well as our ability to use it for either good or evil.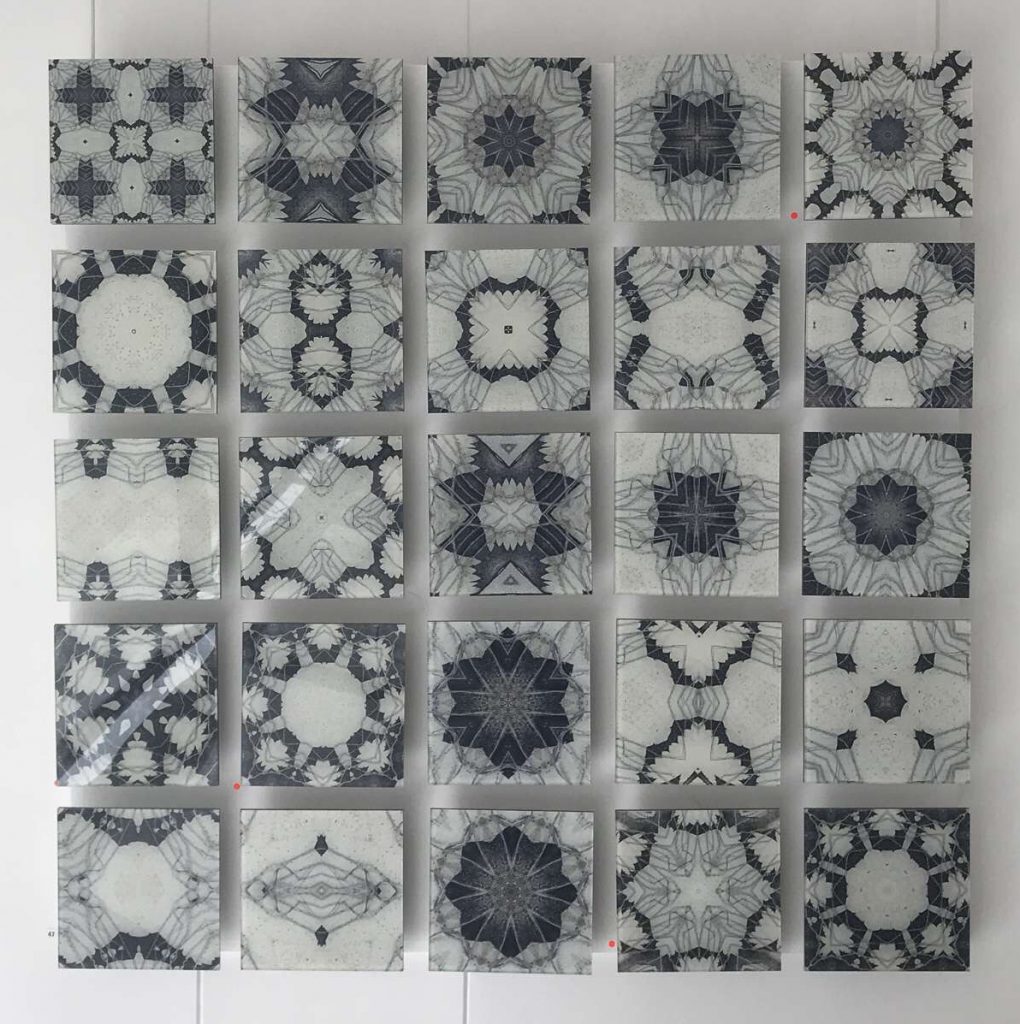 Showing her keen interest in that relationship between nature and spiritual experience, Somaya Abdulghani began to work with a wide array of materials creating visual contrasts through coordinated motifs such as light and dark. Responding profoundly to the identity of Muslim women,  she has also experimented with traditional narrative in her two-dimensional drawings, inspired by Arabic poetry. Bahraini artist Somaya Abdulghani has produced different thematic experimenting with the meaning of  identity and the visual space emerging from it. Artist Somaya  works in a variety of media including collage, photography and mixed media. She strives to introduce Islam's theological and philosophical beauty to her audience, by developing delicate, rhythmic and organic patterns in her art; attempting to mirror nature's simplicity.'
Abdulghani's work has been exhibited in Bahrain, UAE, Jordan, Turkey, India, Italy, the Netherlands and the UK. She has participated in a number of events including Almakan Symposium in Tunisia, a group exhibition at the Victoria & Albert Museum, and Art Bahrain, and Abu Dhabi Art. Her work is in the collections of the Bahrain National Museum and Maraya Art Centre in the UAE.