The Bahrain Tourism and Exhibitions Authority (BTEA), represented by the Handicrafts Directorate, held a training workshop for high school students during March at Al Jasrah Handicrafts Centre. The workshop was held in collaboration with the Student Services Directorate at the Ministry of Education.
Over the course of three weeks, 25 students received basic training to develop their skills in five traditional handicrafts including the building of model boats out of wood, hand weaving, gypsum carving, traditional chests and pottery making. The workshop aimed to discover and develop the artistic talents of students in the Kingdom.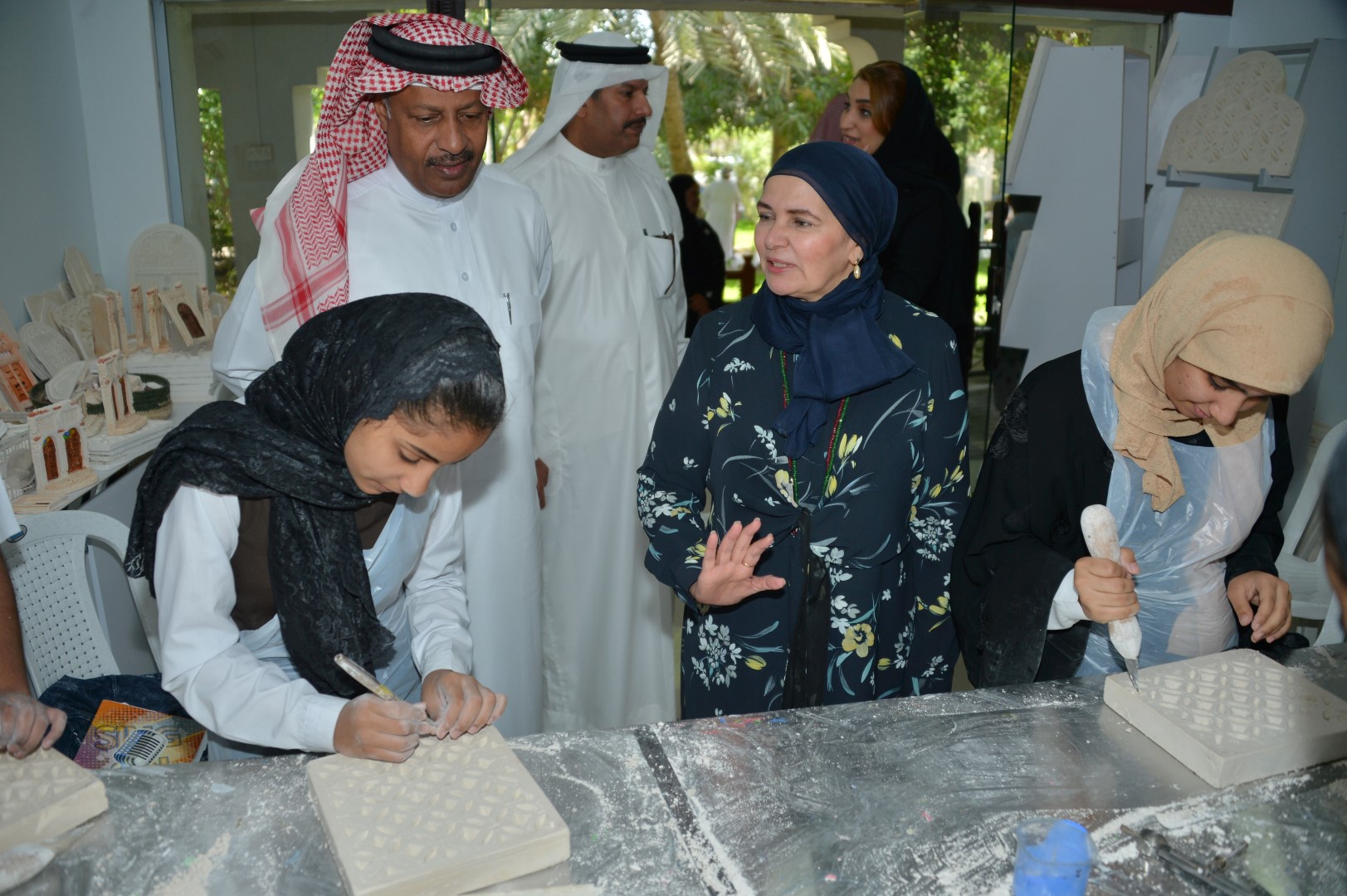 "The workshop aims to develop the skills of students in the handicrafts field as well as provide a deeper understanding of the Kingdom's tradition in order to raise a new generation of craftsmen. We look forward to collaborating with the Ministry of Education and hosting similar workshops in the coming future," said the Director of Handicrafts Directorate at BTEA, Shaikha Wafa bint Saif Al Khalifa.
Further commenting on the workshop, the Director of Student Services Directorate, Mr. Jassim Mohammed bin Harban, stated: "We are pleased with the success achieved by the workshop which was held by the Handicrafts Directorate in collaboration with the Student Services Directorate. We hope to host a number of training workshops for our students and teachers. Through hosting these workshops, we aim to develop the skills of students and to instill the spirit of patriotism and belonging in them as handicrafts play a vital role in the Kingdom's historical background."
Hosting such workshops throughout the year comes in line with the BTEA's keenness to preserve the Kingdom's crafts and traditional industries for future generations.