Hazza Al Mansoori Launches Desert into Space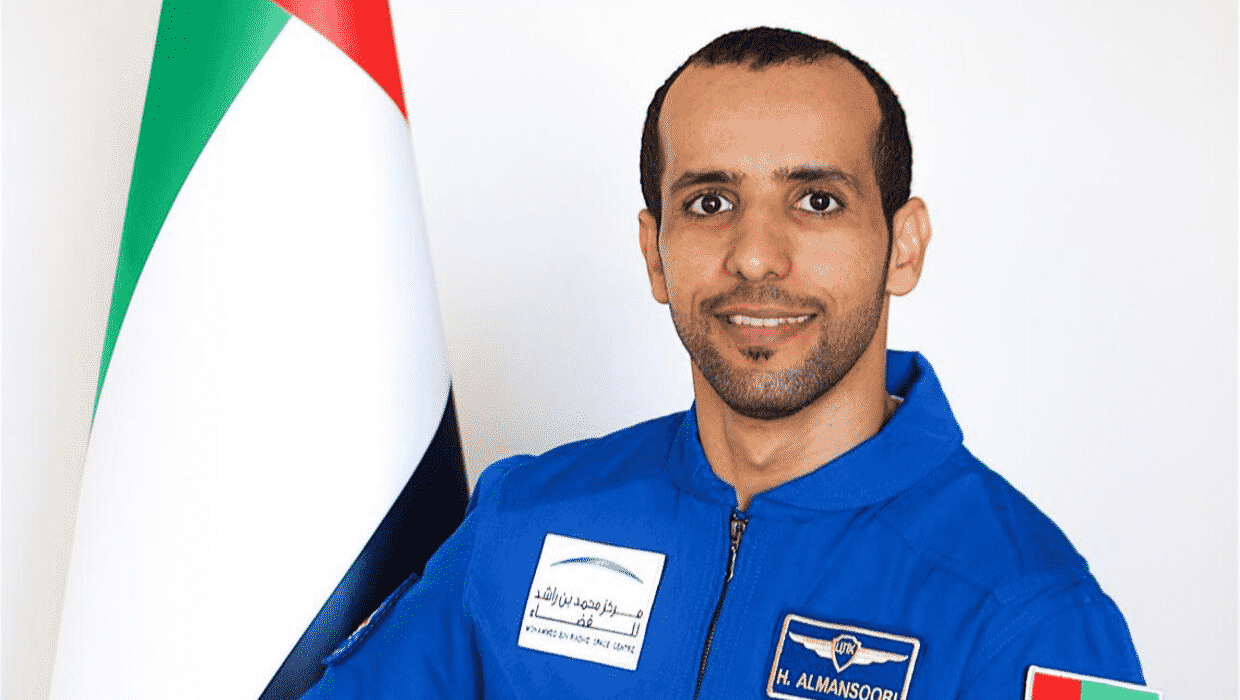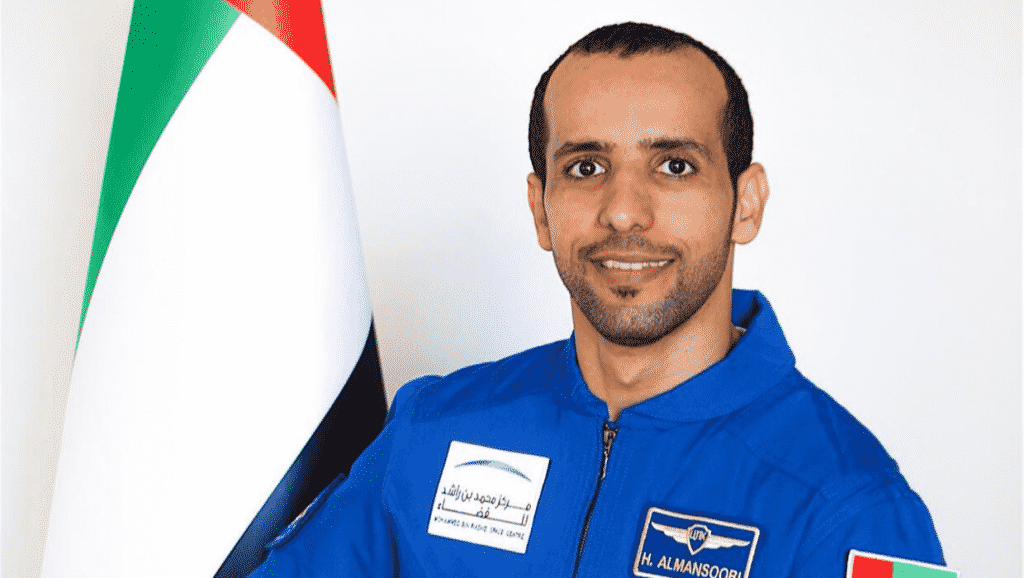 As the Soyuz spacecraft reached the International Space Station with Hazza Al Mansoori, the Emirati astronaut, it was a milestone in Arab world's efforts to become a leader in the international space sector.
Al Mansoori, who was an F-16 pilot, travelled to space holding the flag of the country of tolerance and achievement, in a historic mission adding to the UAE's soft power. There is joy and pride in Arab and Islamic countries, to see the Soyuz spacecraft carrying the UAE flag to the space station.
His Highness Sheikh Mohammed Bin Rashid Al Maktoum, Vice President, Prime Minister and Ruler of Dubai, described AlMansoori's launch to the International Space Station as "only a first bold step into space for UAE."
"You're a source of pride for all Emiratis. You're the first (Emirati to launch into space) and the first is always remembered. However, I can proudly assure you that a generation of young Emiratis will follow in your footsteps and become space scientists and technology pioneers," Sheikh Mohammad told AlMansoori.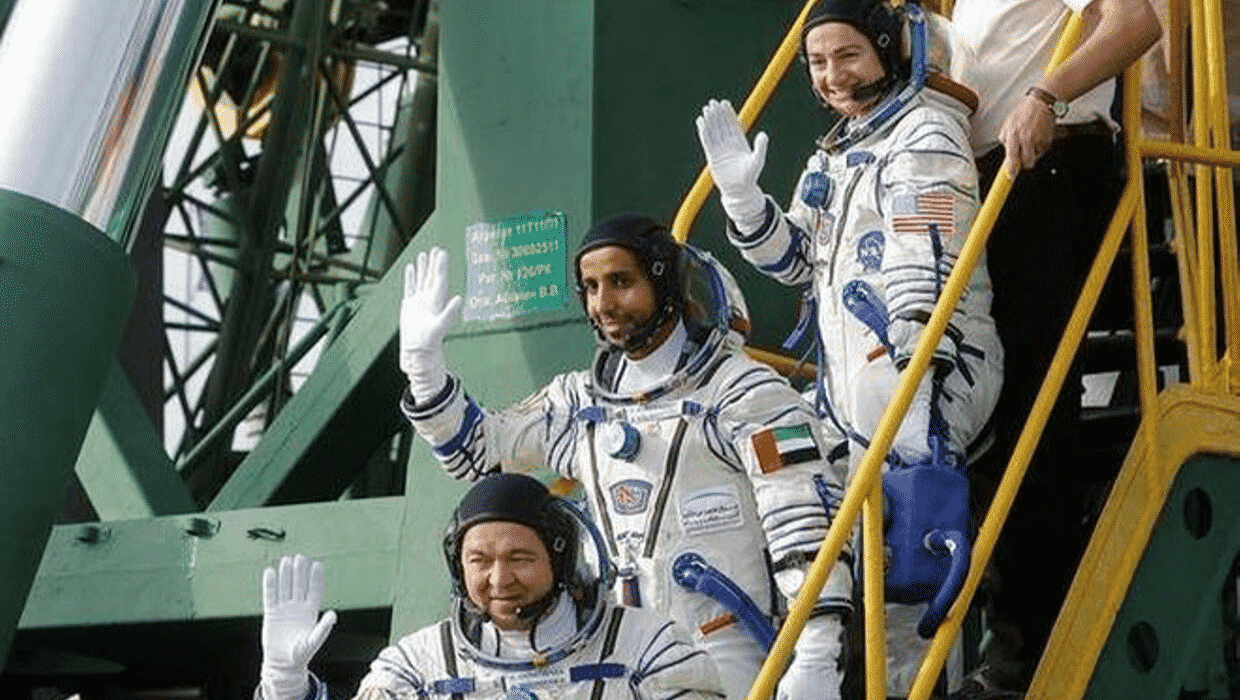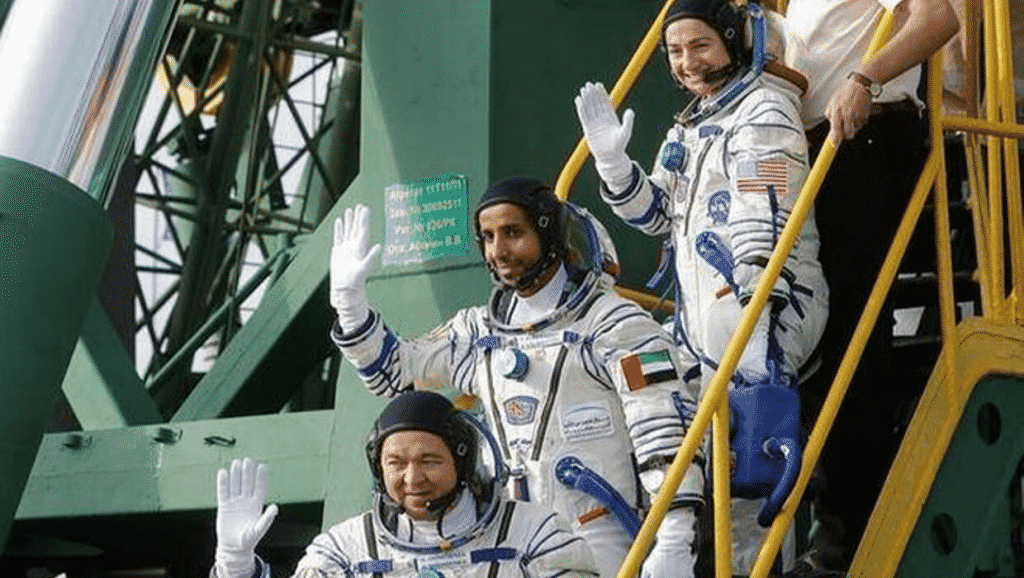 "Shaikh Zayed always dreamt of launching from desert into space. He was always bent on inviting scientists and space experts to visit the UAE for discussions and knowledge sharing about latest space finds and breakthroughs," Shaikh Mohammad added. Hazza Al Mansoori tweeted, "A few hours before launch and I'm filled with this indescribable feeling of glory and awe. Today I carry the dreams and ambition of my country to a whole new dimension. May Allah grant me success in this mission."
Al Masoori also appeared in a live feed before the historic journey, wearing "Zayed Ambition Logo" on his shoulder and gave the UAE's three- finger salute, symbolising win, victory, and love, highlighting the two-year achievements of the Mohammed bin Rashid Space Centre.
Hamad Obaid Al Mansoori, Chairman of the Mohammed Bin Rashid Space Centre (MBRSC) and director- general of the Telecommunications Regulatory Authority (TRA), said, "We are proud of Hazzaa Al Mansoori and we wish him all the luck inshallah when he come back from a safe flight."
Al Mansoori, who will orbit the Earth around 100 times during the eight-day trip, is the first
Arab astronaut qualified to work onboard the International Space Station. He will conduct a series of scientific experiments, adding to humanity's scientific knowledge, while representing the UAE space sector. He will present to the world a visual introductory message in Arabic about the International Space Station.